Before Sunset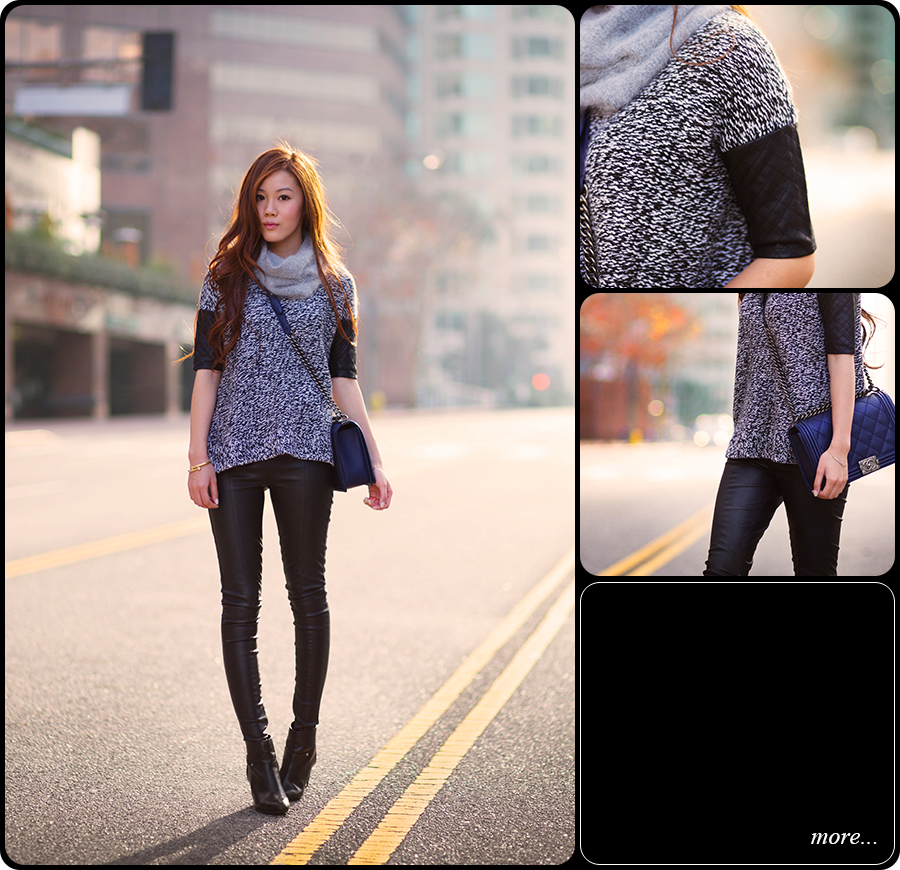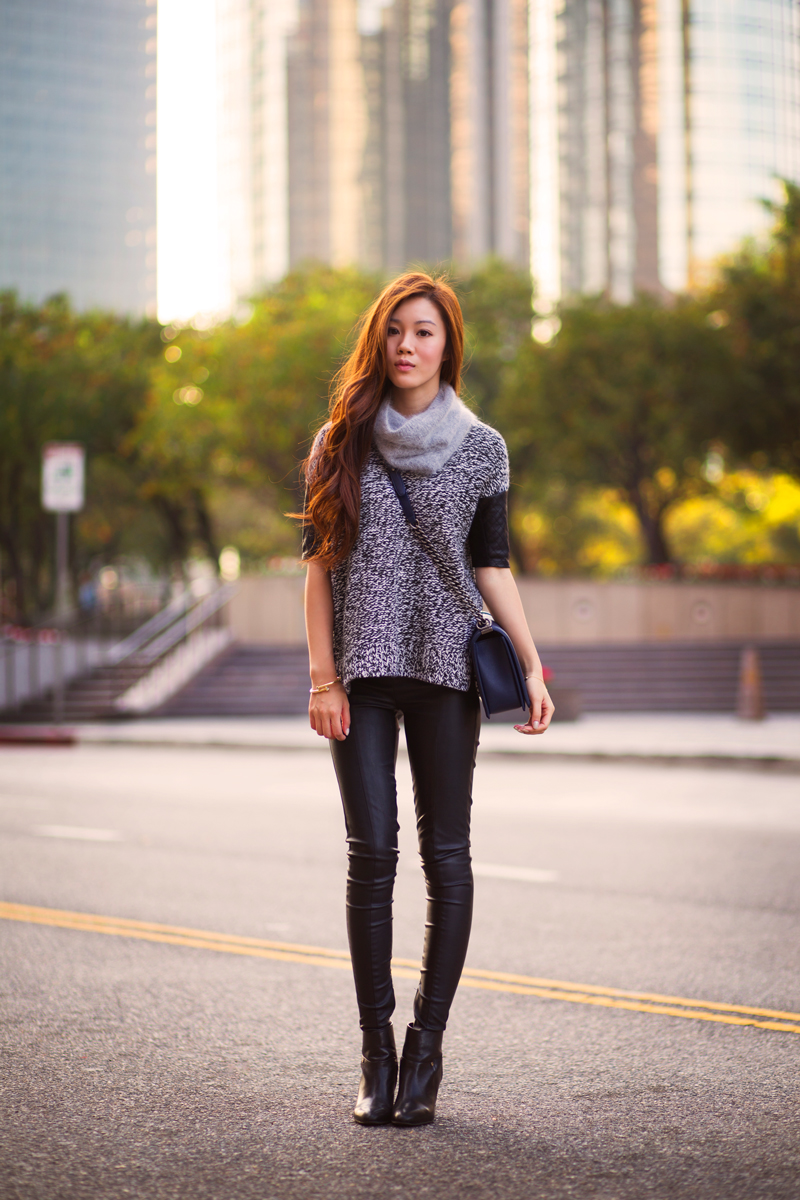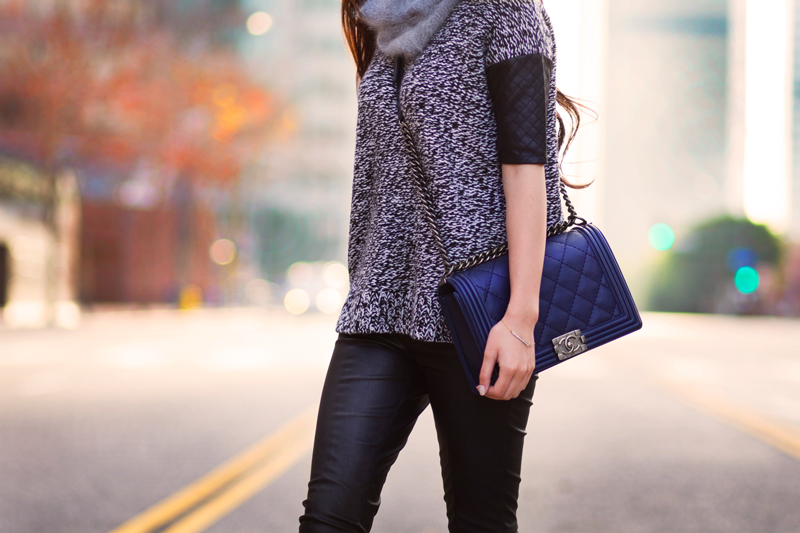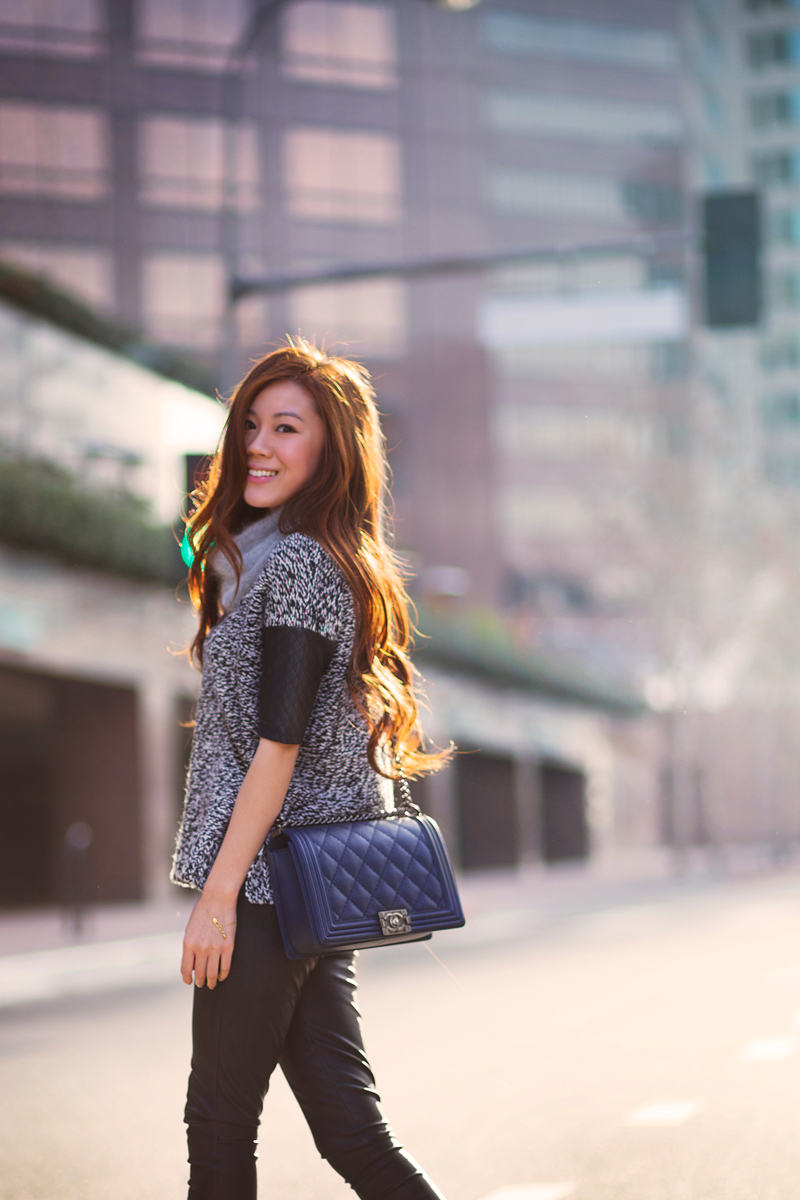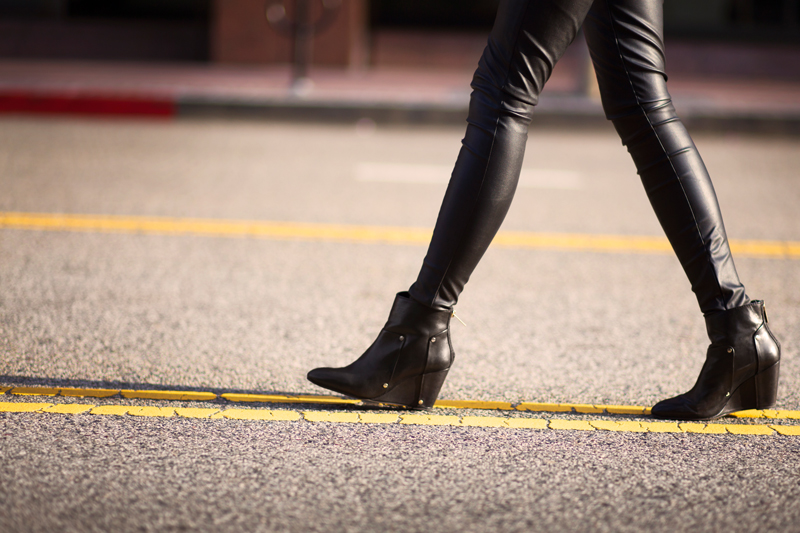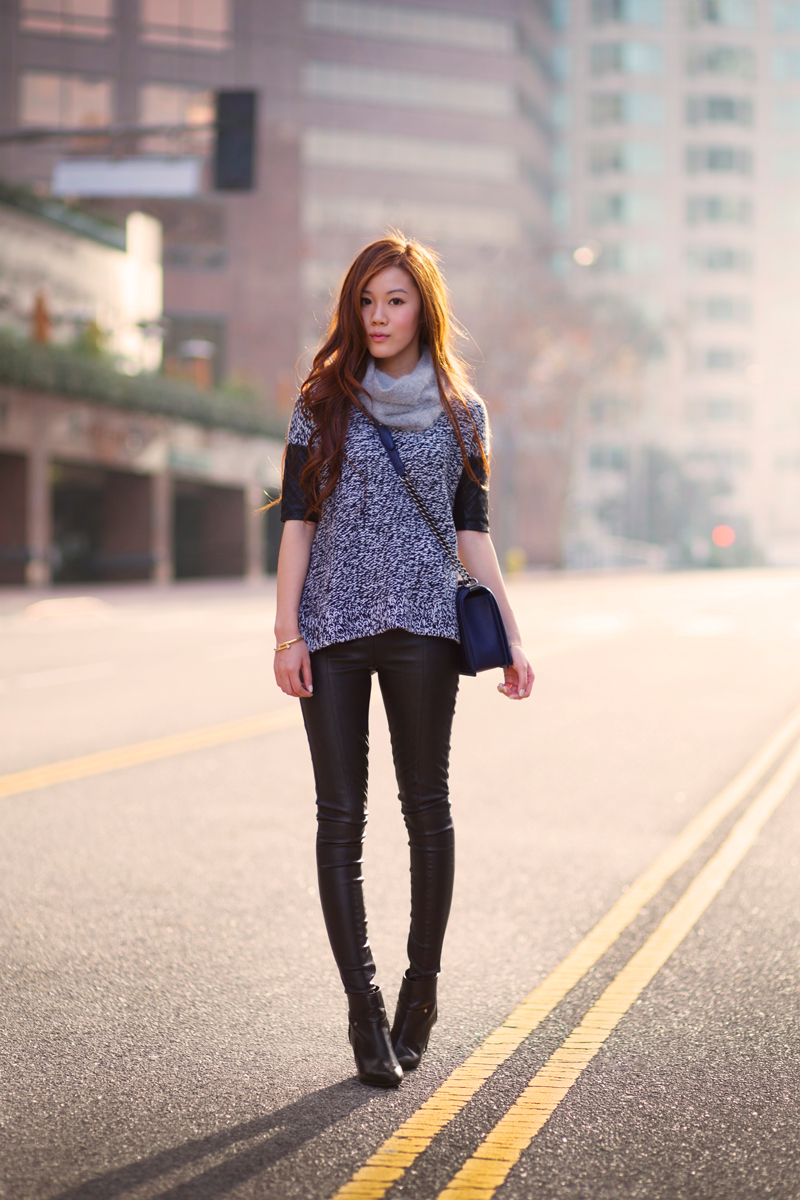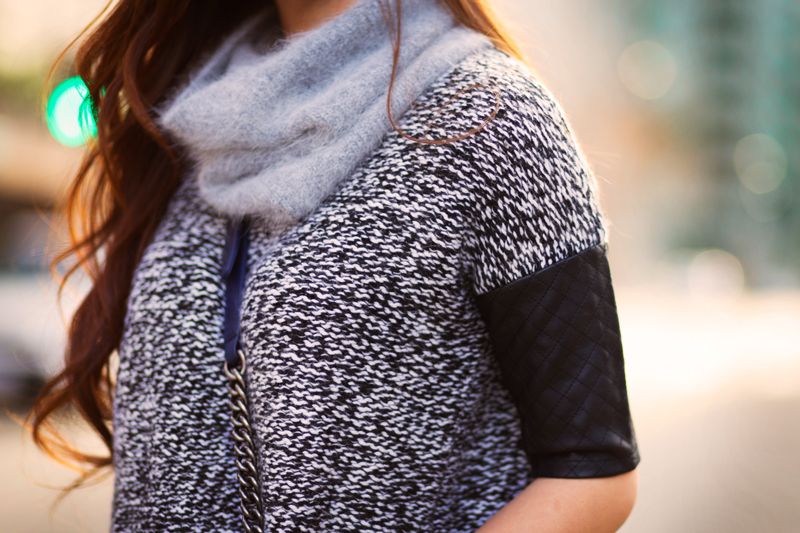 Sweaters are the best cozy pieces to live in, and the sleeve length of this one is most suitable a warm breezy day. Loved that the quilted leather sleeves that hugged my arms perfectly and comfortably, yet the overall fit was relaxed to give an effortless sophisticated look. Put on a furry scarf to layer up against the breeze. Pairing it with leather pants complimented the leather material from the sleeves so it tied the entire outfit together, and also gives a bolder touch. Sometimes, paying attention to these little details create a unique, simple look.
22 Comments
shoesandbasics

January 9, 2014 (6:40 PM)

super cool! XX I waiting for you on my blog!

Minh

January 9, 2014 (12:29 PM)

Love such kind of cozy sweaters,
and works well with the leather skinny pants 🙂

Much love,
xo

PUTRI

January 9, 2014 (1:28 AM)

Cool picture and outfit dear 😀

bianca

January 9, 2014 (12:35 AM)

this look is perfection darling! xoxo

stylemeetsbeauty.blogspot.ro

You never fail to live up to your blog name Jenny……always so fantastic looking from head to toe! And your hair is so gorgeous like the rest of you!

Gaby

January 8, 2014 (4:00 PM)

Love everything about this outfit. Is perfect!

Vivian

January 8, 2014 (2:32 PM)

Can't get enough of your Chanel boy! Love your leather pants hun~

♡

Mona

January 8, 2014 (1:55 PM)

Very pretty! I love your top and boots!

Erica M

January 8, 2014 (1:49 PM)

Loving your bag! Very cute 🙂

ericasedition.blogspot.com

ivanasworld

January 8, 2014 (1:13 PM)

Great combination love the bag 🙂

Joana

January 8, 2014 (12:58 PM)

you look so beautiful! love everything 🙂

Edita

January 8, 2014 (8:46 AM)

Stunning as always 🙂

Tanya Sc

January 8, 2014 (8:06 AM)

Cool outfit! I love the top and boots, the look really nice and chic!