Stripes To Blooms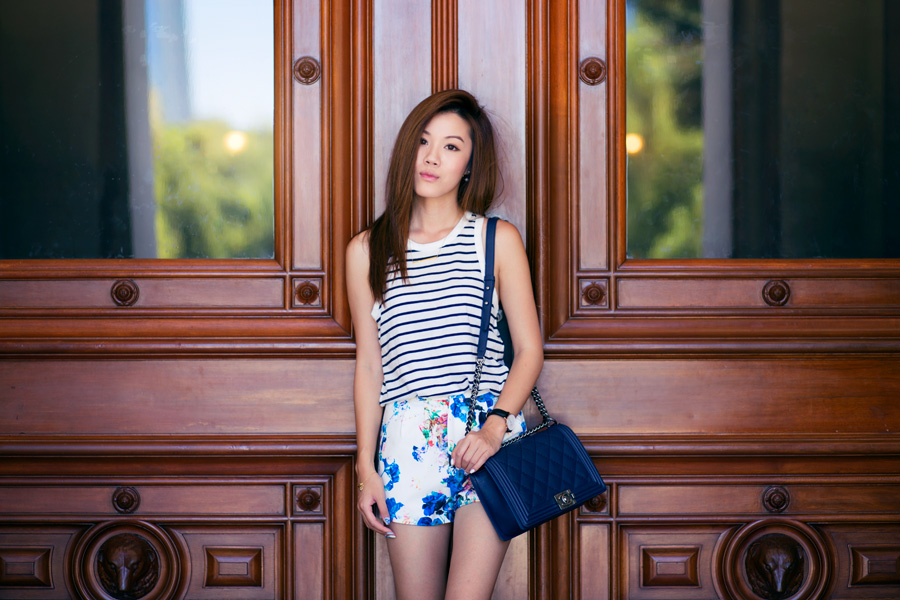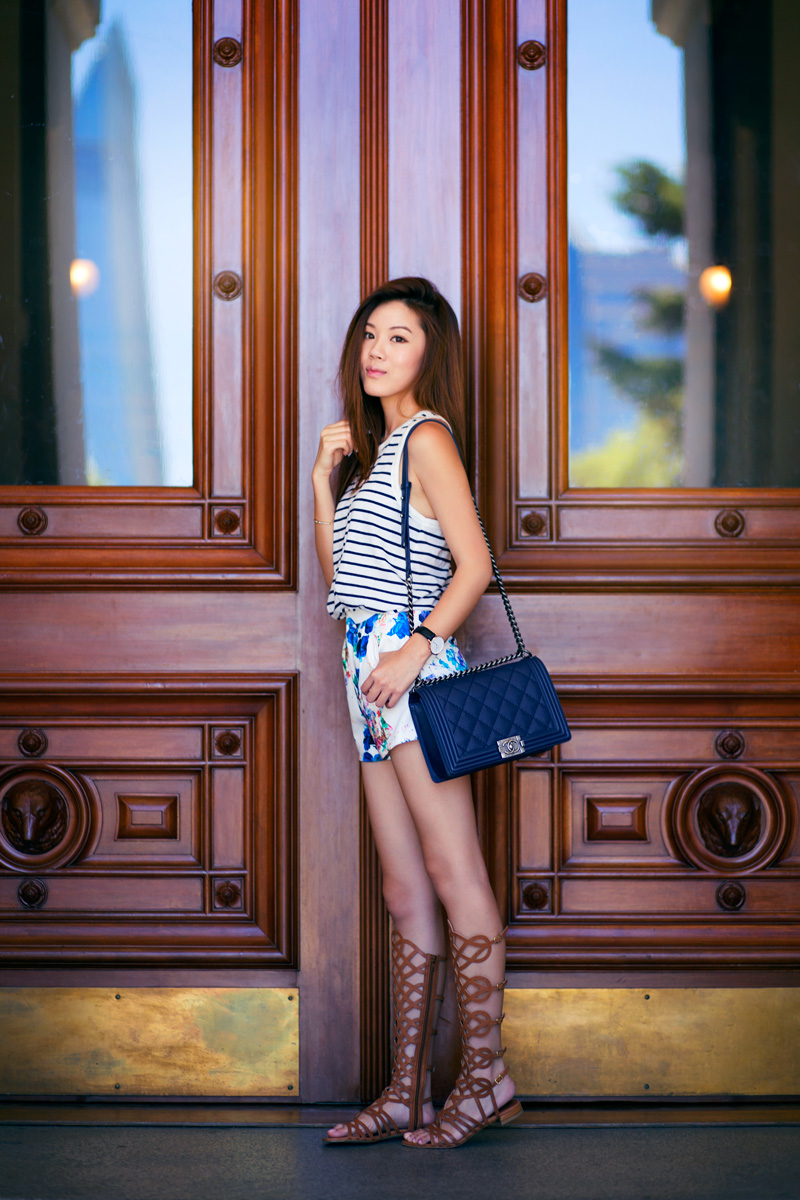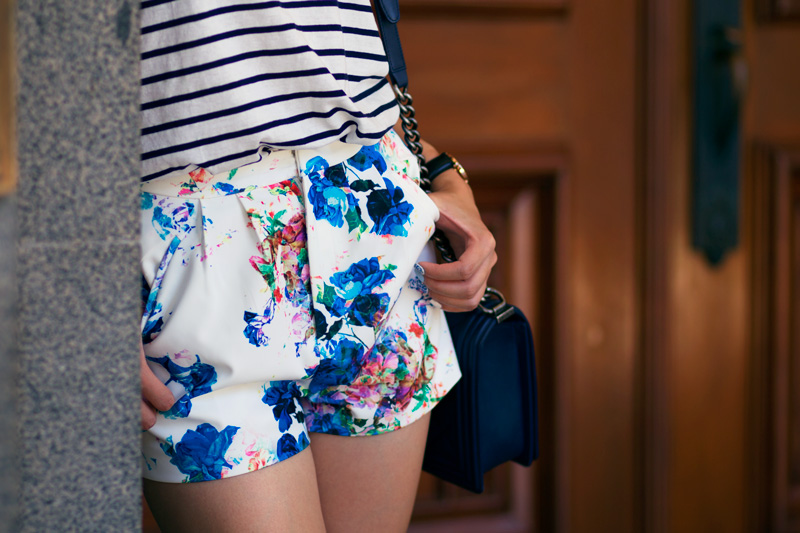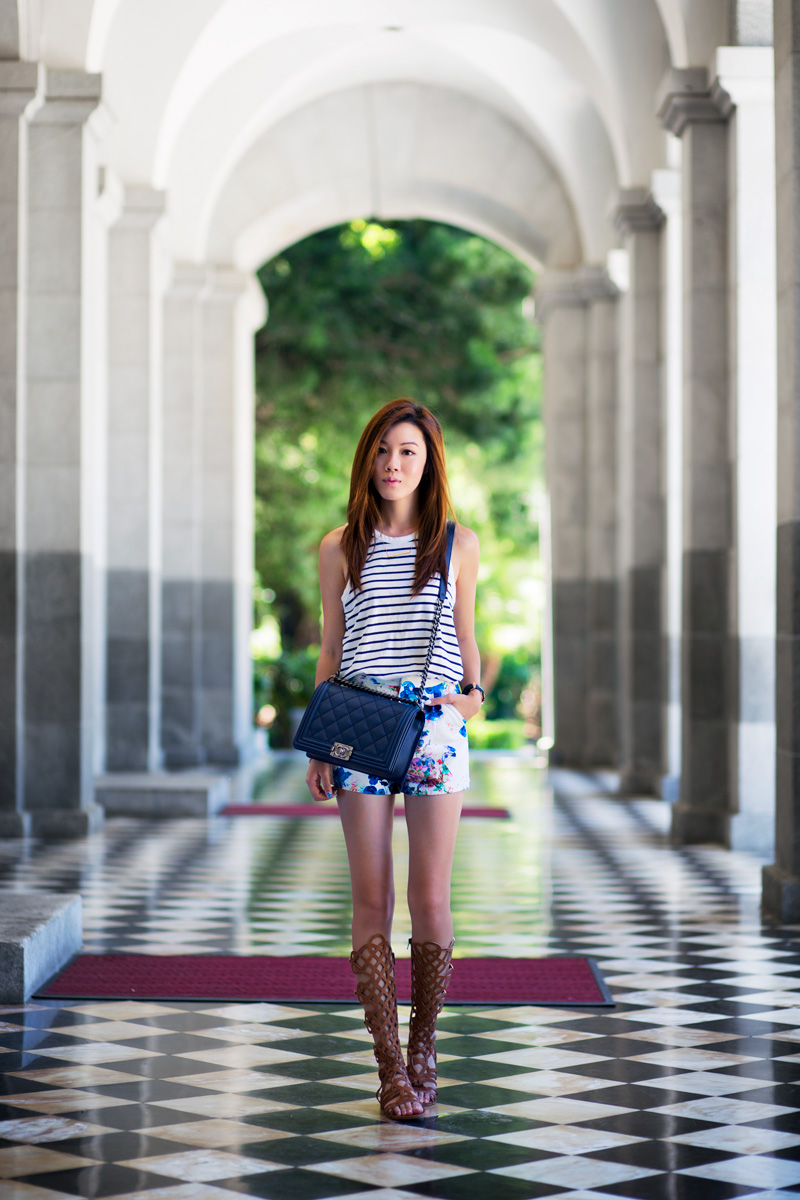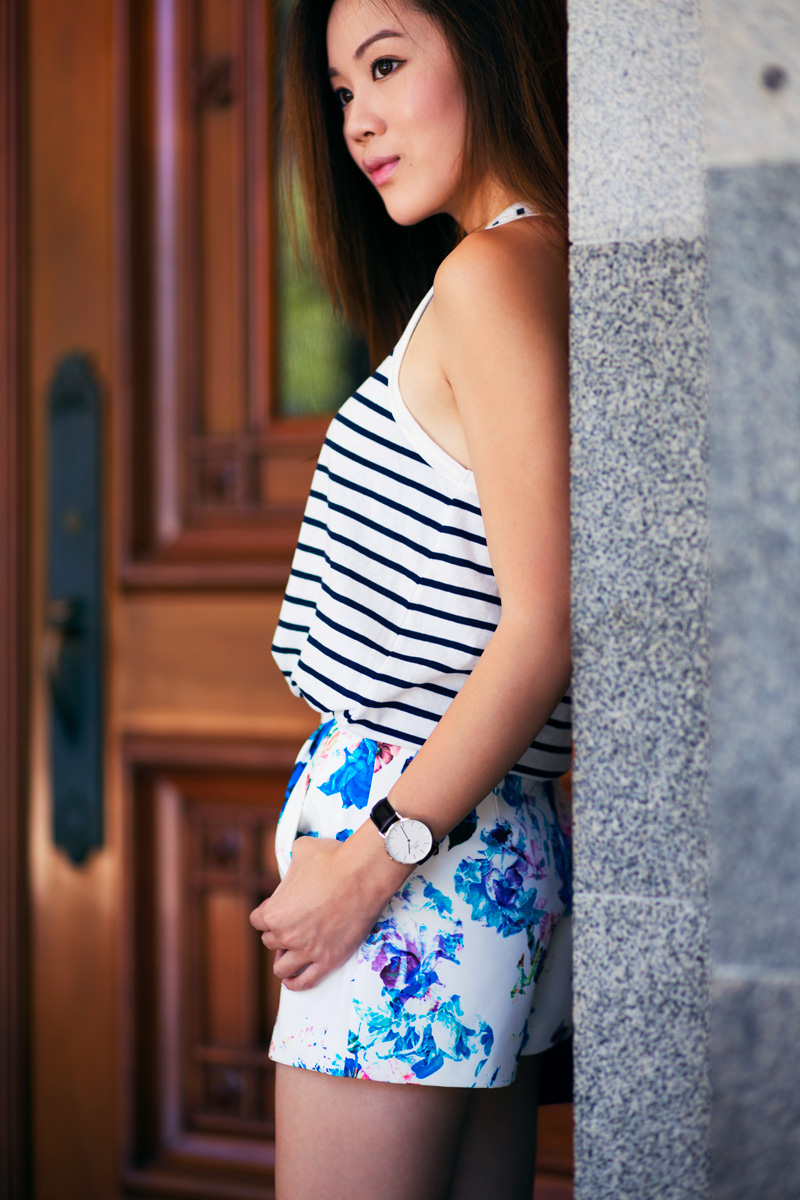 Stripes for summer, never gets old. Floral for summer, fresh. Together, they create magic and makes a statement. Nautical stripes design is timeless, and extremely versatile with various prints, floral is the biggest one (in my opinion). Life is too short to wear boring clothes, so have some fun this summer!
xoxo Jenny – @tsangtastic
25 Comments
Vanessa

August 11, 2014 (1:44 AM)

Loving the shorts! Those boots look like a pain to get on though, albeit they look amazing!

Grace Mattei

August 4, 2014 (12:42 AM)

Girl. This outfit is AMAZEballs. Those sandals? Get it. Florals and stripes? Duh. Nailed it. Also, these images are beautiful. Your skin looks absolutely flawless! Love love love.

xo, grace (patternedposies.blogspot.com)

Love the outfit. Especially the bag !

Laiyin

July 31, 2014 (3:25 AM)

What beautiful shorts!

Love from Munich, L

Fashion Posse

July 31, 2014 (2:20 AM)

cool outfit, am totally in love with those shorts and sandals

Yuen Lim

July 31, 2014 (12:00 AM)

Stripes and florals! Loving the mix in print as well as those pairs of shorts (:

uris

July 30, 2014 (3:58 PM)

aaawww jenny, your shorts are darling!

Kim

July 30, 2014 (12:50 PM)

Ugh, that bag kills me every time! Love the mix of stripes and florals too!

sabina

July 30, 2014 (11:47 AM)

fantastic look ! cute shorts and sandals : )

Vivian

July 30, 2014 (11:42 AM)

adore those sandals! Hope you're having an amazing summer!

~

Viktoriya

July 30, 2014 (10:49 AM)

Dear, you're my sorce of inspiration! This is one of my favorite summer combo! Awesome!

Anabelle M

July 30, 2014 (10:36 AM)

In love with gladiator shoes,wanting them so badly this summer.I guess they are back .

Lizzy

July 30, 2014 (10:24 AM)

Gorgeous! That bag is too good!

Patricia

July 30, 2014 (9:42 AM)

This is amazing! Love the look so so much, specially the sandals!
xoxohttp://www.bloglovin.com/en/blog/4487669

Fashionalatic

July 30, 2014 (9:08 AM)

Gorgeous!! Amazing mixing of prints 🙂
xx

Sabina B

July 30, 2014 (7:57 AM)

I always loved the mix of stripes and floral! Very nice!