Borrow From The Boys
My love for big shirts will never fade away. Have this special thing about boyfriend fits, especially for tops, that loose and effortless style contrasted with a pair of heels, boyish chic I should say? Or however you would define it. A little secret about me, one special, major reason why I love living in big shirts is because it feels like I'm wearing my boyfriend's shirt, which I really do some days hahaha, but they're just so comfortable and it's the perfect piece to tuck in skinny jeans, shorts, or skirts. What makes this piece more unique than others is the satin. Applicable from day (with jeans) to night (with leather skirt).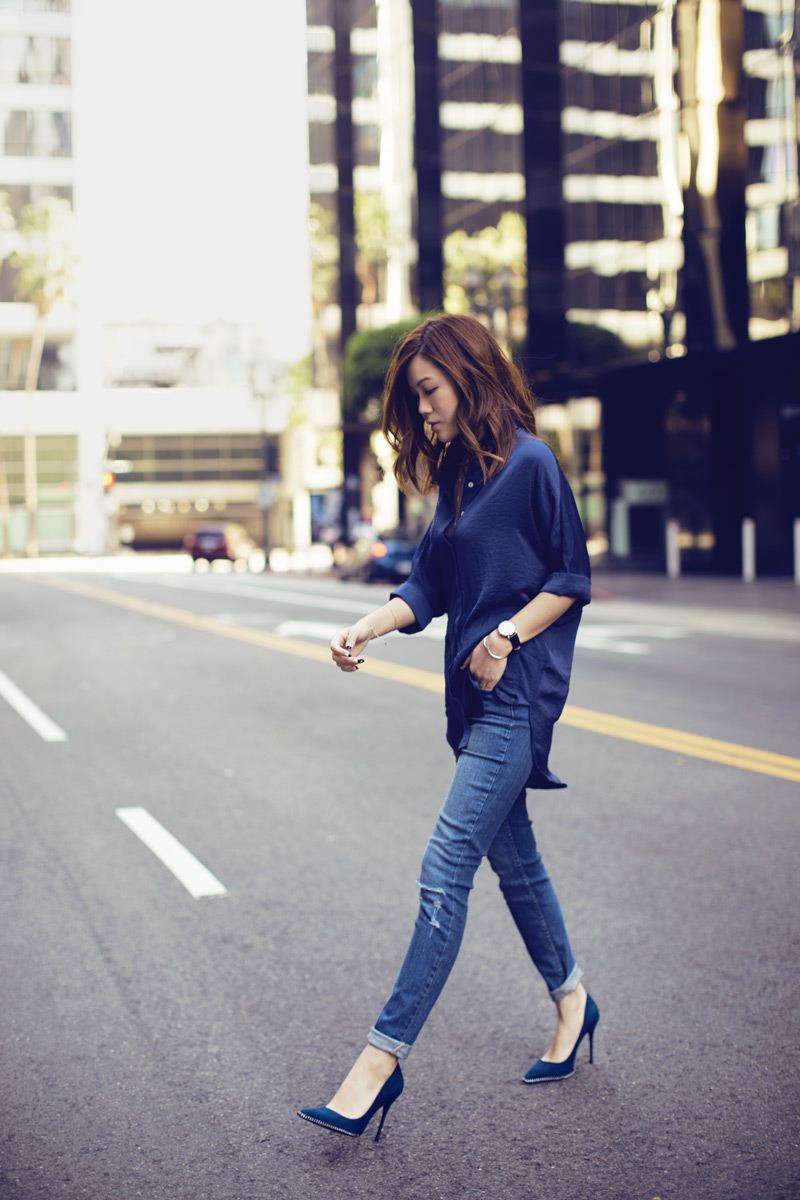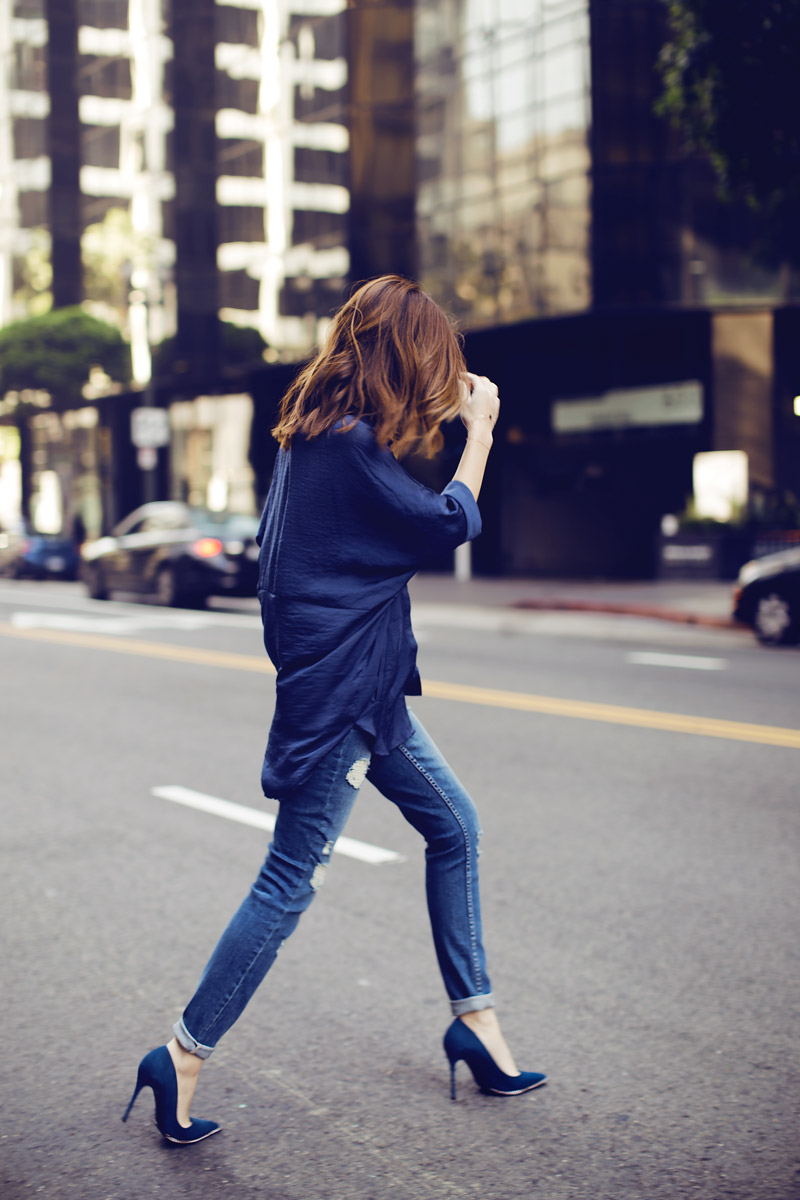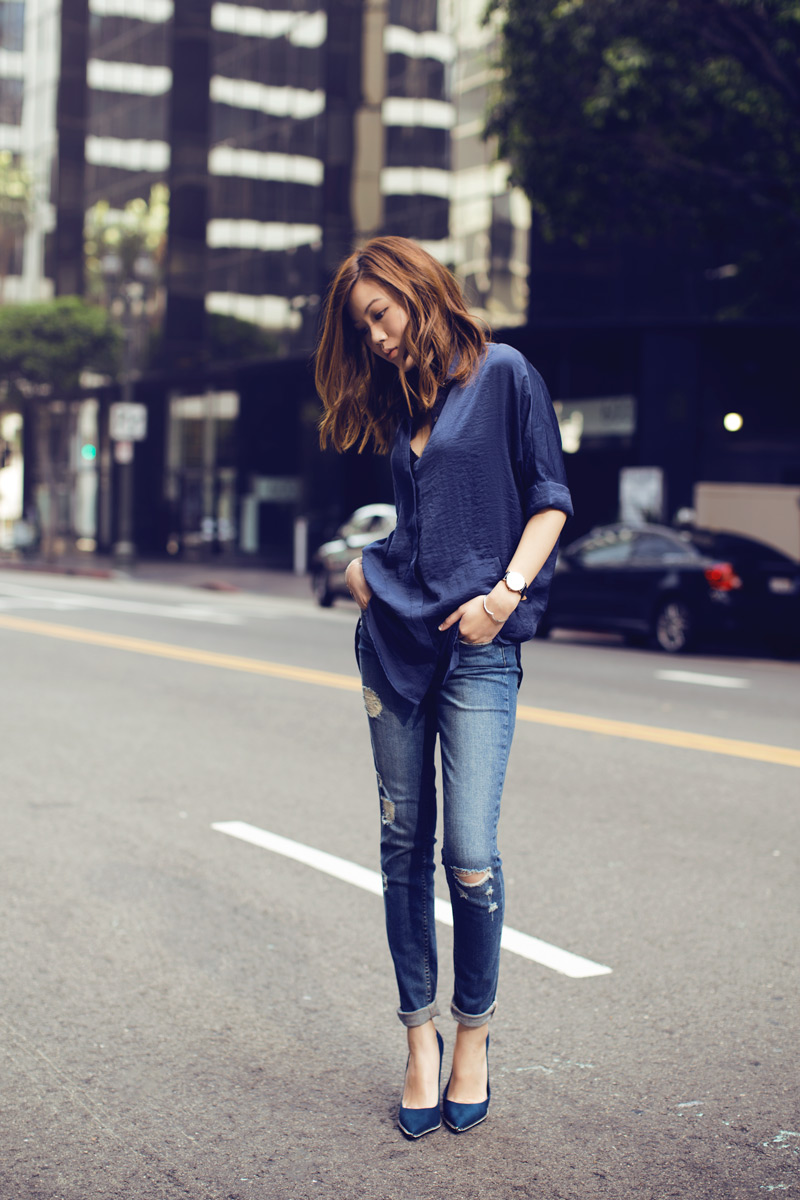 20 Comments
Abbie Cannes

February 27, 2015 (10:22 AM)

You look absolutely fabulous Jenny! Such a simple outfit but it looks so chic – I may have to start raiding my boyfriends closet 😀

Jo

February 9, 2015 (9:12 AM)

I borrow my boyfriend'sa and my brother's shoodie. My brother hates it =P

Aizha

February 5, 2015 (10:42 PM)

Love your boyish chic look, and your hair! 😀

Agnes

February 5, 2015 (5:39 PM)

Simple but very chic look

Have a great weekend x

Sabina

February 5, 2015 (11:24 AM)

amazing ! great heels <3

Charlotte

February 5, 2015 (11:09 AM)

Perfect outfit!! I love the shirt and the shoes are perfect! <3

Thuy Pham

February 5, 2015 (8:44 AM)

Looking great, love that outfit xx

Vi Vian

February 4, 2015 (5:34 PM)

oh, I still love your hair color, did you find out from your hair stylist?

Vi Vian

February 4, 2015 (5:21 PM)

Love this look! Effortlessly Chic! And I have those heels! Love them! ❤️

Vivian

February 4, 2015 (3:16 PM)

Such a lovely casual, chic look!

~

Stephanie

February 4, 2015 (2:09 PM)

I always love how you style your hair! I recently chopped all my hair off, so definitely taking notes from you 🙂

Kai-Li

February 4, 2015 (12:45 PM)

Love the effortless look!

Marie

February 4, 2015 (11:06 AM)

J'adore tes photos, elles sont super belle
juste parfaites❤️

I really love this outfit!

Lizzy

February 4, 2015 (9:18 AM)

I am obsessed with this look!! That shirt looks so gorgeous. Such a perfect simple and chic look!