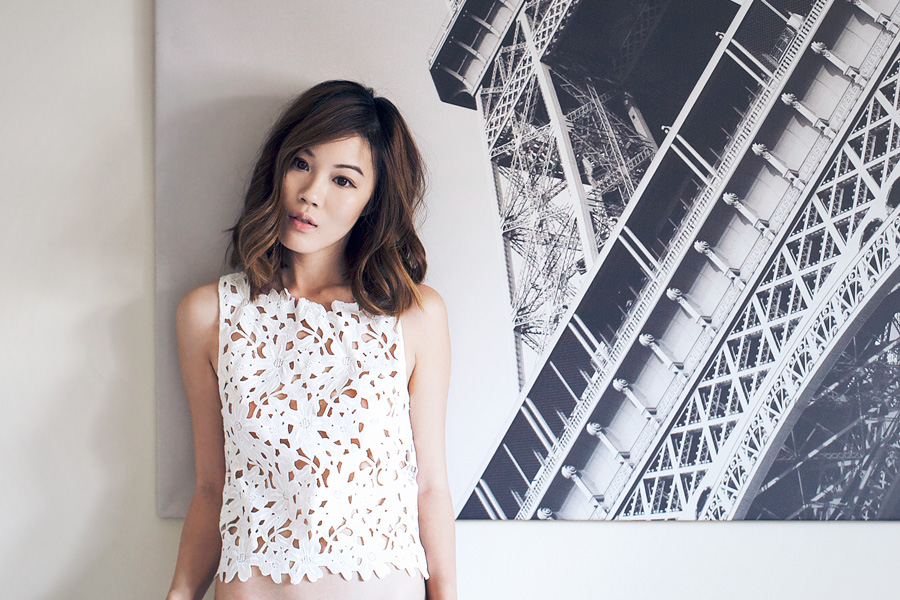 Happy Wednesday everyone! There were so many of you – from here on the blog as well as Instagram – who asked about how I style my short hair, well, here it is! 😉 Very quick, and super easy! Here we go.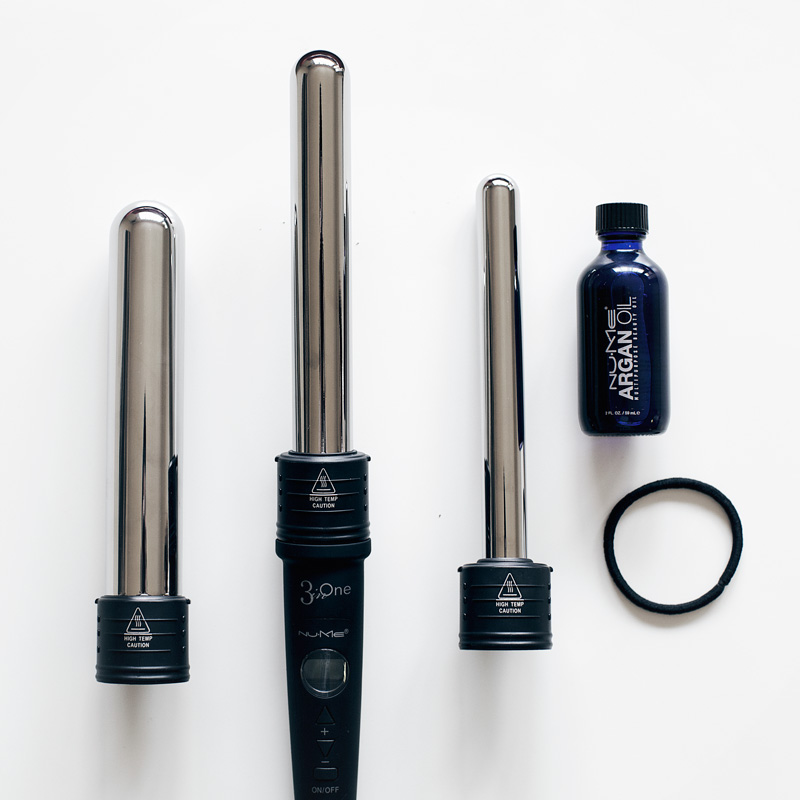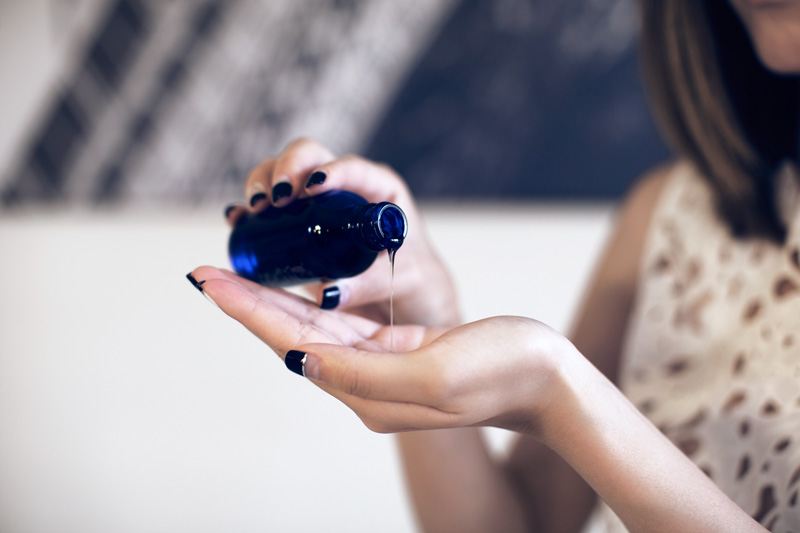 Make sure hair is dry. Pour a coin size amount of the Argan Oil, apply through the ends of hair – it's a non-greasy nutritionally beneficial treatment to protect and give my hair a healthy shine.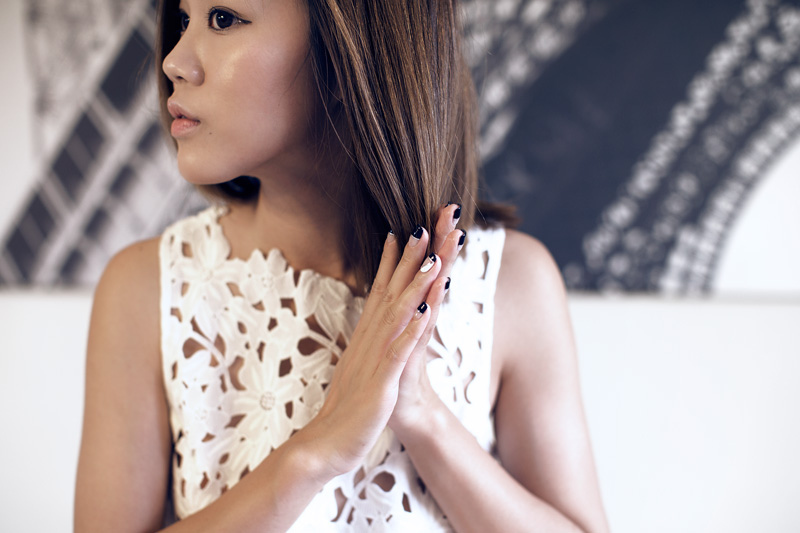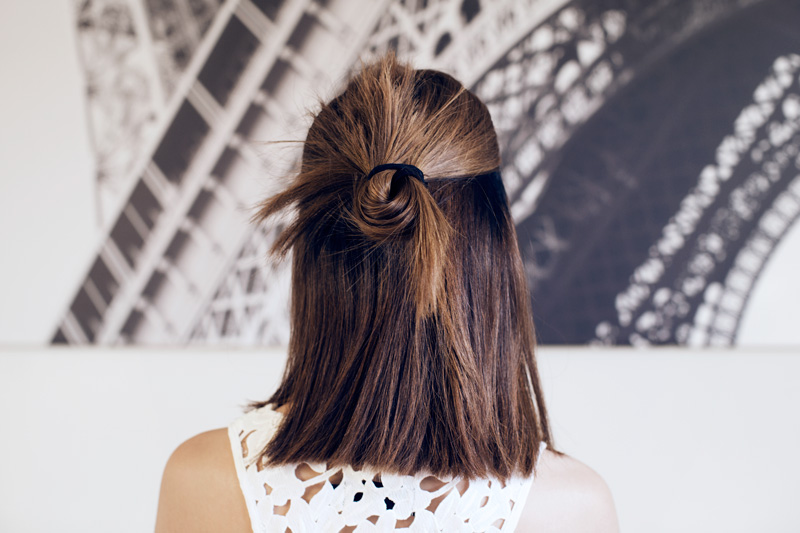 Casually separate hair in 2 sections (upper and lower).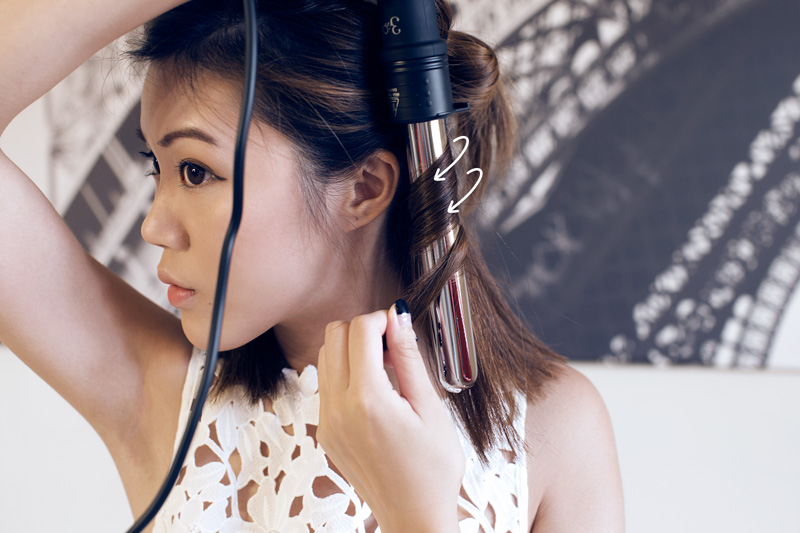 When the barrel hits 200 degrees, it's ready to curl. Starting from the lower section on the left, grab about an inch of hair and start the first strand curling inward.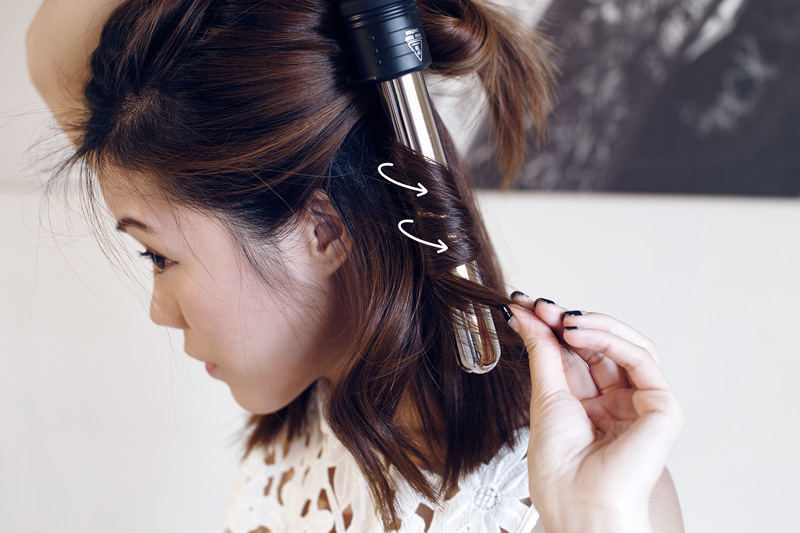 Working your way towards the back of your head, take the next small section of hair and curl outward.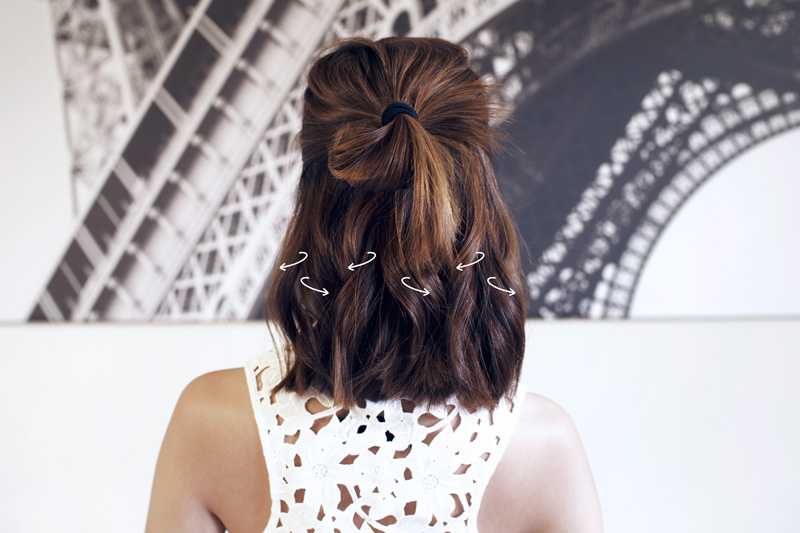 Continuing across the back of your head, finish the remaining sections alternating between inward and outward curling.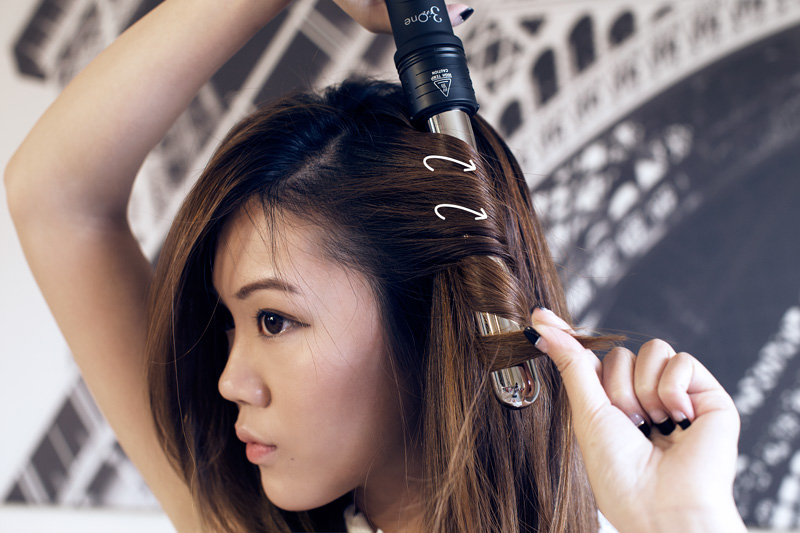 Release the hair that was secured with the hair tie. Taking the first small section of hair closest to my left temple and curl outward. Keep curling outwards until reaching the midline of the back of my head.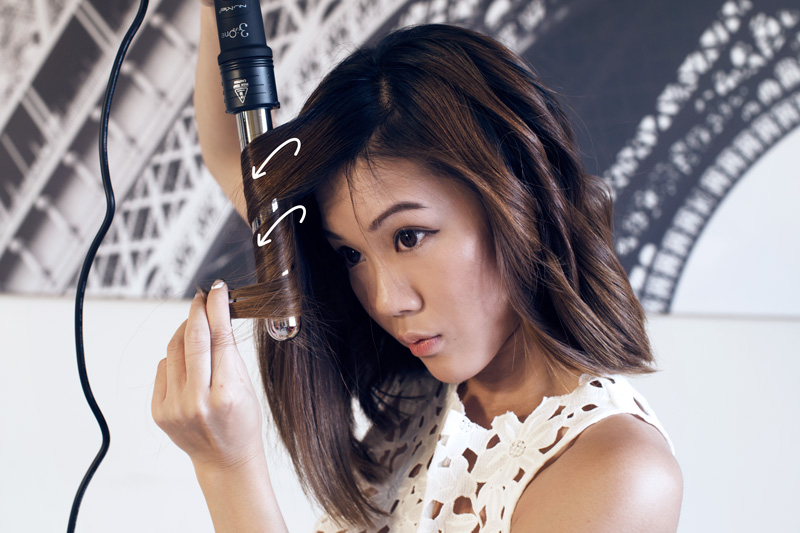 Grab bangs and curl away from face. Once bangs are completed, continue to curl outwards to finish the rest.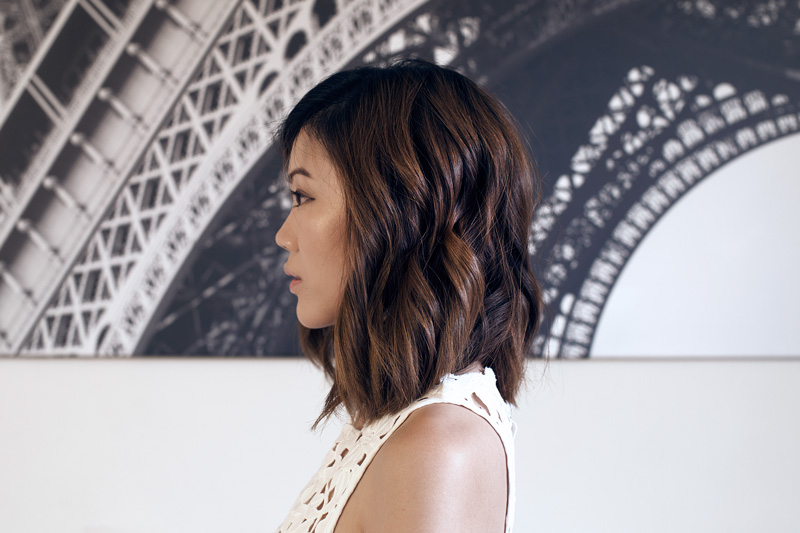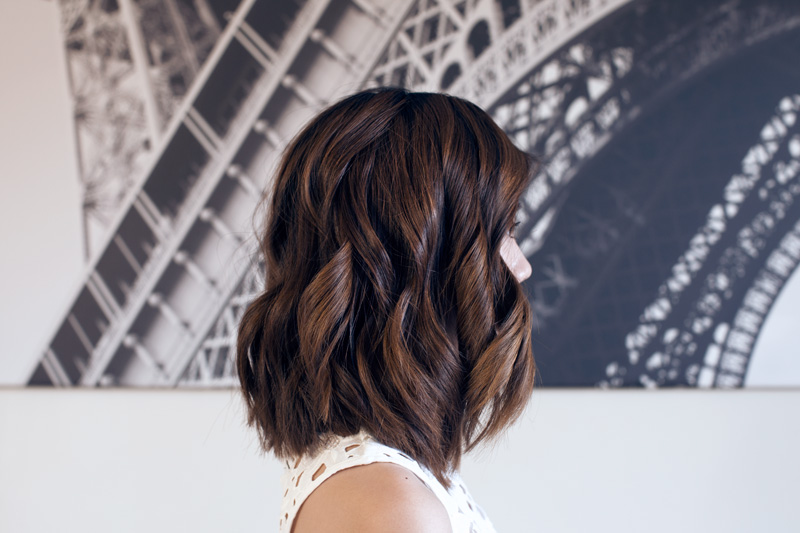 Lastly, the most important step of all! Shake it off! Shake off all the tight curls to achieve an effortless and wavy kind of look! And we're DONE!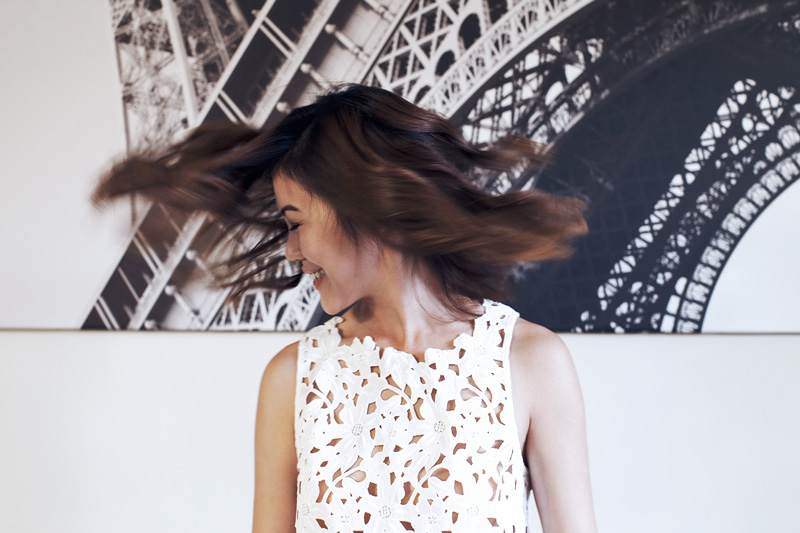 I've been a fan of using these titanium barrels, by NuMe, aka wands for awhile now, especially ever since I had short hair. It's so easy to use because I can just grab strands of hair and wrap it around the barrel without having to worry about "clipping" it incorrectly. And the best part about this is being able to switch out various sizes for different needs, easy peasy! 🙂
Hope you guys will find this tutorial useful, would love to hear your thoughts and tips on how you curl your hair too! xoxo