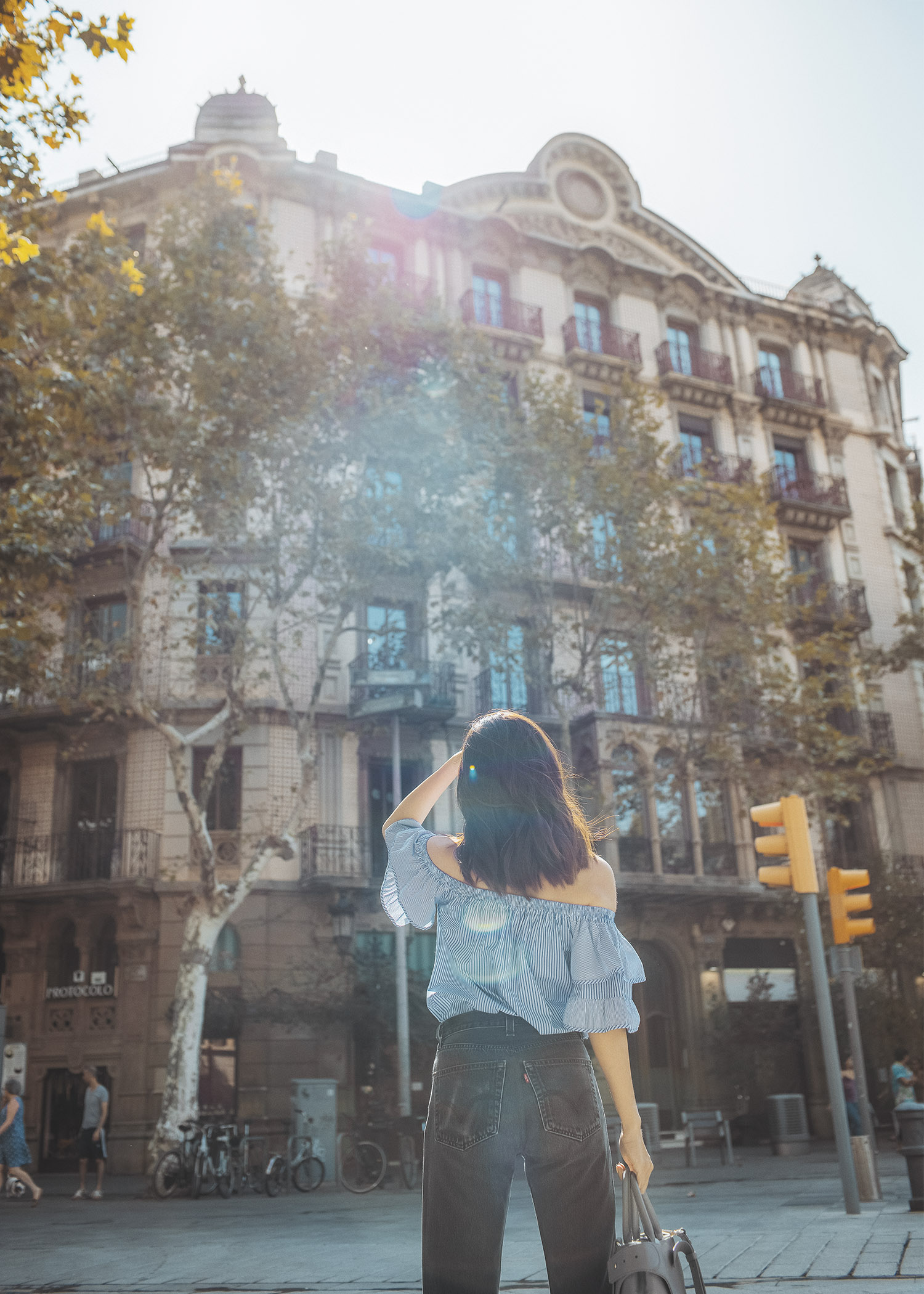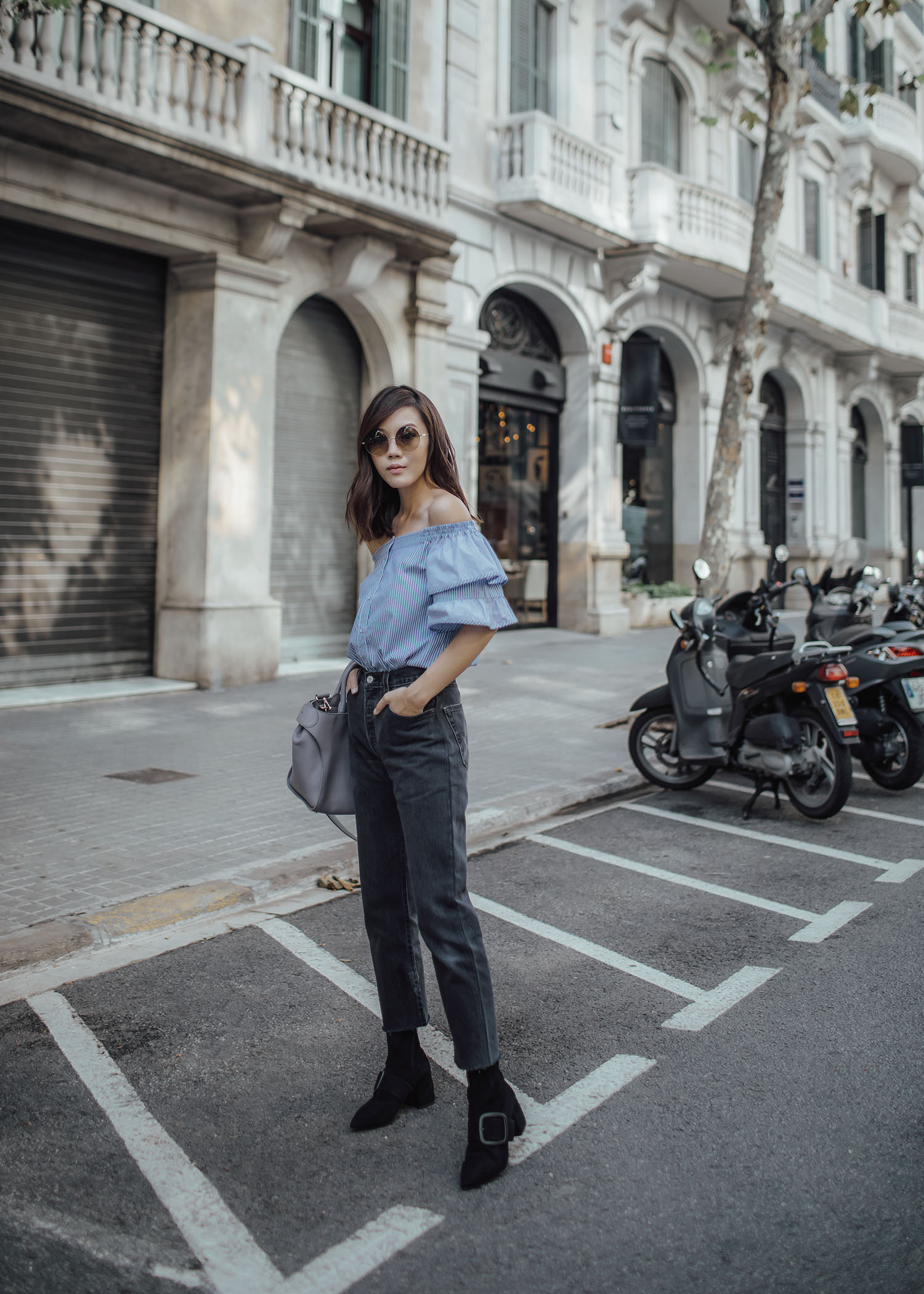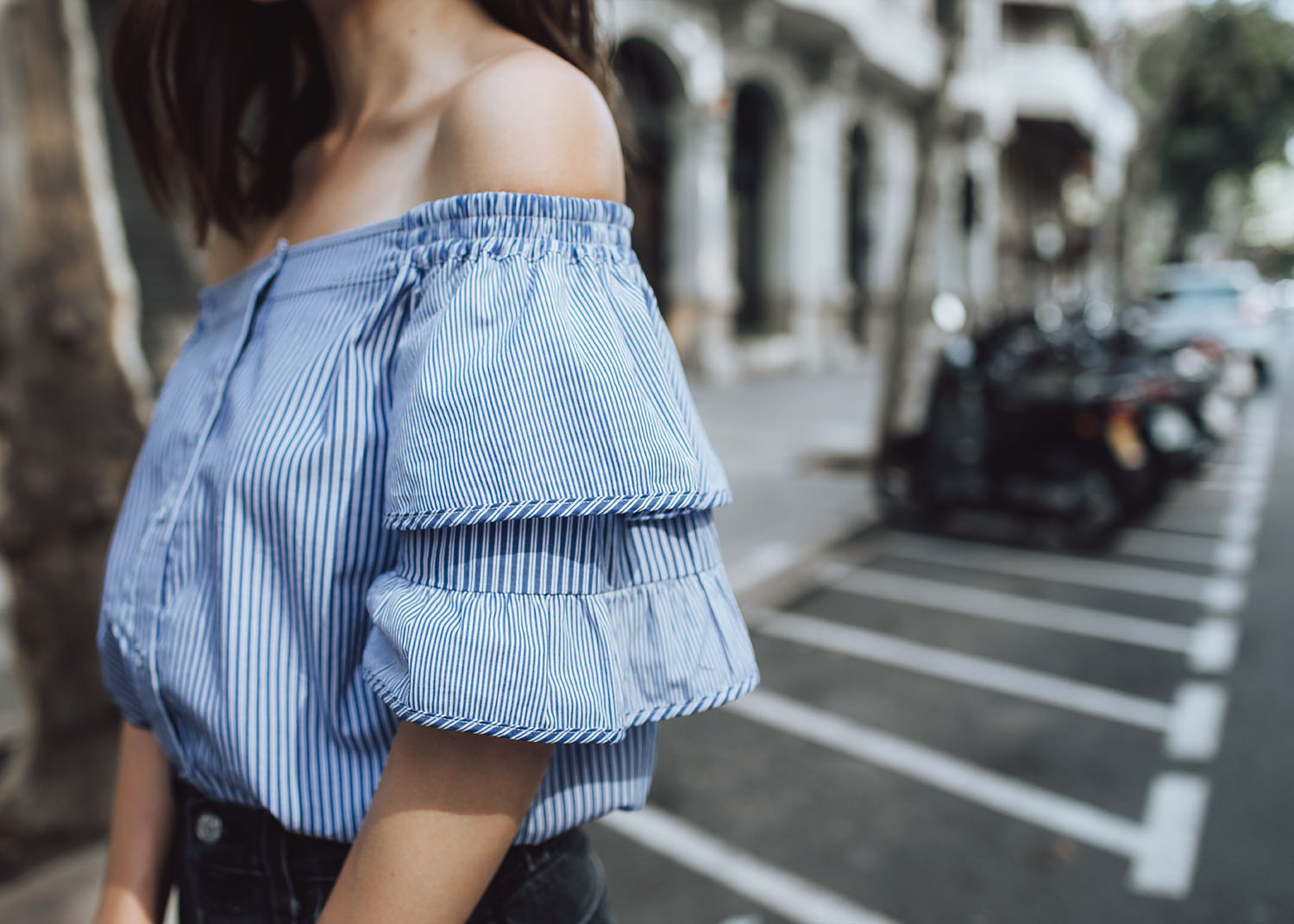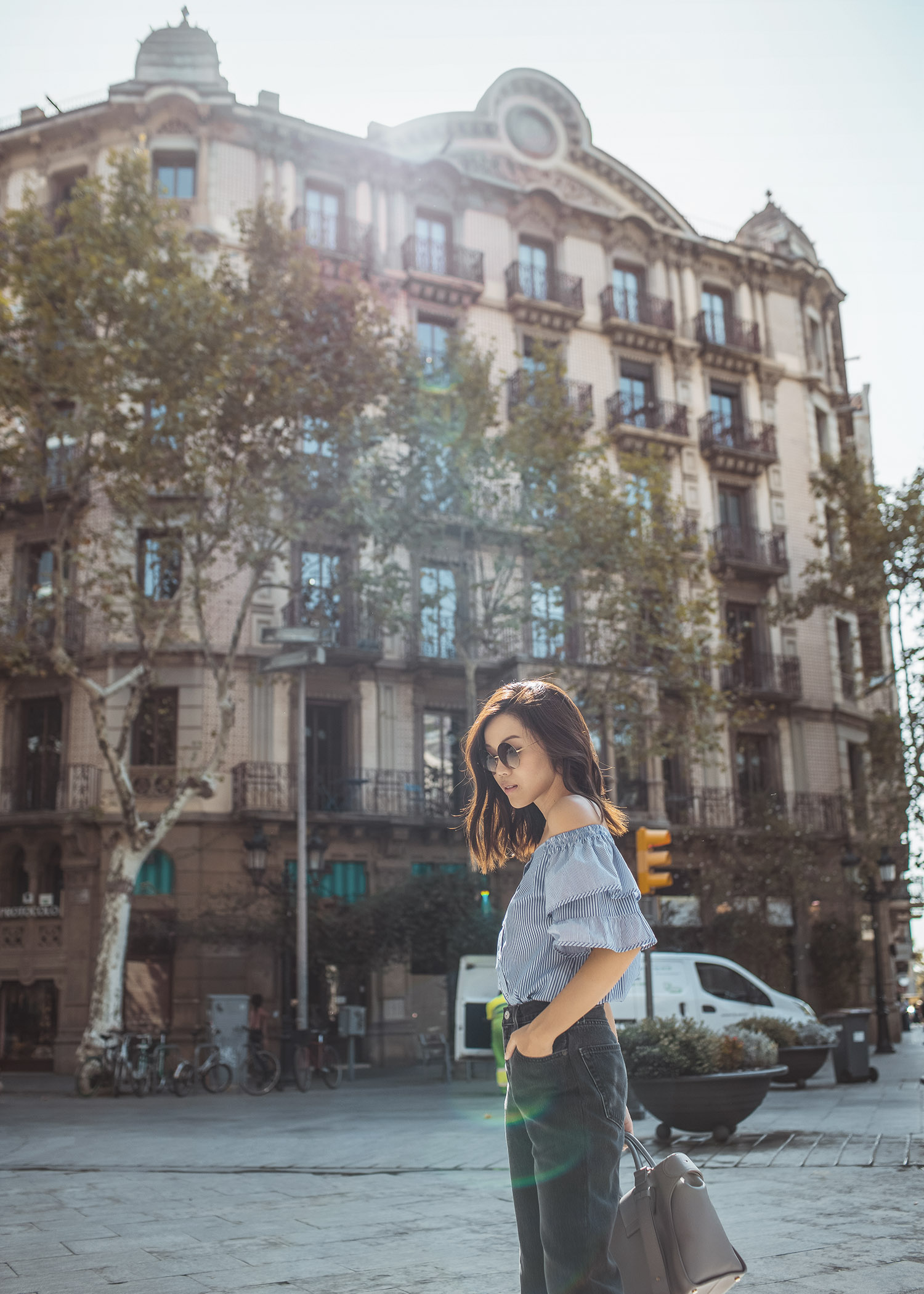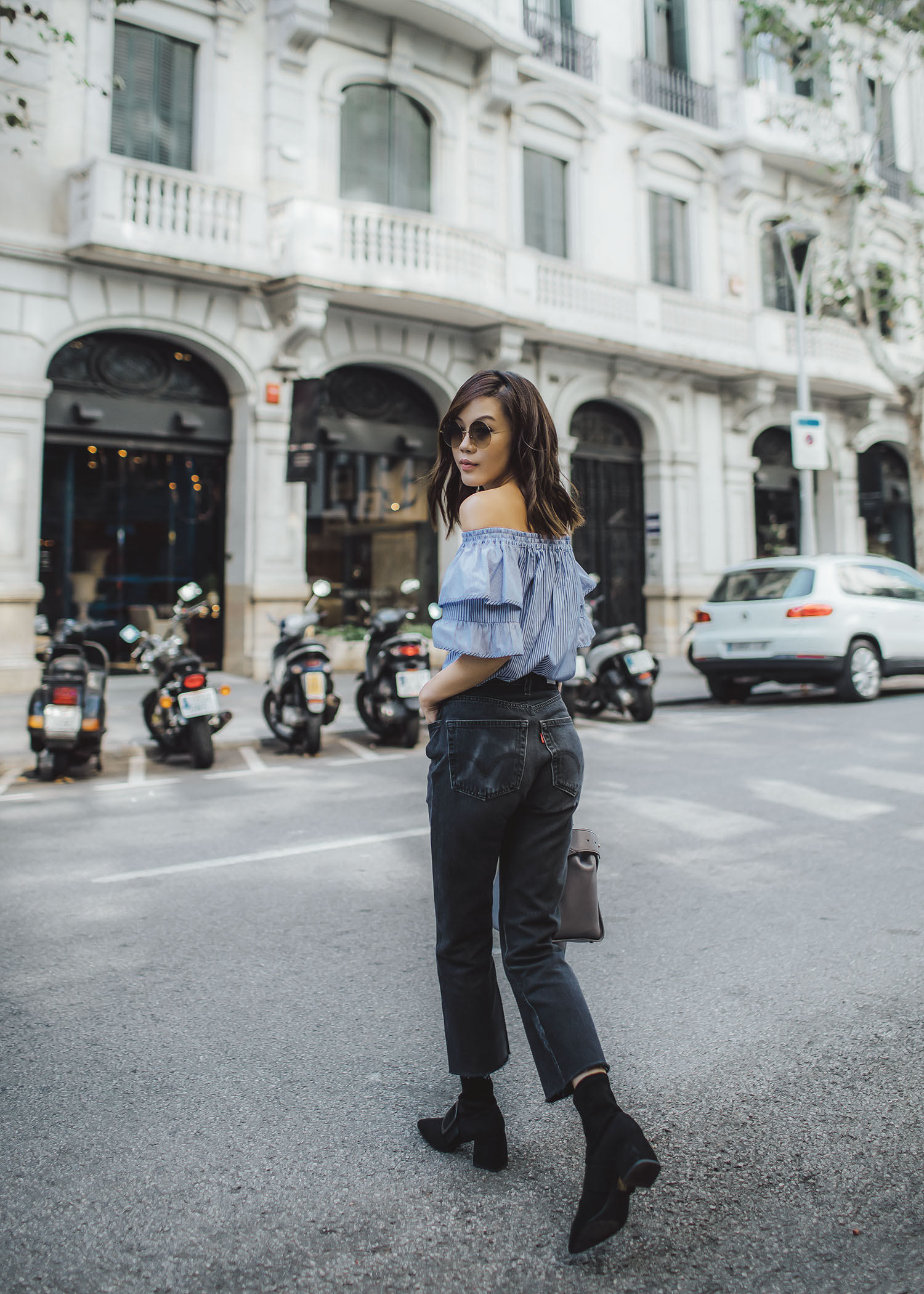 Hello from Barcelona everyone (and our first time in Europe)! We've been traveling a lot lately and it made me think of how important it is to find comfortable, casual outfits to help make the most of out any day in a new city. One of my favorite ways of preparing for a trip is figuring what I'll be wearing while I'm there. And just today Stitch Fix added 100+ new premium brands to their inventory, so I was able to bring some of them with me to Barcelona. It can feel intimidating at first to order a mystery box of clothes from an online vendor, but the trick to getting what you want – is knowing what you want in the first place.

I always start with the shoes. They're probably the most important aspect of any new city outfit, so I like to make sure I've got my slim sock boots or comfy sneakers. I'm a big fan of breezy, off-the-shoulder shirts like this Parker blue one, so I can really feel the sun and air of a new city, while still wearing something versatile and comfortable. Choosing neutral patterns and colors will help your entire wardrobe work together while you're out of town. Which means you can still pack pretty light while knowing you'll have everything you need! Pair all of this with comfortable high-waist straight jeans from any of the new Stitch Fix Luxe brands like Paige, Mother, or Rag & Bone and you're good to explore.

Now that Stitch Fix's new brands are available, I can try them out next time for events that require a little less practicality and little more luxe. But until then, here we come Barcelona! I'm comfy and ready for an adventure!