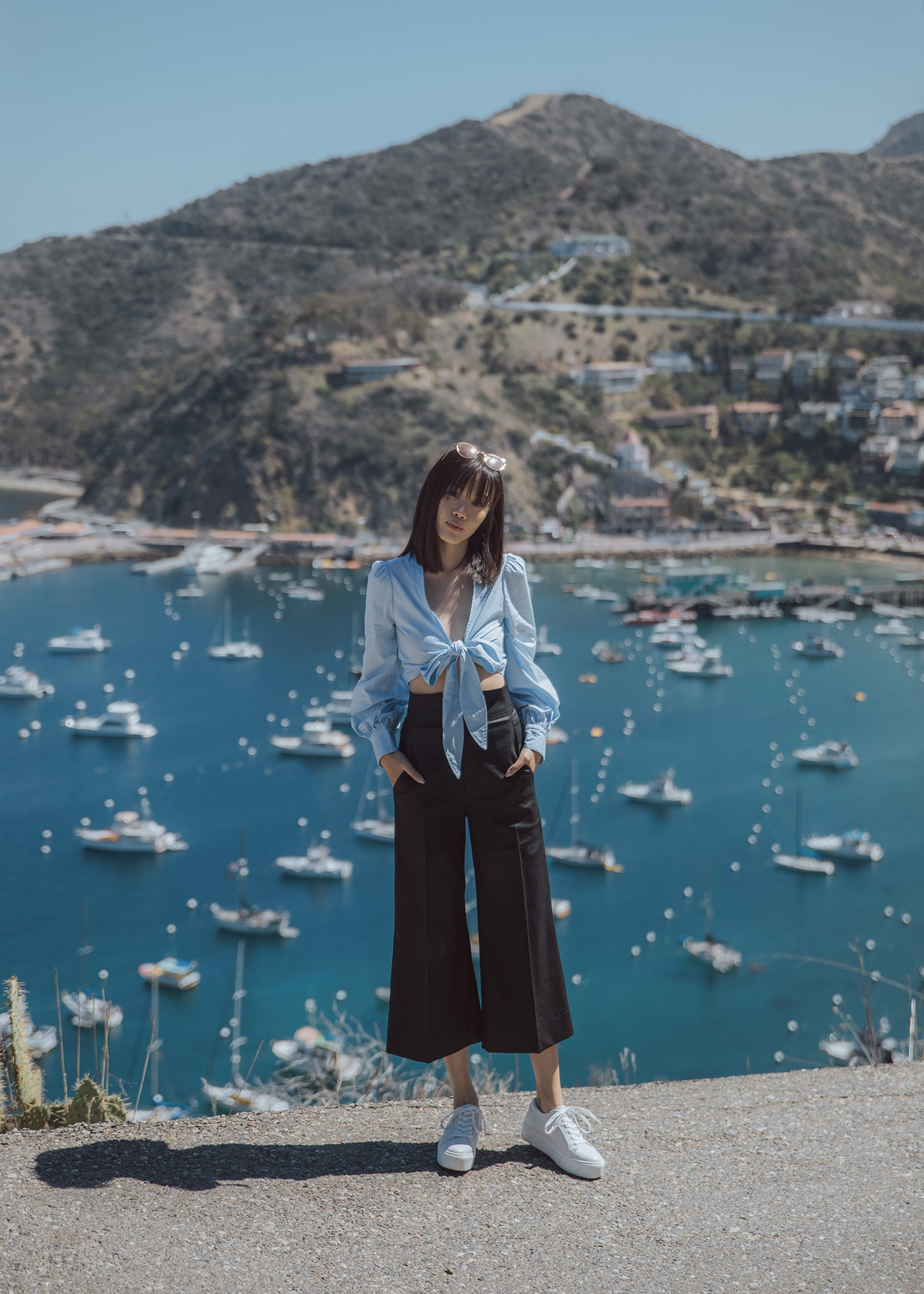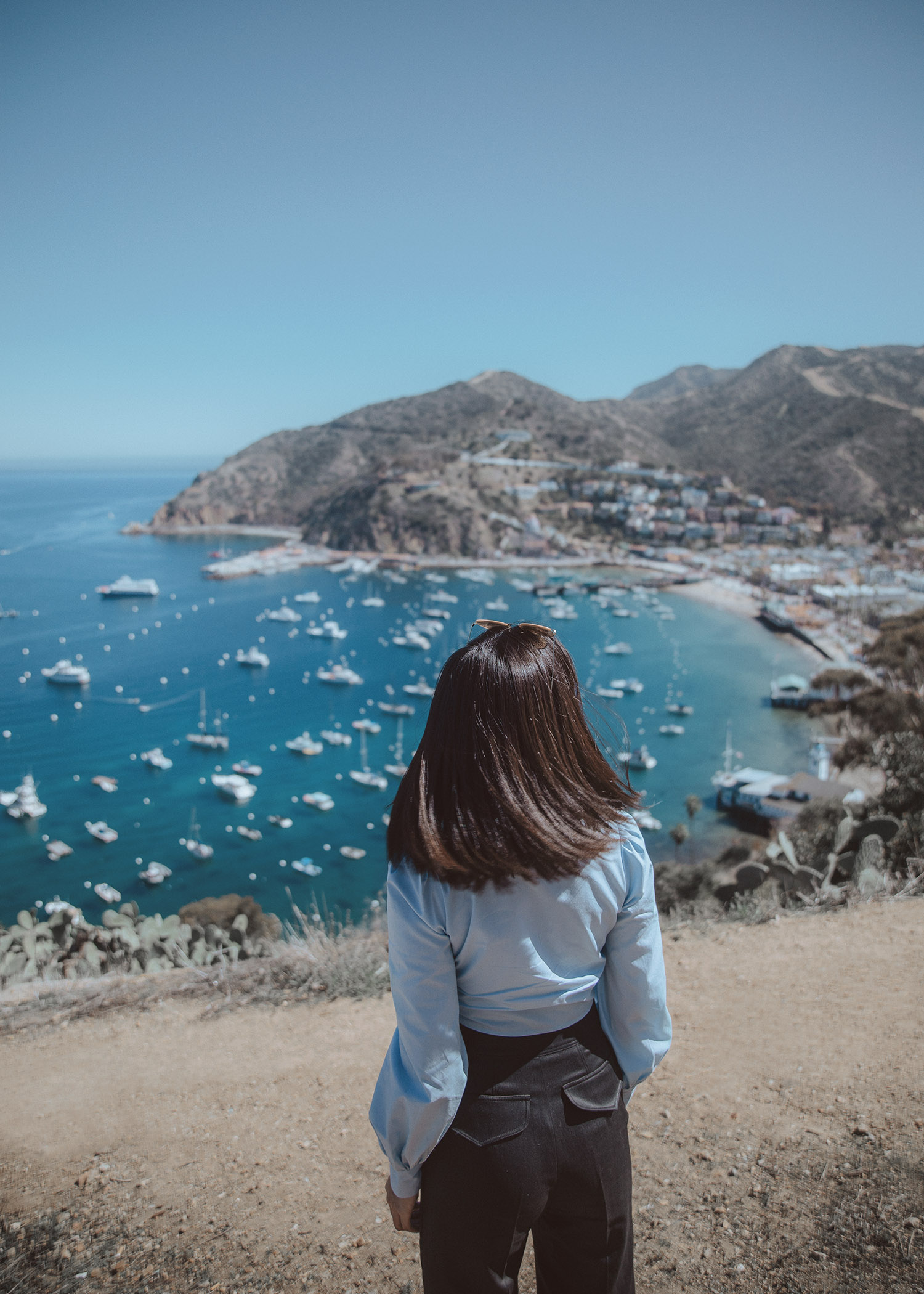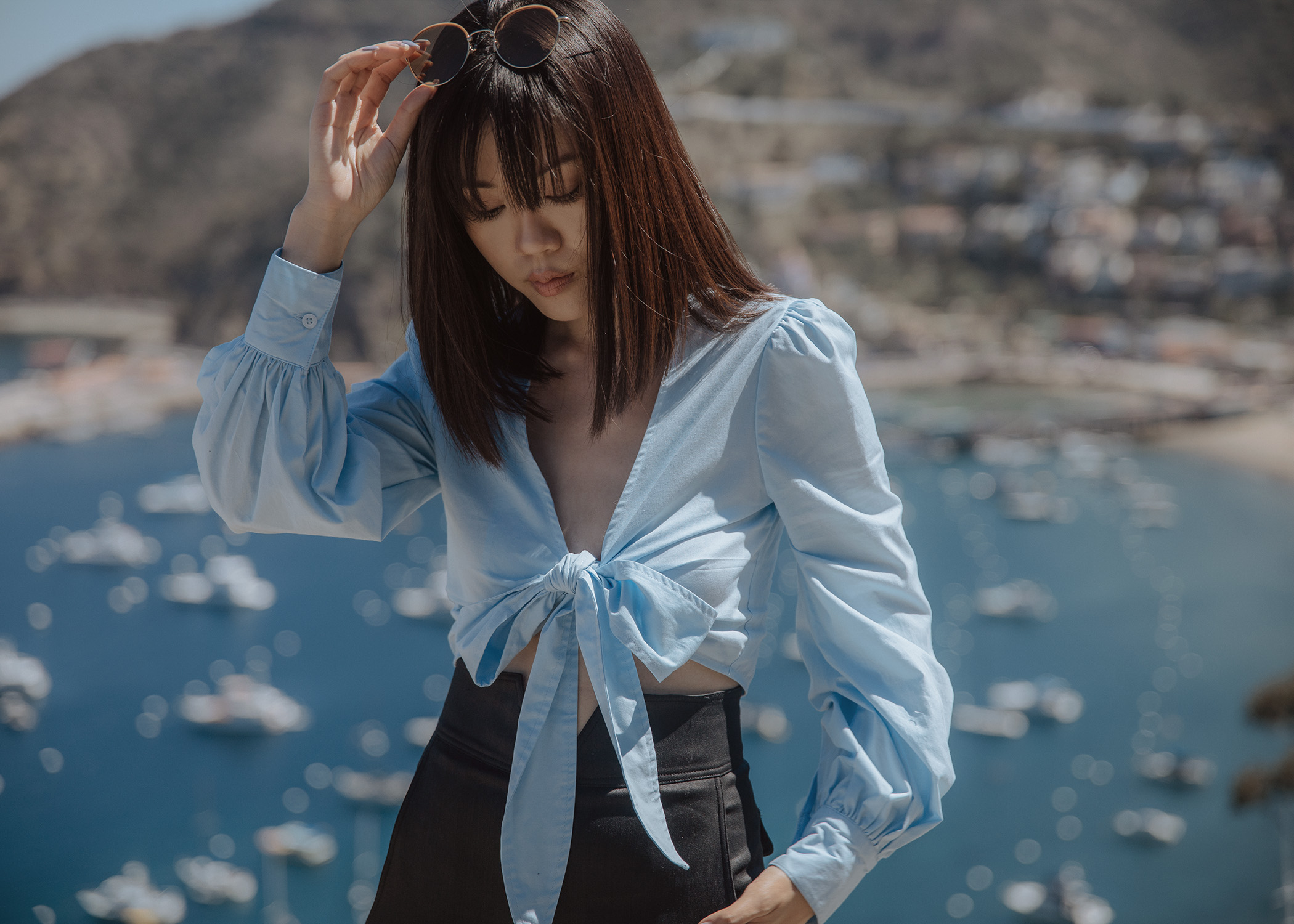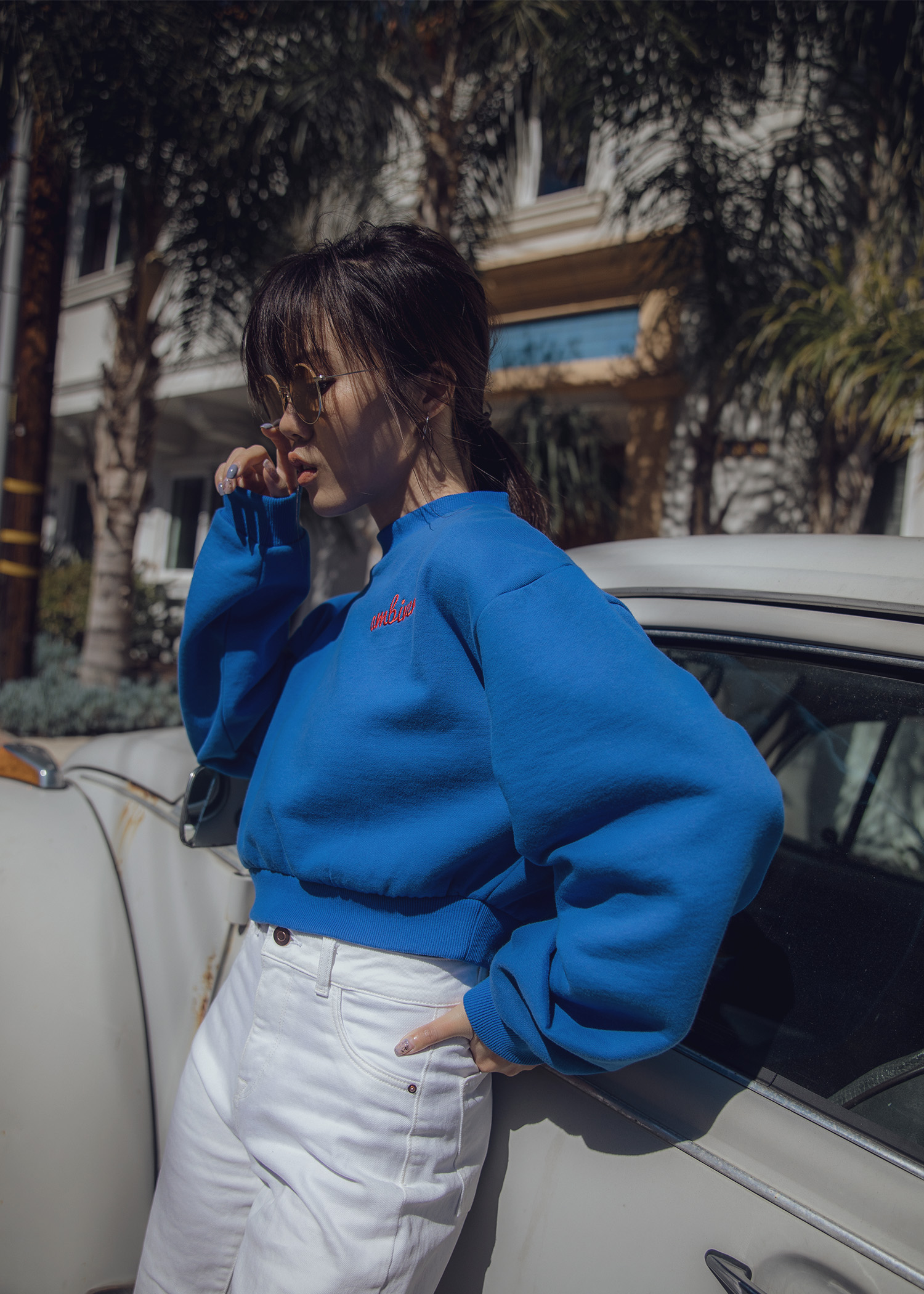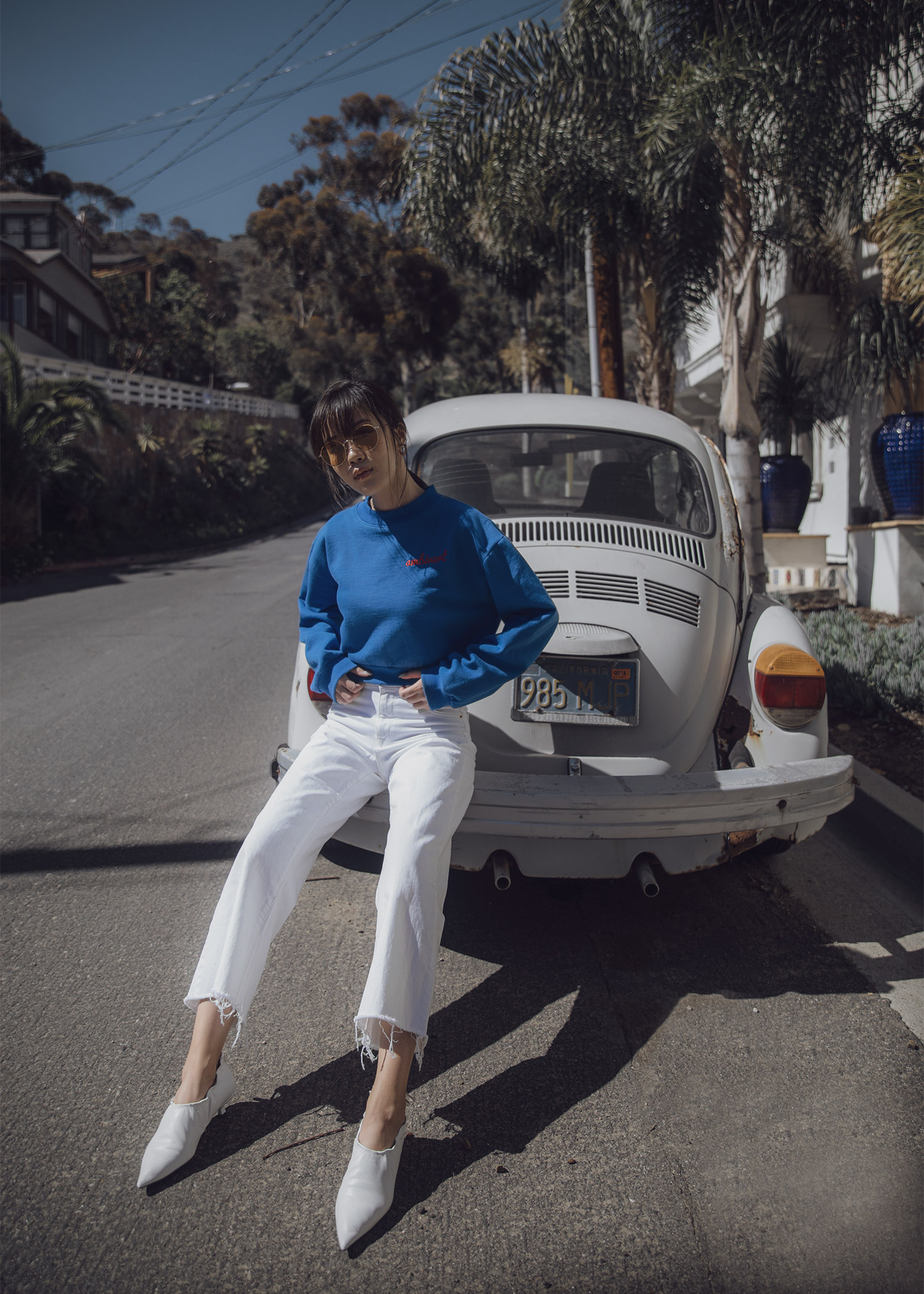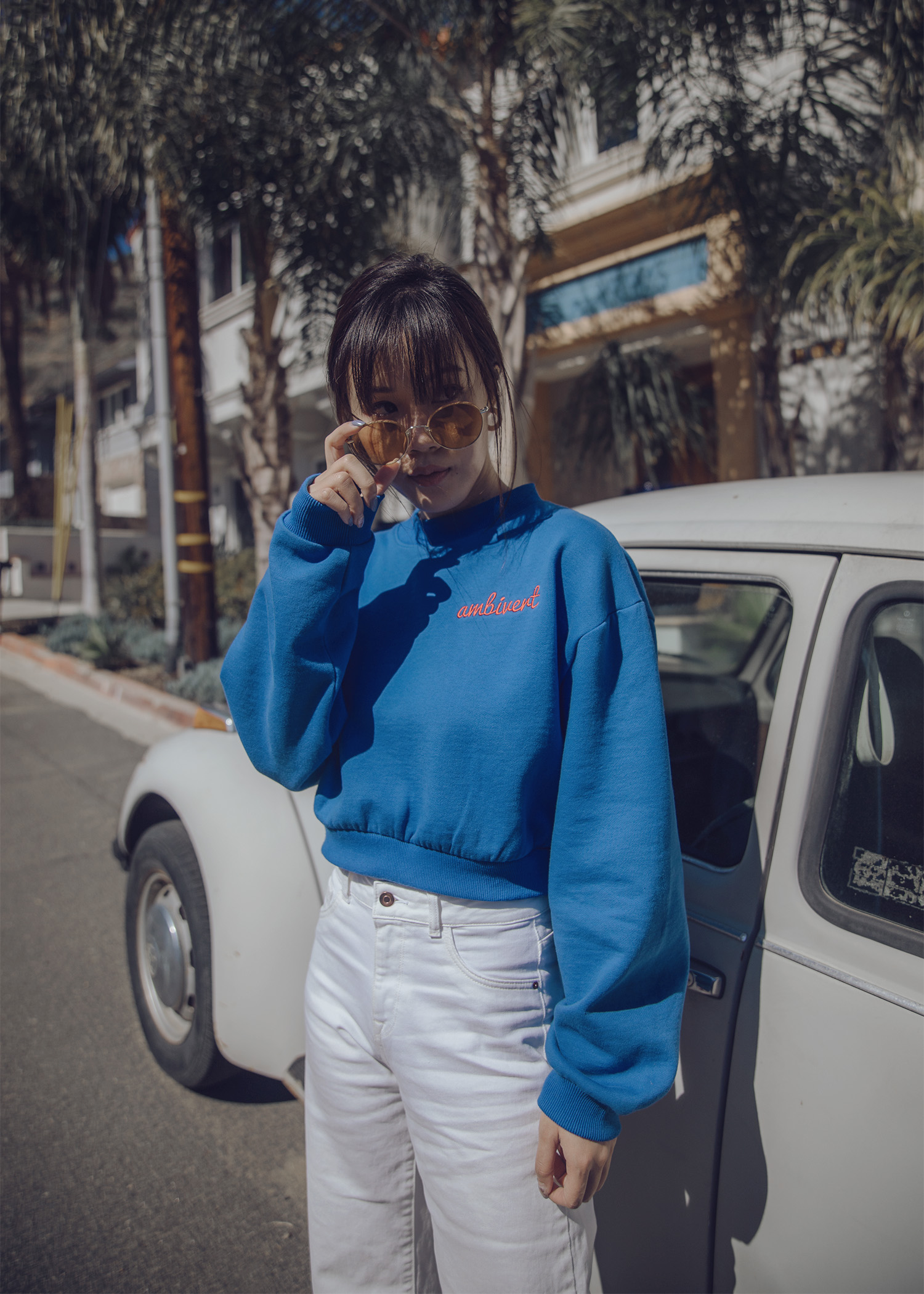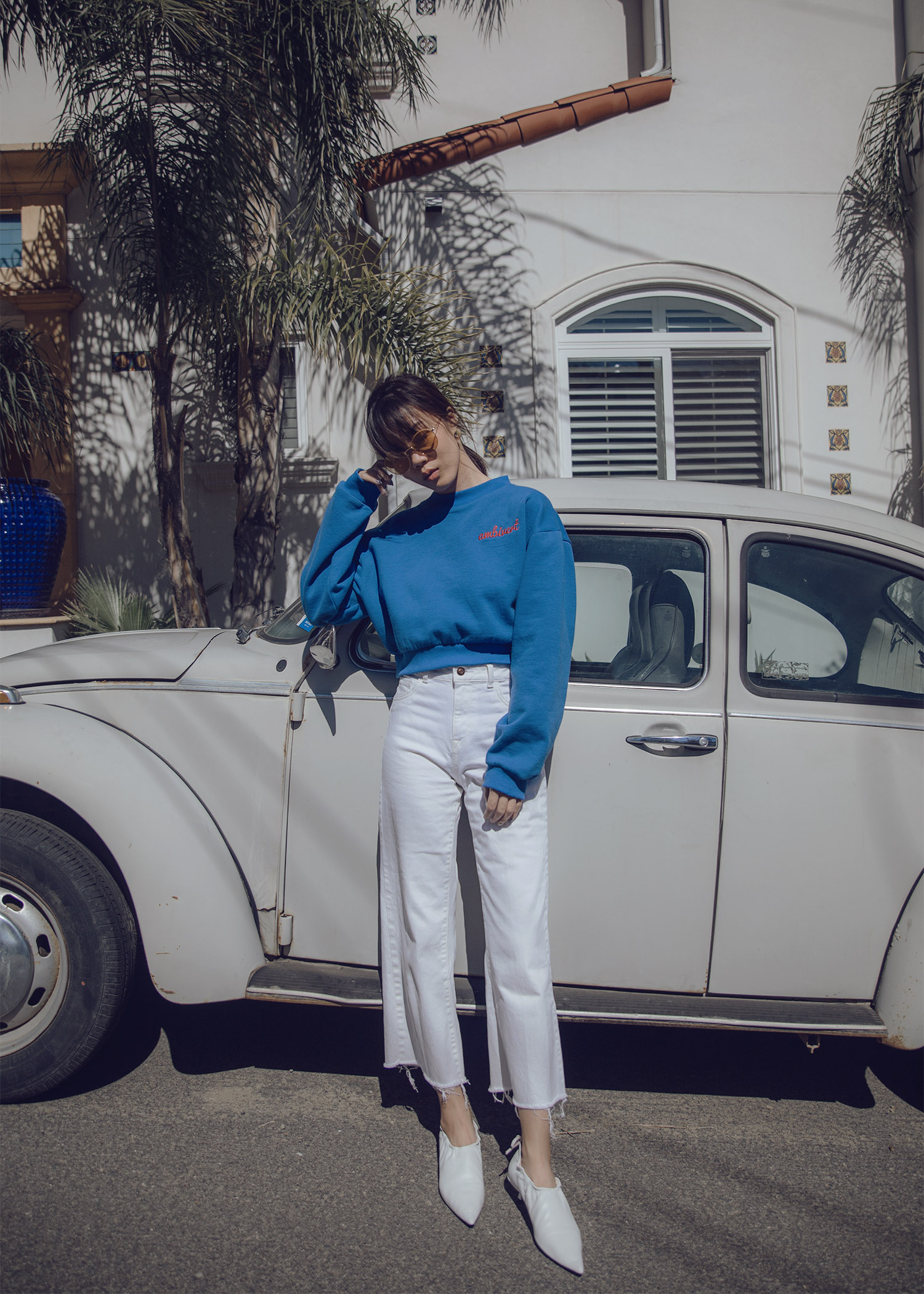 I'm always on the hunt for a look that can't be labeled, and for pieces that stand the test of time and trend. YouTuber Jenn Im's new collection is that for me. Eggie is not only another brand started by a woman with a dream, but it also reminds me of the two things I love most about the fashion world: experimentation and expression.

Take this Bella Blouse in blue for example. Jerry and I were at Catalina Island and just putting this blouse on made me feel like I was ready to go on new adventure, see new places, and find new inspirations. There's something about his tee that just screams: I can do anything! And I believed it 🙂

This Ambivert crop sweater is just a reminder that I can be a little bit of everything. I don't have to be just an extrovert or an introvert, I can be a perfect balance of both.

Sometimes a style can box you in to one crowd or another, but it can also set you free. There's so much possibility with a new piece of clothing, a chance to really reinvent yourself or just tell the world who you really are.

Are you ready to try something new this festival season? Because I am.

The Looks:
EGGIE Bella Blouse
EGGIE Ambivert Sweater

Shop the post: