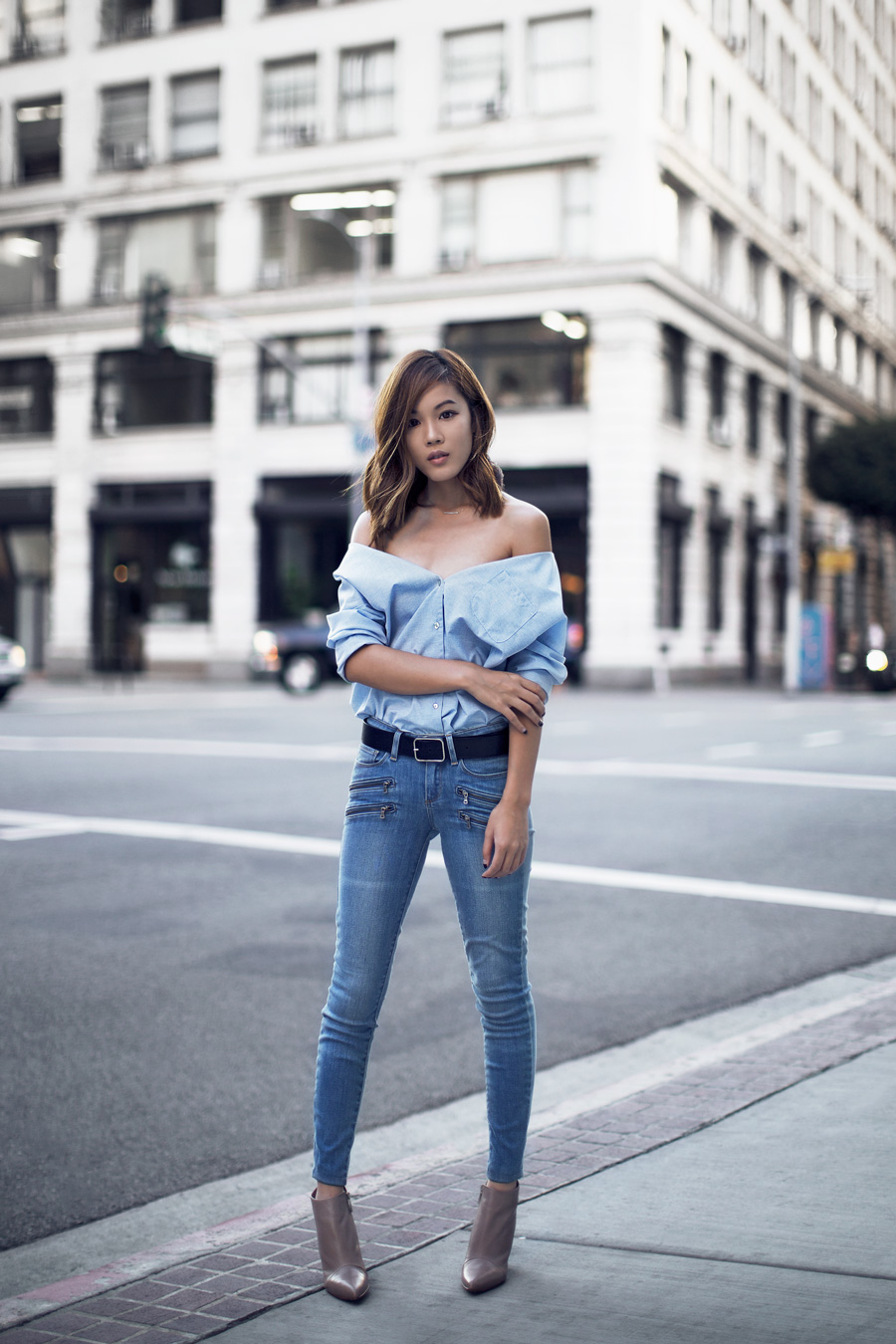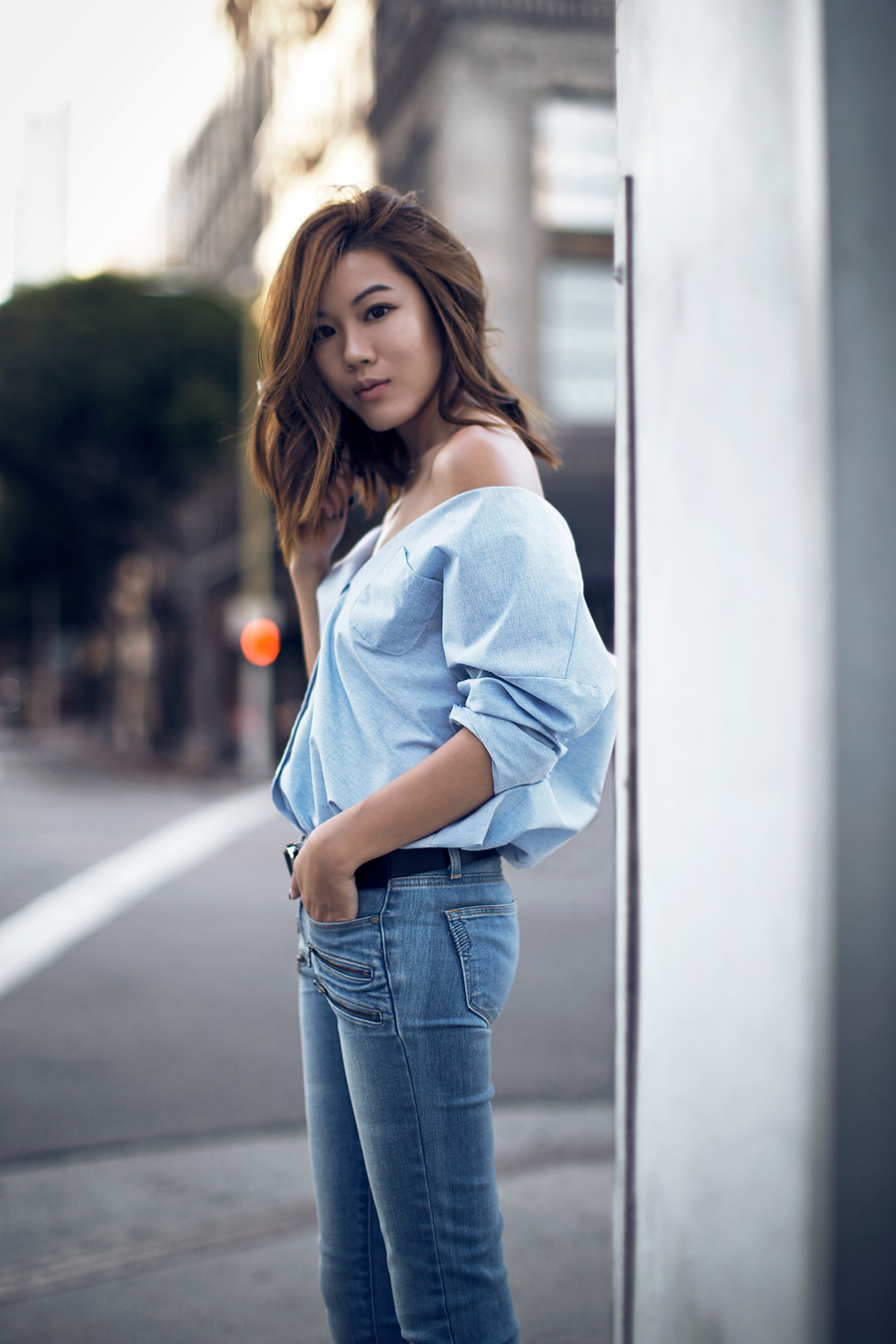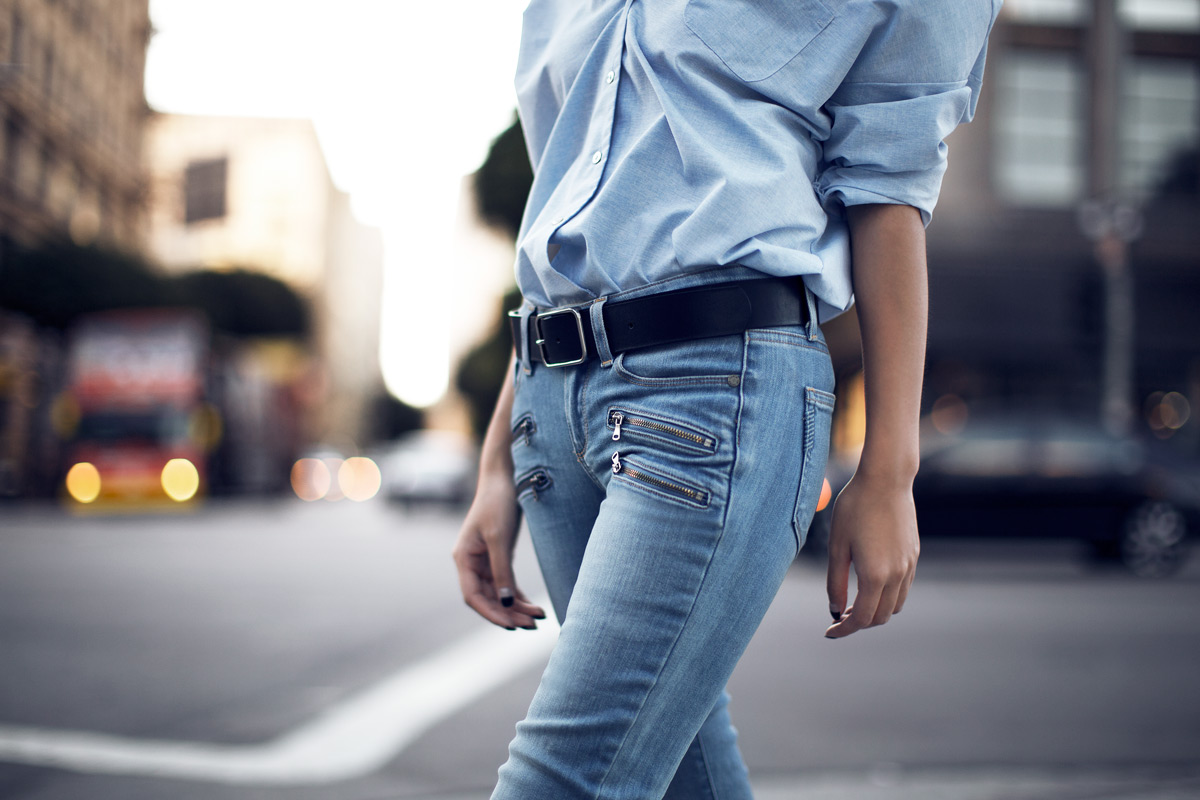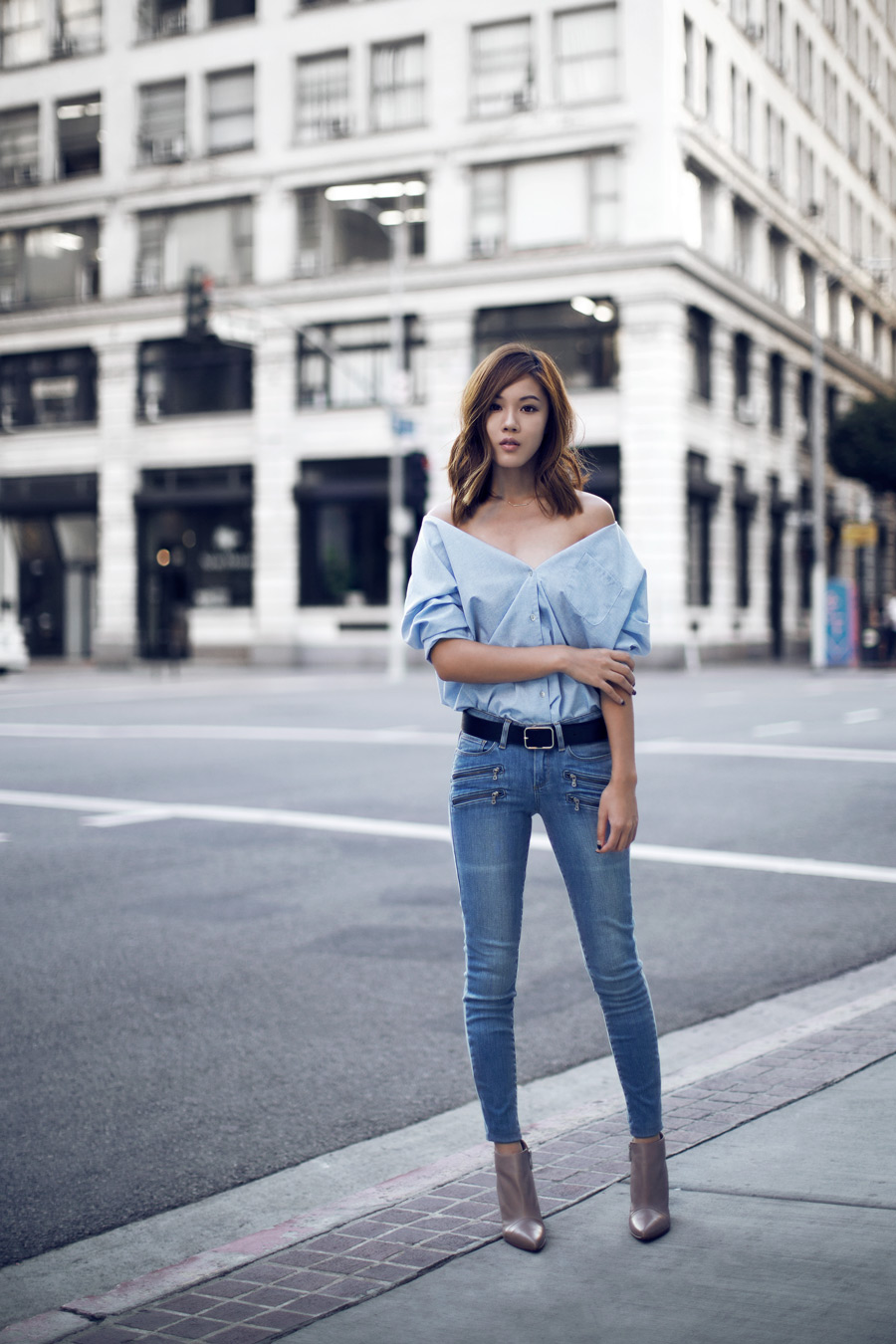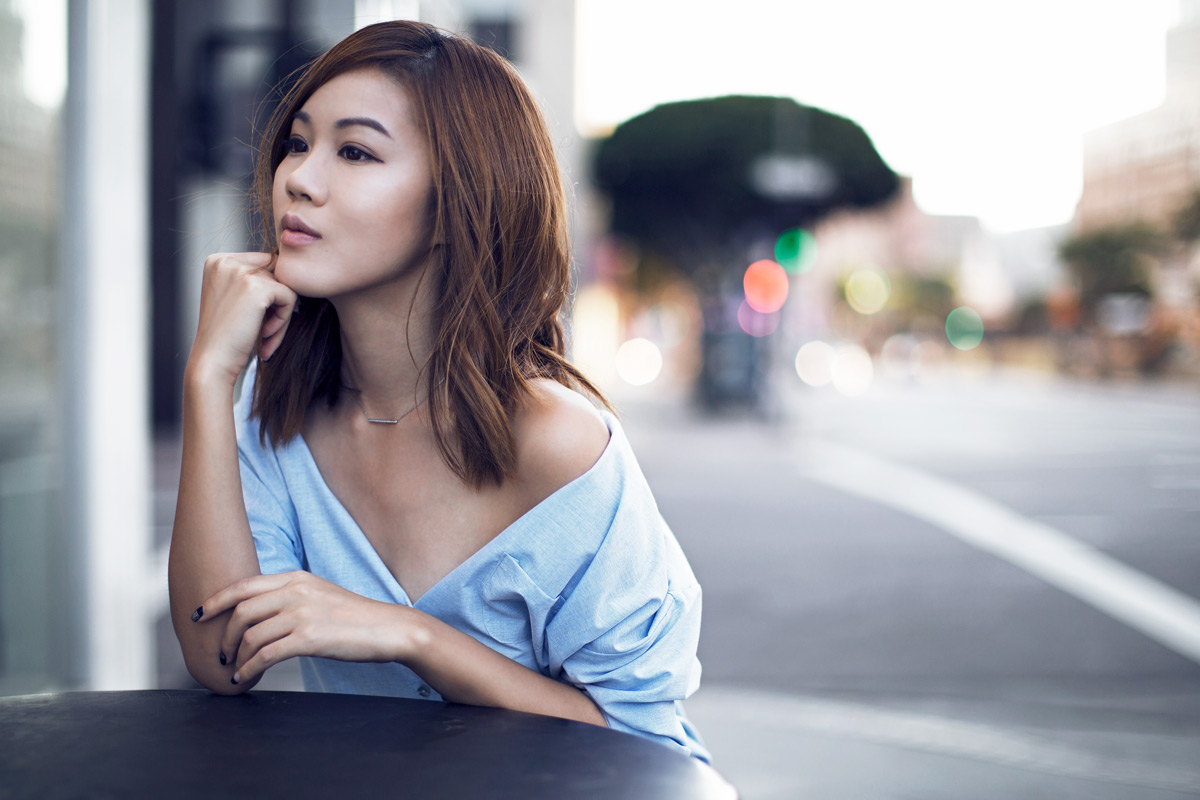 Lately I've been staring at my closet thinking how am I ever going to wear this, this, or that again? Through time, I've collected many (too many) button downs whether they're patterned, black, white, striped, or shades of blue. I mean they're always perfect for casual days out an about with a pair of denim shorts, and with a few unbuttoned buttons getting lower and lower each time and then, end up thinking I'm tired of this and tosses it back in the closet without seeing the daylight again. Sometimes clothes needs a refresh, probably starting off by how I can wear it differently. Gave it a try, left a few more buttons unbuttoned, and pulled it lower than my shoulder line. Indeed a pretty fresh look. 😉

None the less, consider the fact that doubling colors make it twice as good (more neutral shades of course), are we on the same boat? Blue on blue is as powerful as white on white or black on black. Instead of shorts or skirts, paired it with these new shade of my all-time favorite jeans.

P.S. I'm thinking to do a blog post of how to wear button-downs differently, what do you guys think?!