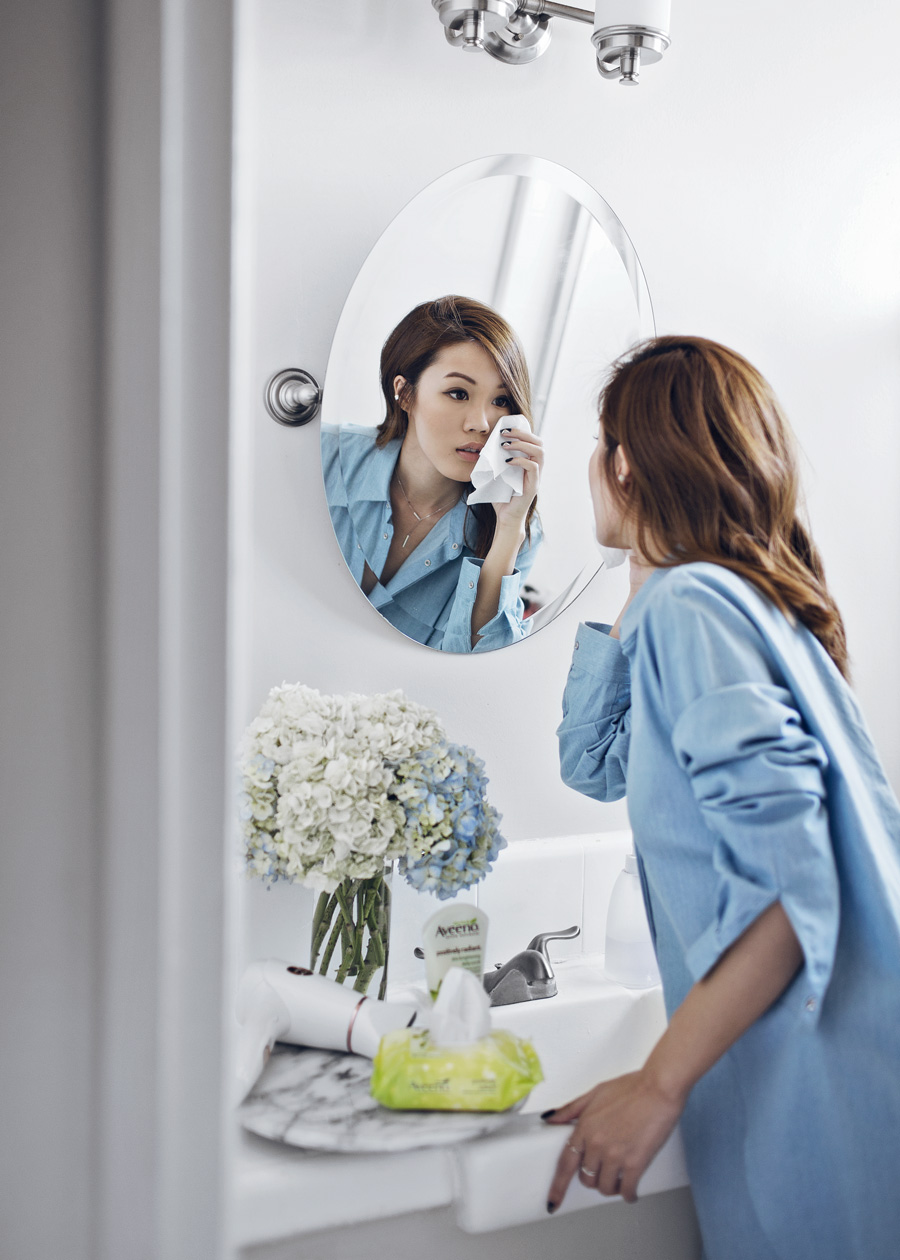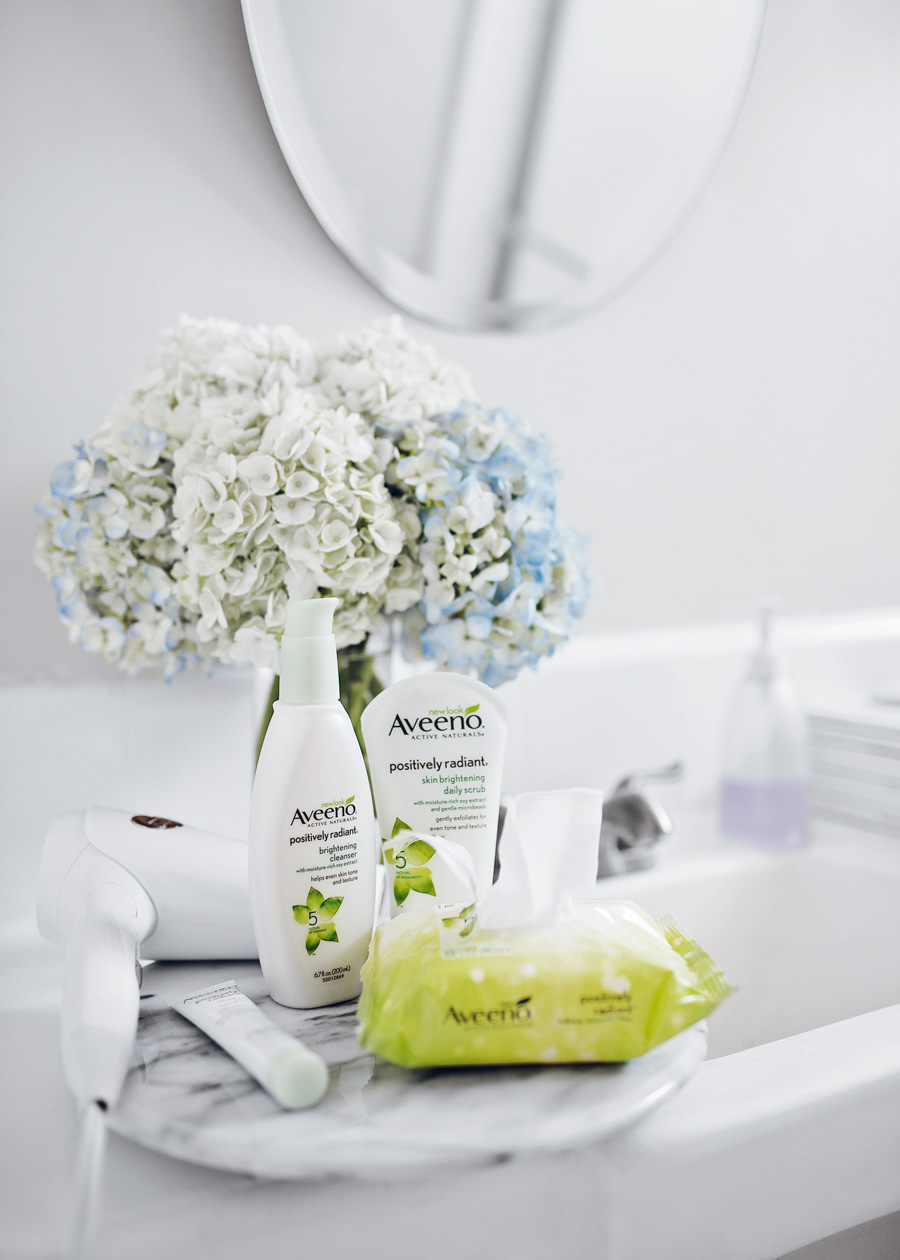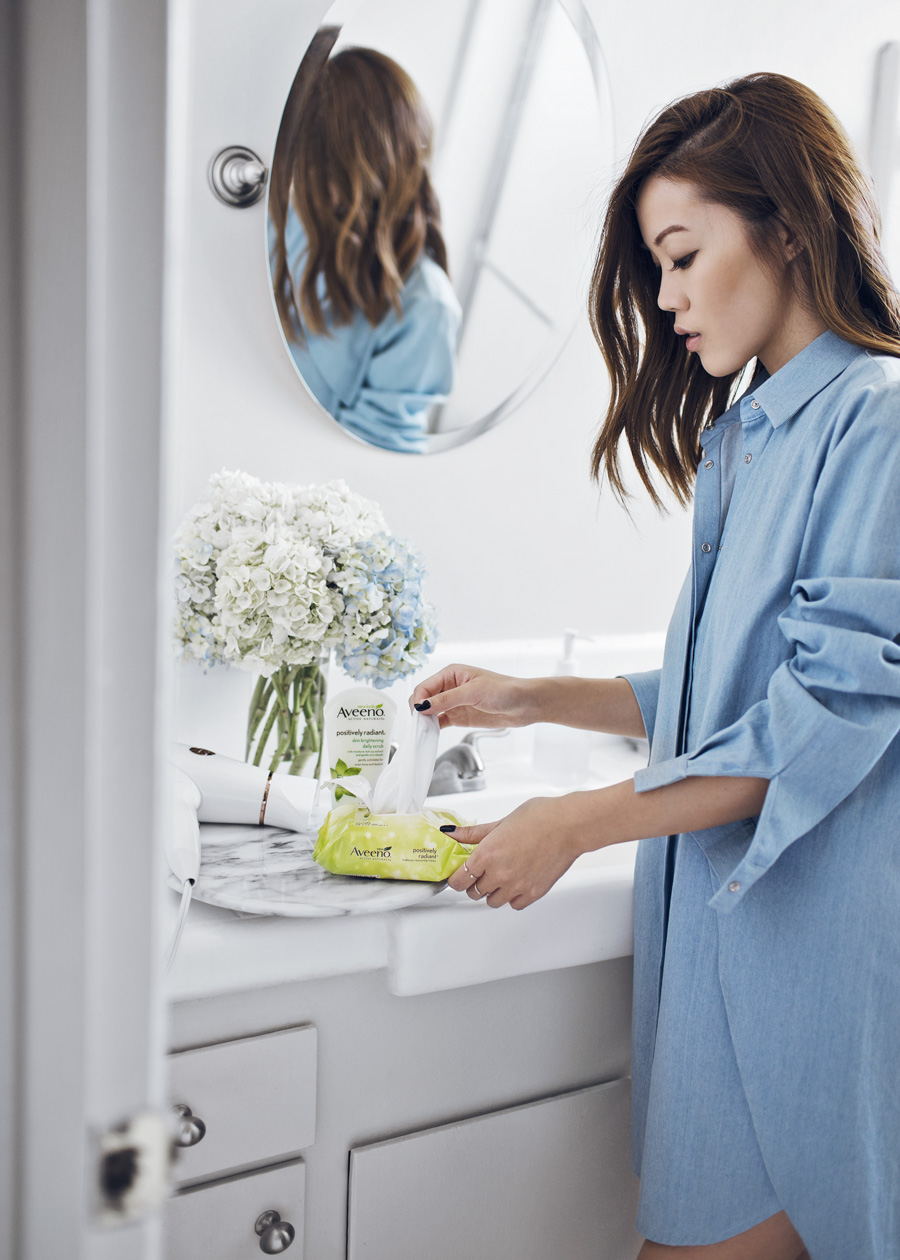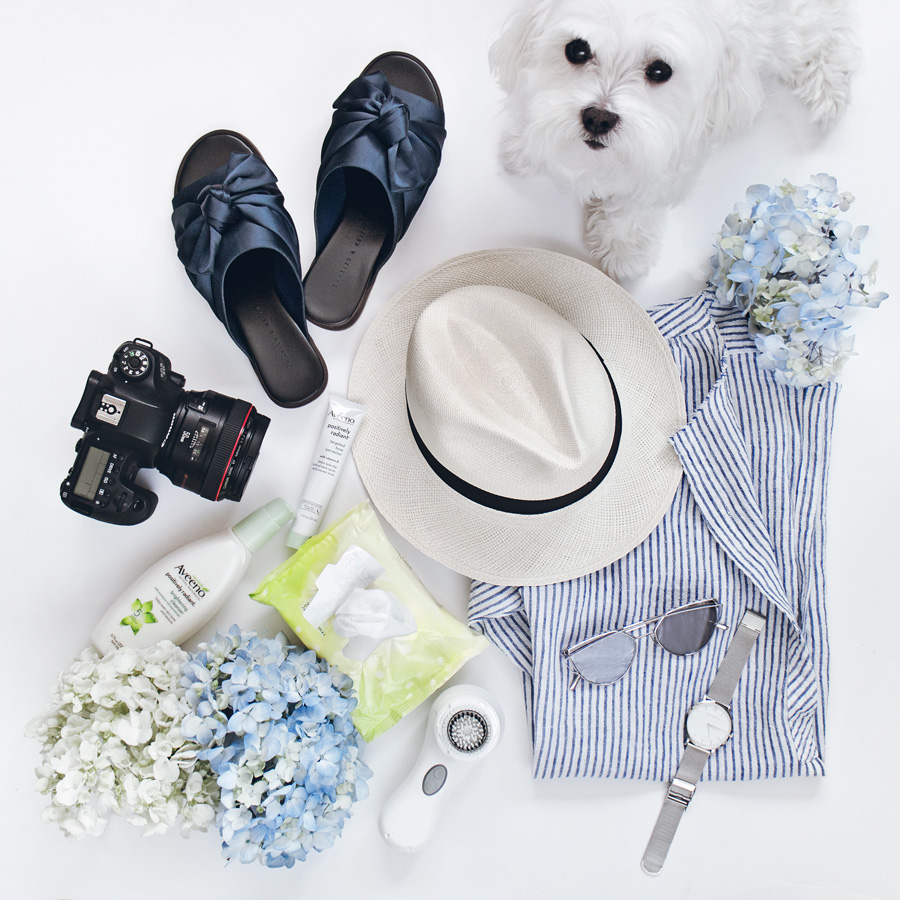 Oh Summer! With the hot season swinging by so quickly, it's also the time to travel and enjoy the sunshine! Skincare and beauty has been a topic I wanted to open up here on the blog, so I think Summer is the best way to begin as it's very important to keep our skin healthy and radiant no matter if it's an at-home routine, or even on-the-go.

Improving tone, texture, dullness, blotchiness, or even brown spots are most of my targeted factors because having healthy skin shows even more during this hotter climate, it's all about the smoothness don't you think? This is why I want to introduce you guys to a line of products that's been added to my skincare routine.

Recently, I've started using Aveeno's Positively Radiant Collection, to be more specific, I've been using the Skin Brightening Daily Scrub, Targeted Tone Corrector, Brightening Cleanser and Makeup Removing Wipes (this one is great for convenience while traveling). This line is formulated with total soy complex, which means it's rich in vitamin E, moisturizing, and reduces visibility of discoloration and dark spots.

Healthier glowing skin doesn't happen overnight. Removing makeup and cleansing thoroughly with the right products that will leave our skin moisturized is the main key for skin improvement to reveal a softer, smoother looking skin. Tip: I also like to use night cream before going to bed at night so that my skin locks in moisture while sleeping, and then waking up to that glowing look.

I partnered with Aveeno on this post. All opinions are 100% my own.