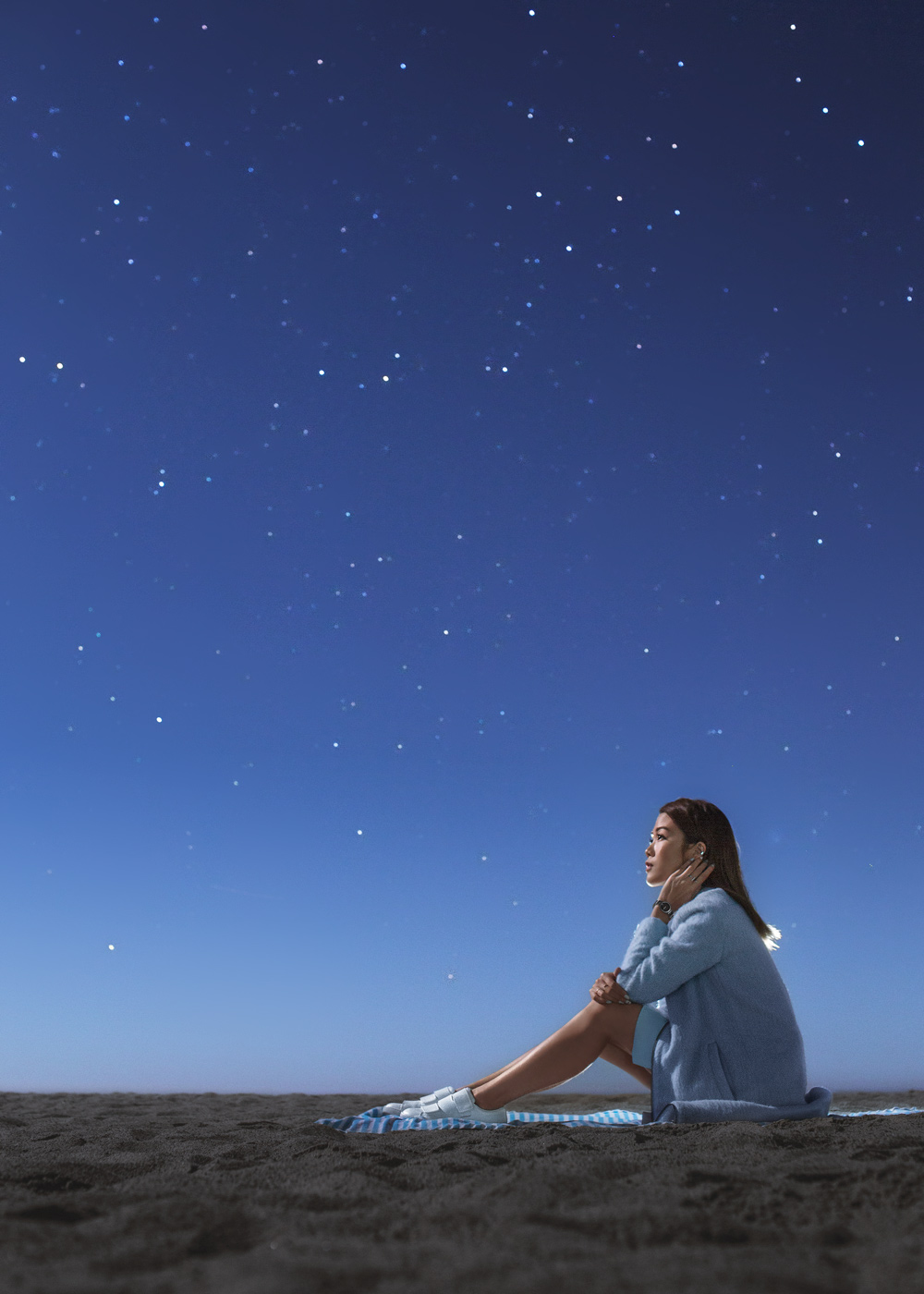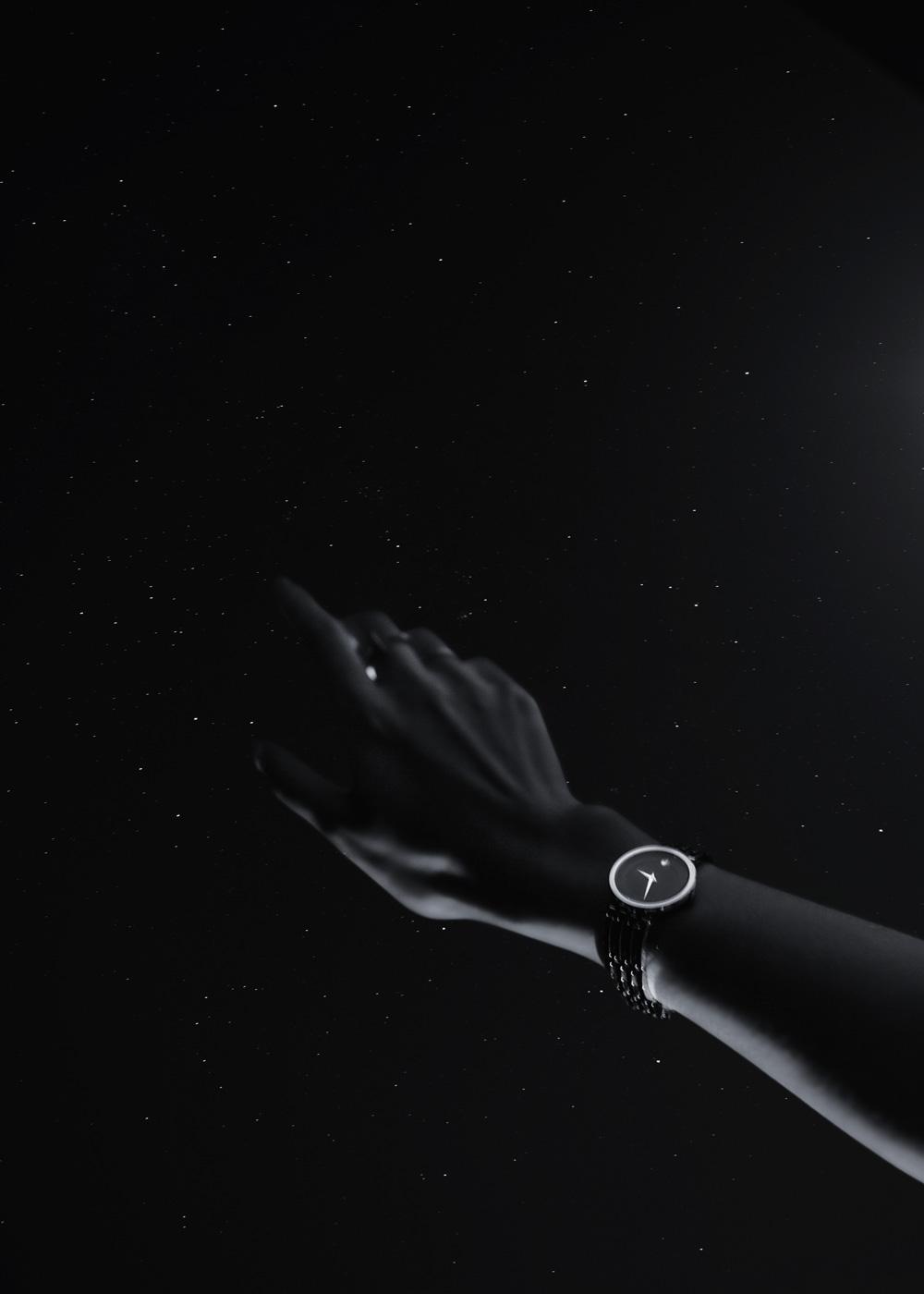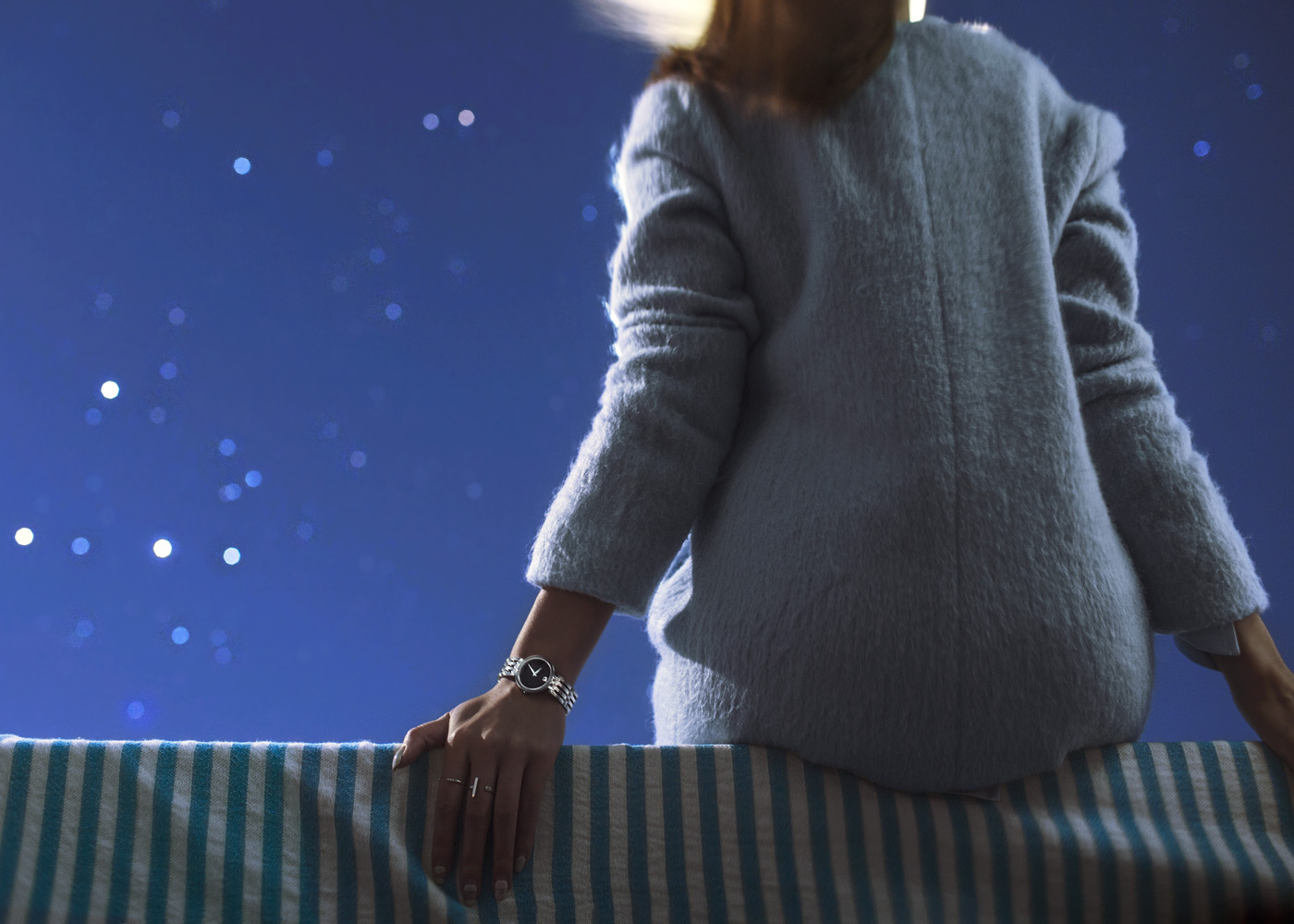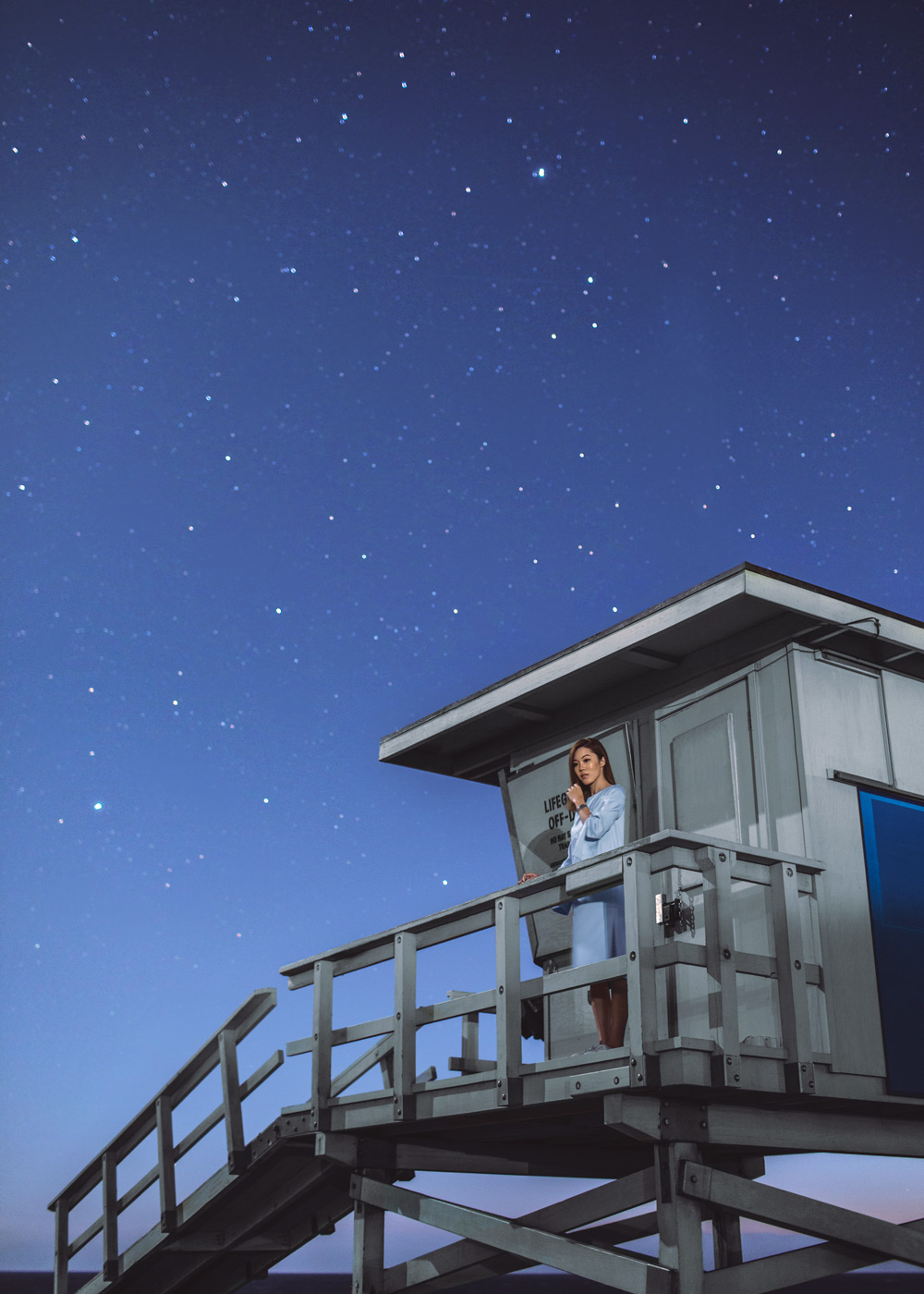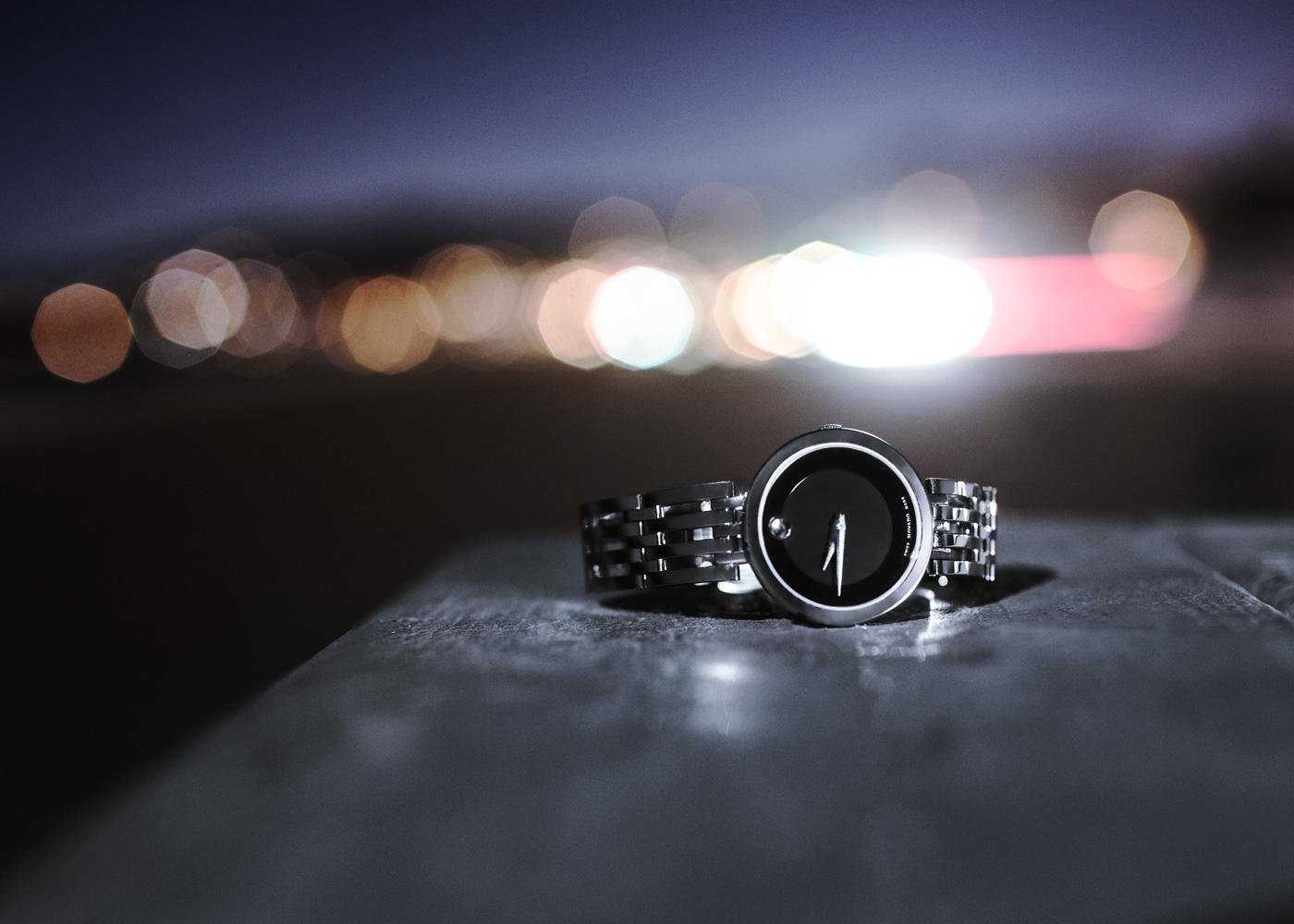 A piece so close to us, an elegant indication of minutes and moments to treasure.

This is my newest work for the Movado Esperanza Collection, to illustrate the re-launch of the original Esperanza that was introduced in the 80's, but now redesigned for a modern look. With its architecturally inspired bracelet using negative space and softly curved vertical links, it now further enhances the legendary single dot watch dial, also known as the Museum dial.

Years ago, I saw a Movado watch for the first time.The first detail I ever realized was the dot at high noon, which to me appeared like a 'full moon', surrounded by a very dark sky – aka the black dial. The simplicity spoke true elegance and sophistication, a design that is forever timeless. In life, we go through obstacles, meet many people, and gather with friends and family, which all create life-long memories. These memories are like a collection of stars that fill up our skies over time.

Time is a gift. Treasure your moments by hours, minutes and seconds.