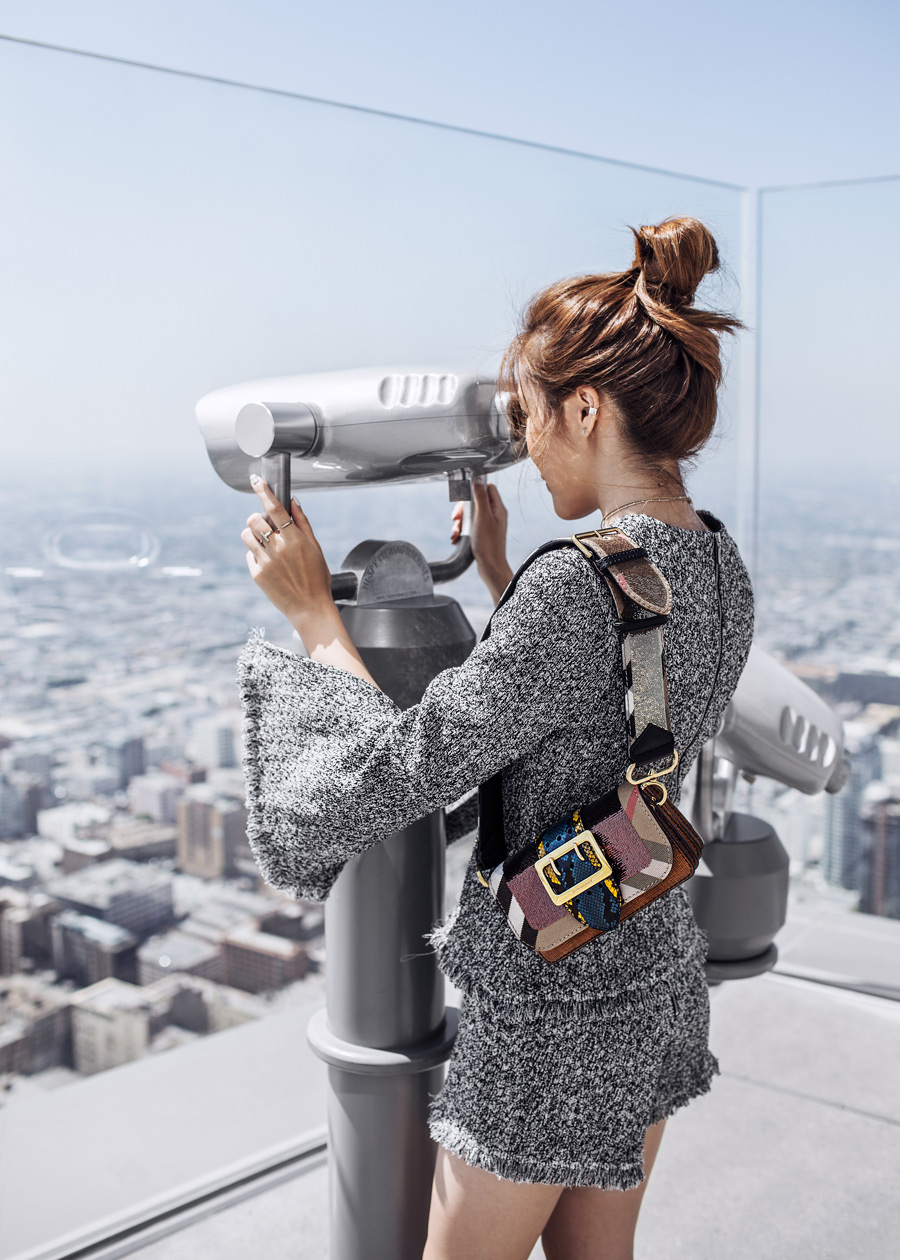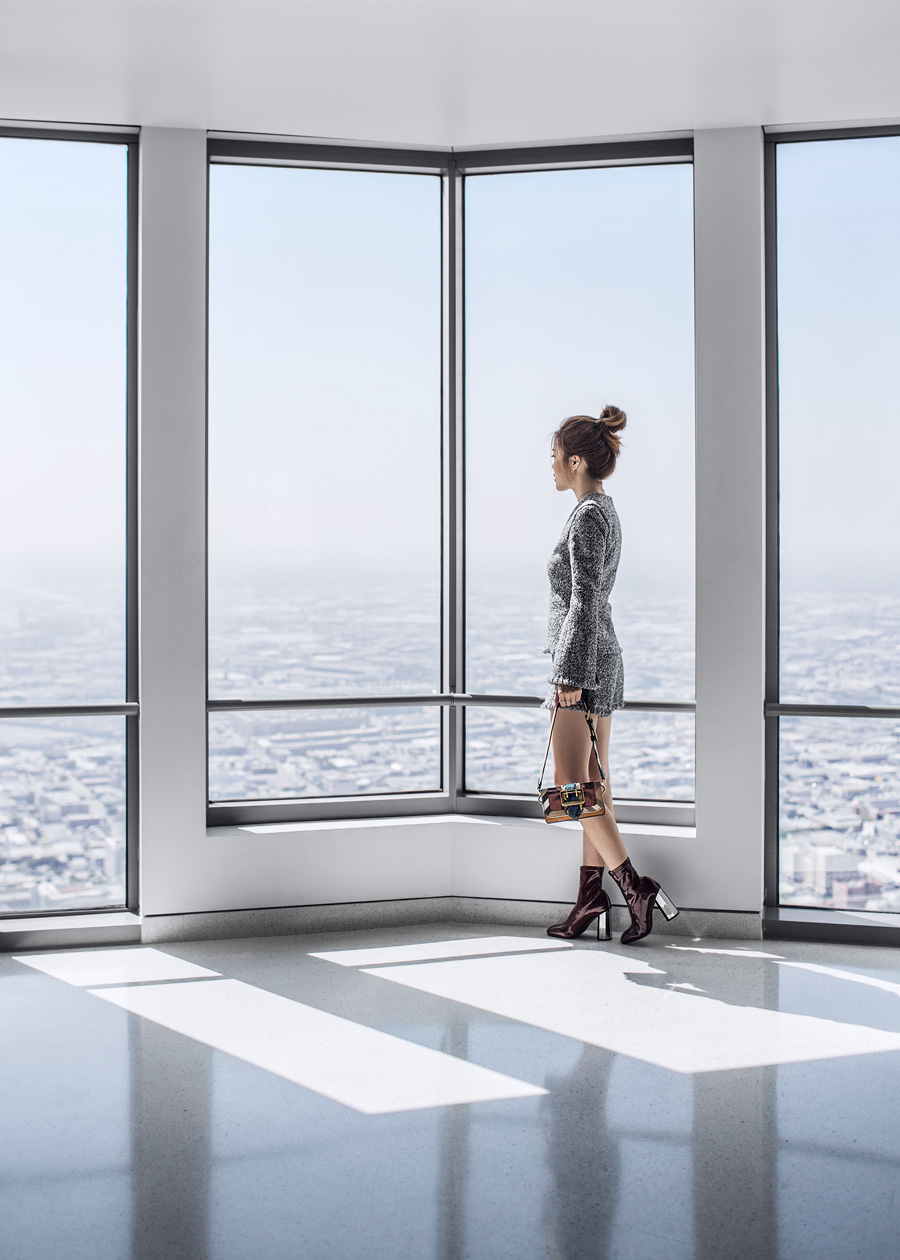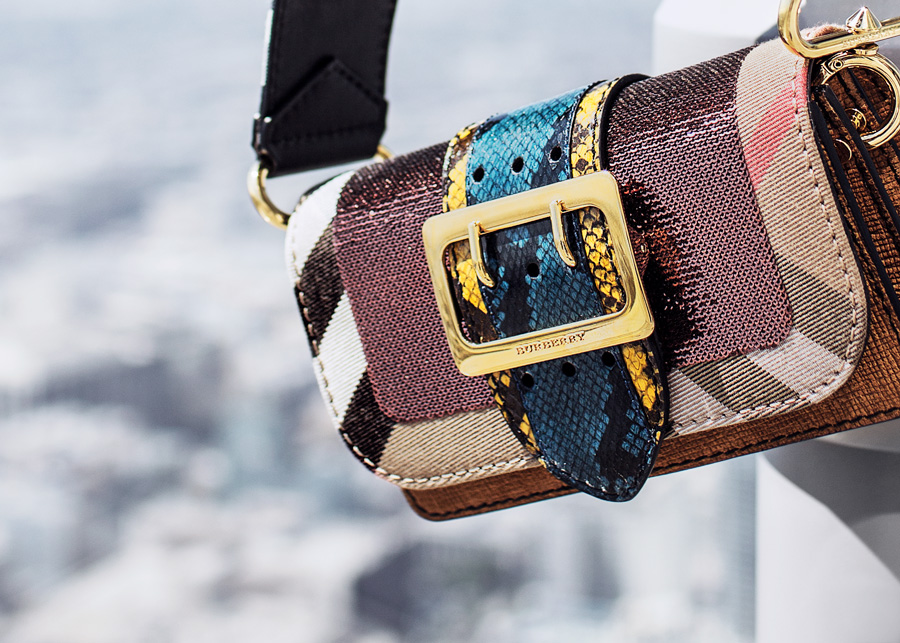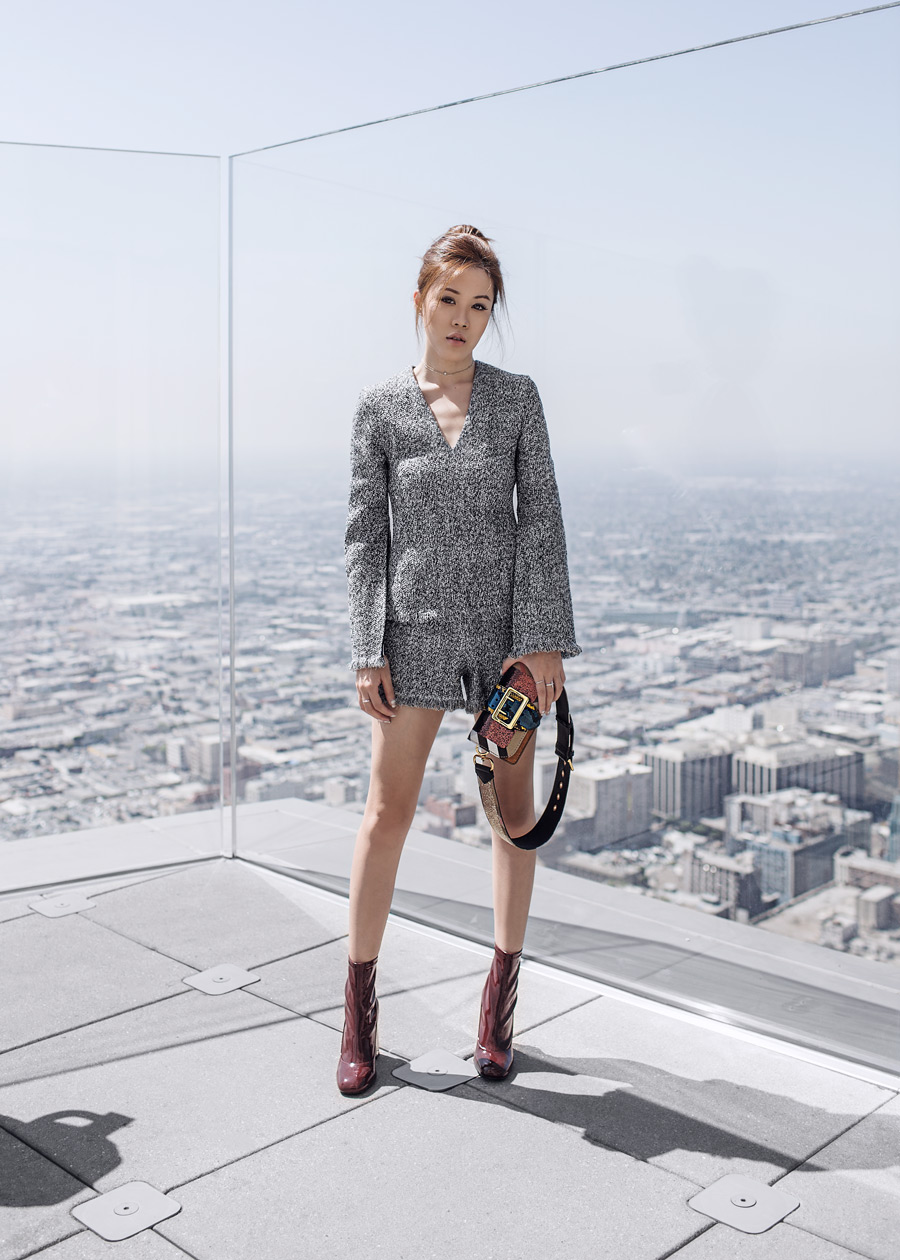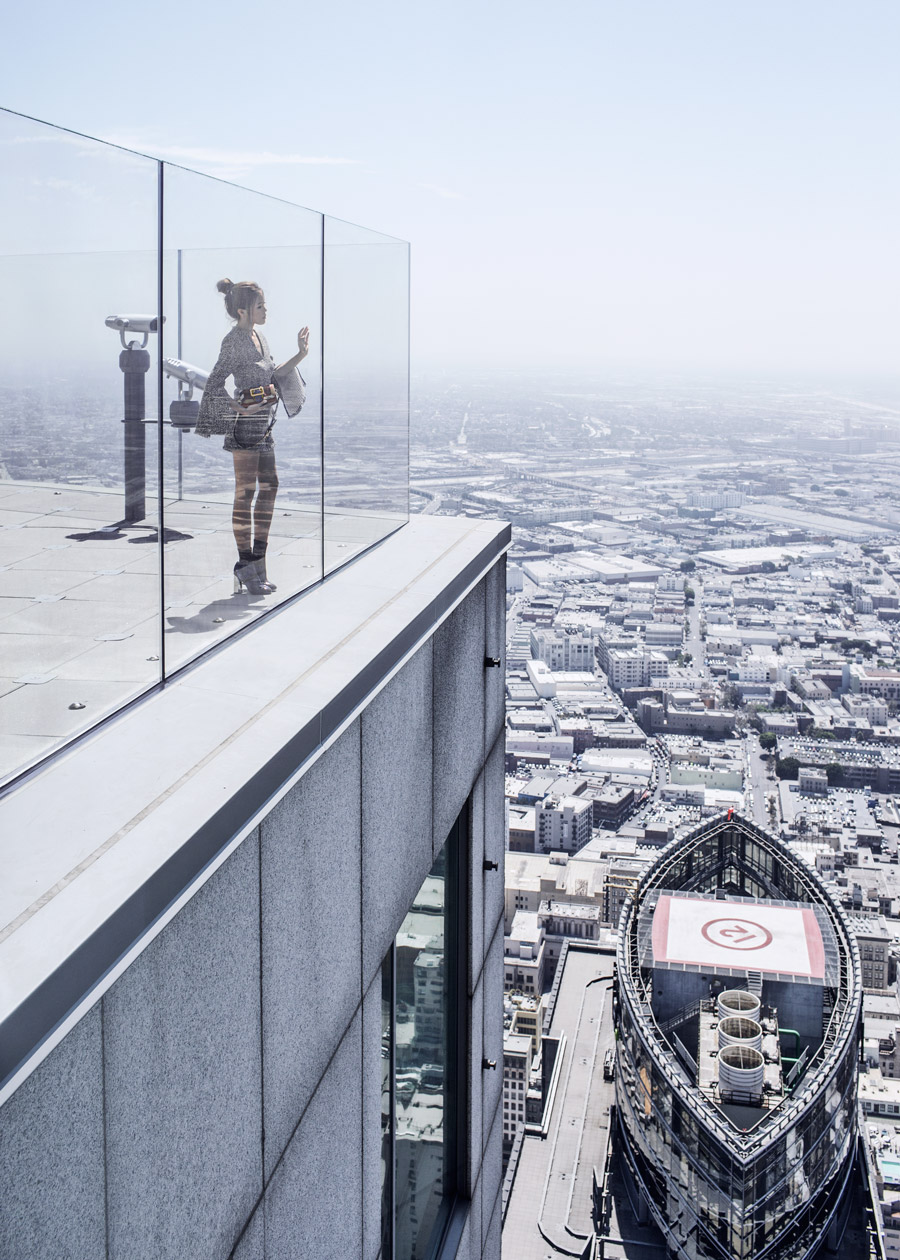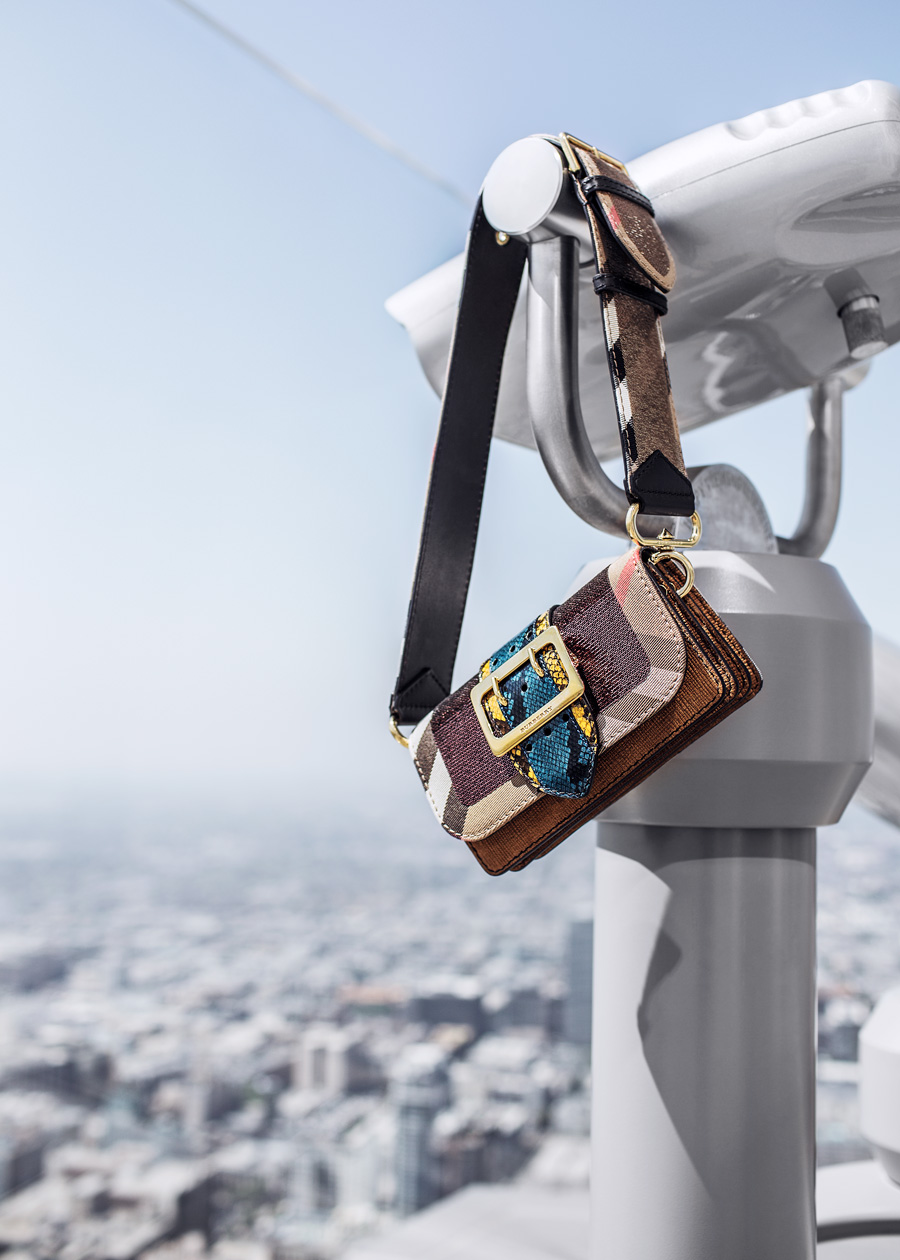 No two styles are the same. Honestly, there aren't any characteristics that can be as appealing as that. As unique as each of us are, it's the same with one of Fall's best, introducing Burberry's Patchwork bag. My perception of Burberry has always just been the trench coat and their signature check pattern. Now, gathering the two details finished with variations of leather, snakeskin, suede and leopard-print calfskin, this petite shoulder bag with an oversized buckle inspired by their iconic trench is introduced. From the runway of London Fashion Week and now available at Burberry, it's the design that amplifies outfits from days to evenings.

Living in Los Angeles consist of being always on-the-go, from morning work-out to meetings, lunches, happy hour and of course errands like grocery shopping, small bags go a long way, a lot more convenient and simply worry-free. Especially one that can be worn on the shoulders, as a crossbody, or even as a clutch for numerous occasions. More so, this particular style really has an edgy vibe in which I always lean towards, and the unique mix of meticulous detail that each bag possesses compose an effortlessly luxurious silhouette to be going around the city with.


I partnered up with Burberry on this post. All opinions are my own.