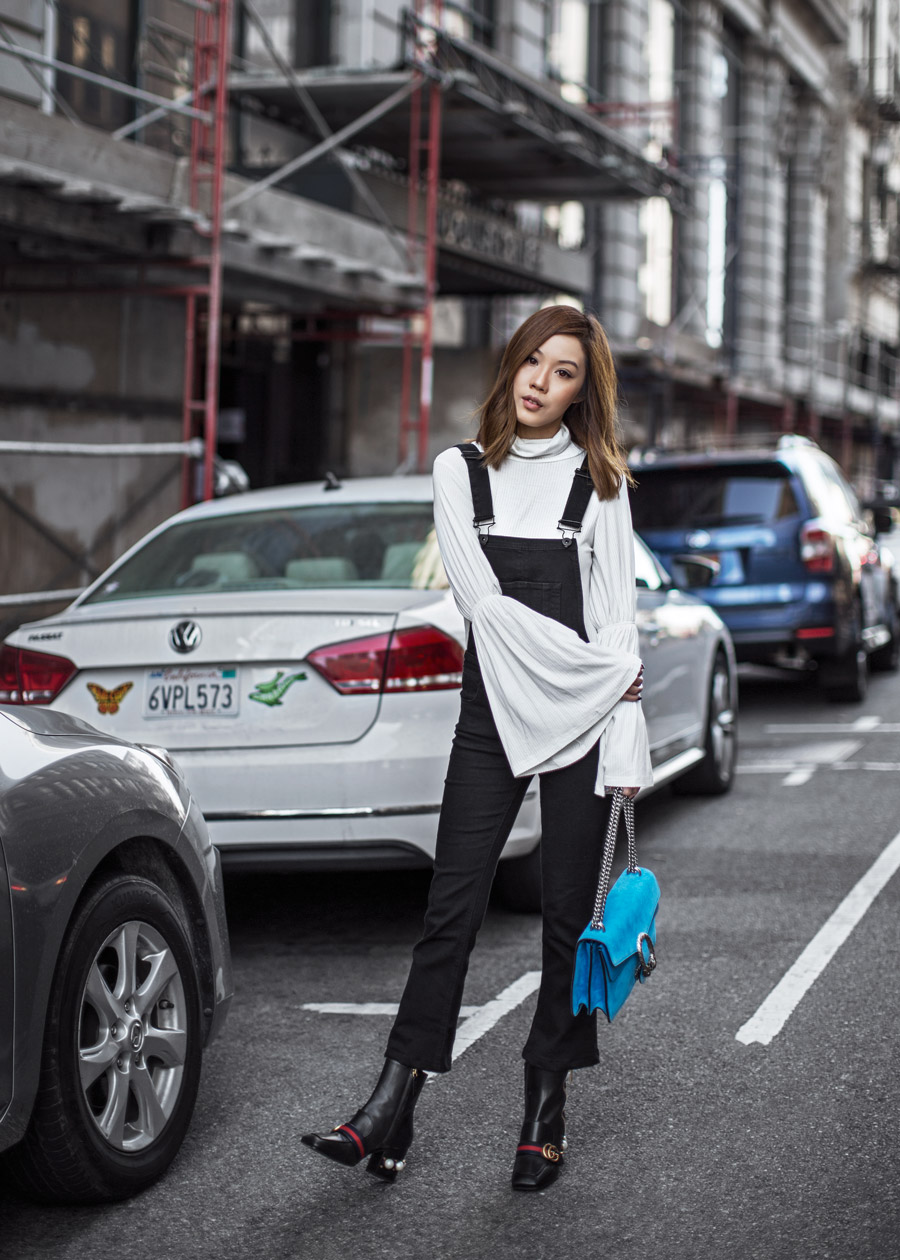 For every season, I'm always on the hunt for the ultimate staple investment piece for my wardrobe, and most of the time, it's an accessory instead of clothing. Versatility is important, but it also needs to be a piece that stands out. This Fall/Winter, I've invested in these Gucci pearl heel boots. The squared toe gives your outfit a playful look, whereas a pointed toe tends to be a bit more serious and mature. These boots make a statement, and because they're composed mainly of black leather, they go with any type of look I'm going for – whether it's a casual denim look or a dressier look for happy hour.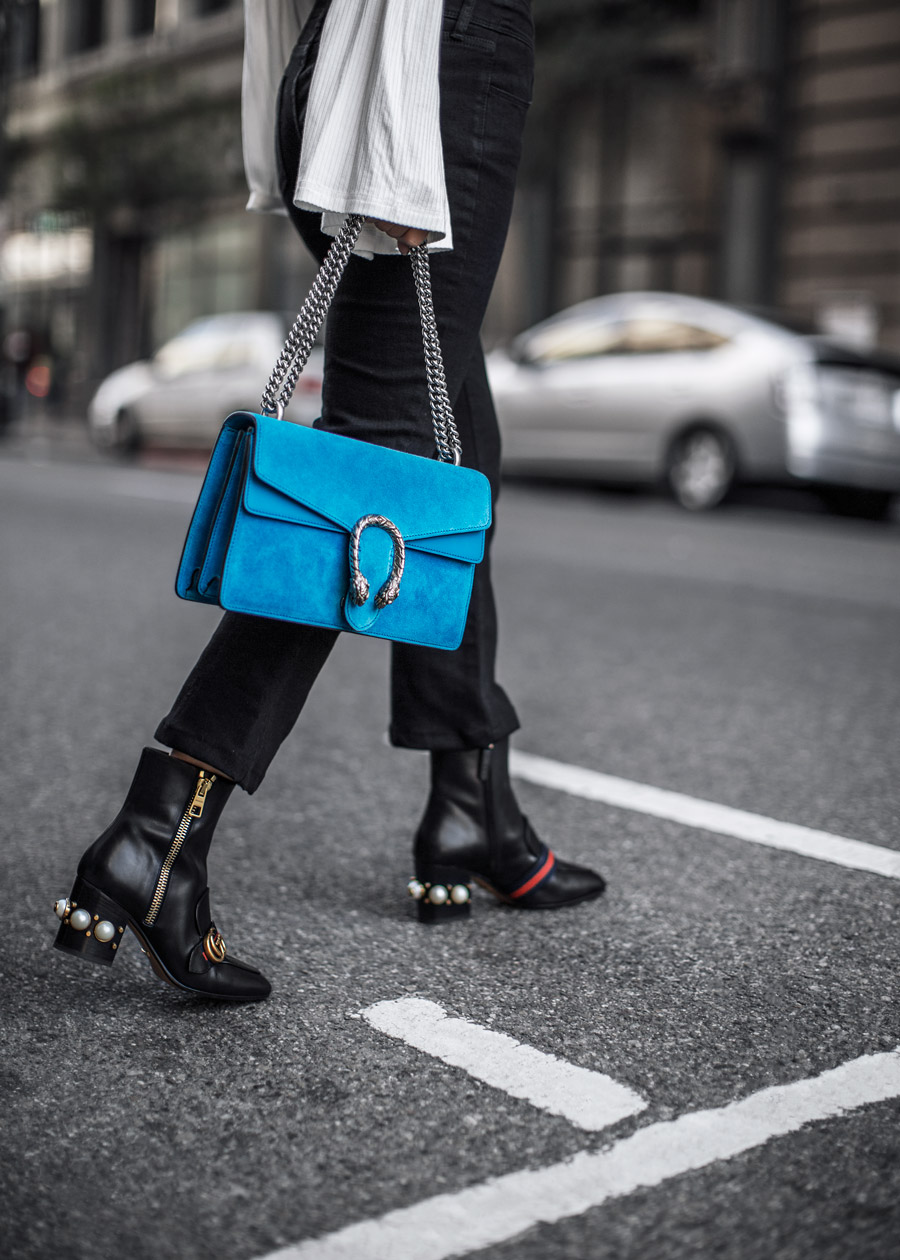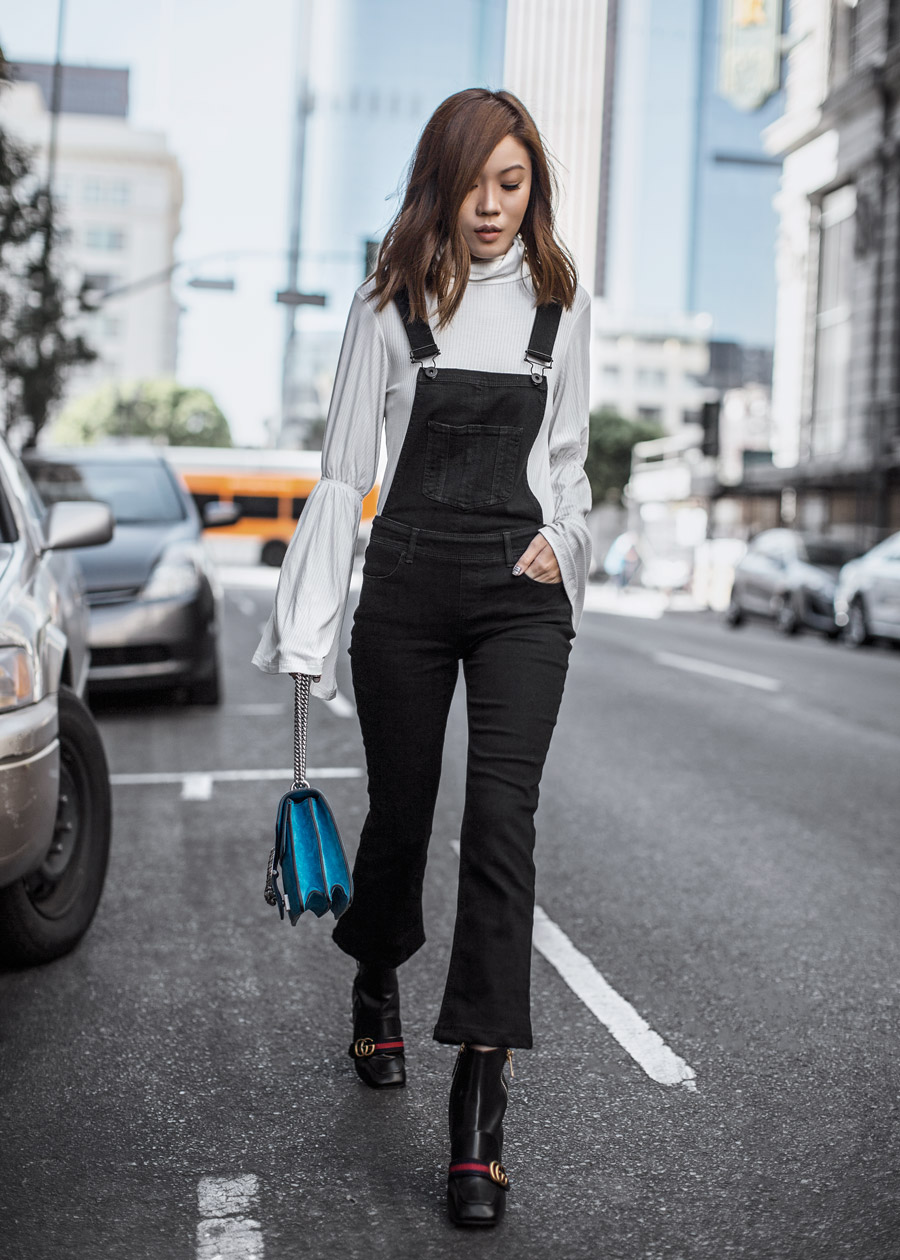 Denim overalls are mostly worn with sneakers and flats — not really groundbreaking, right? But when paired with these boots, the look has a casual-chic vibe and instantly becomes more feminine and luxe. Interesting how only one accessory can change an entire outfit.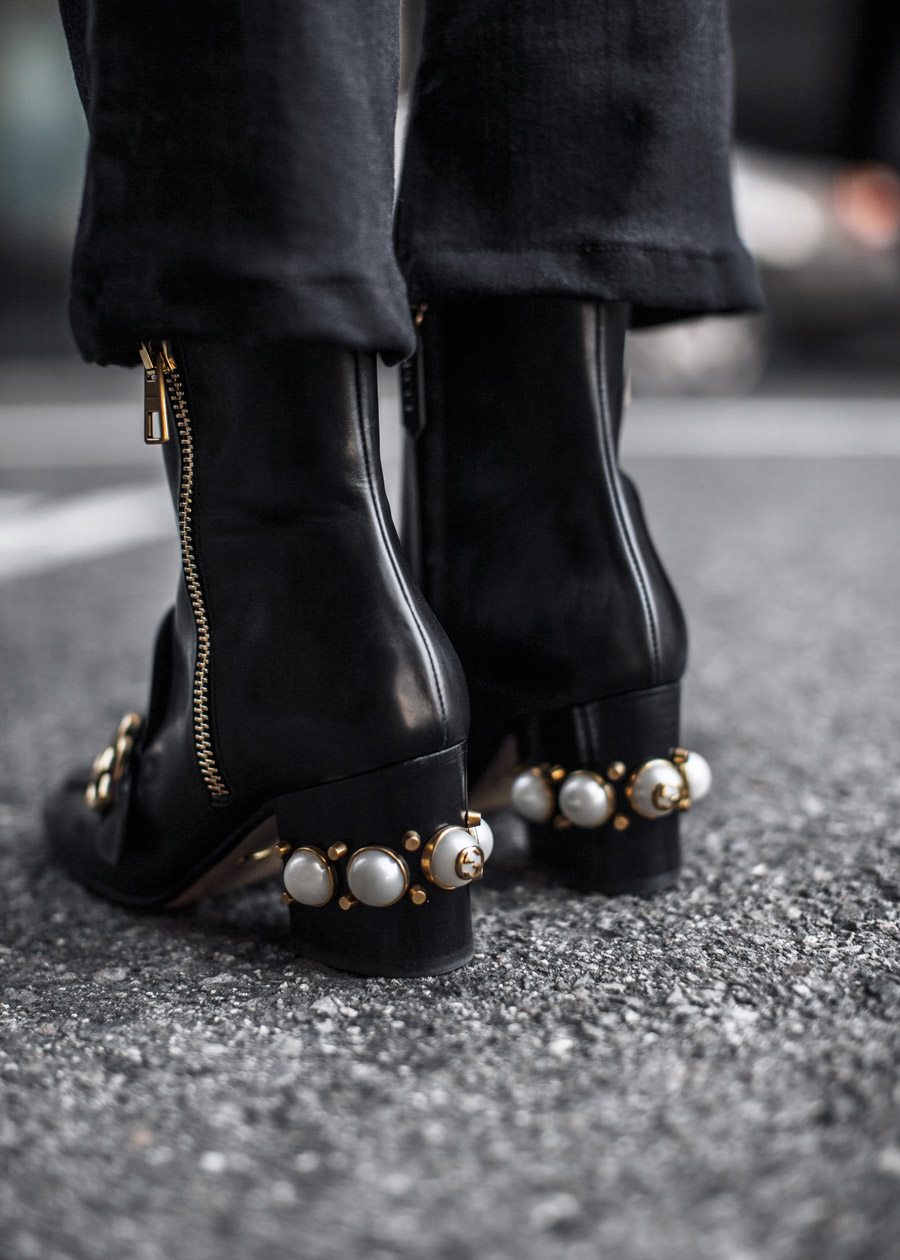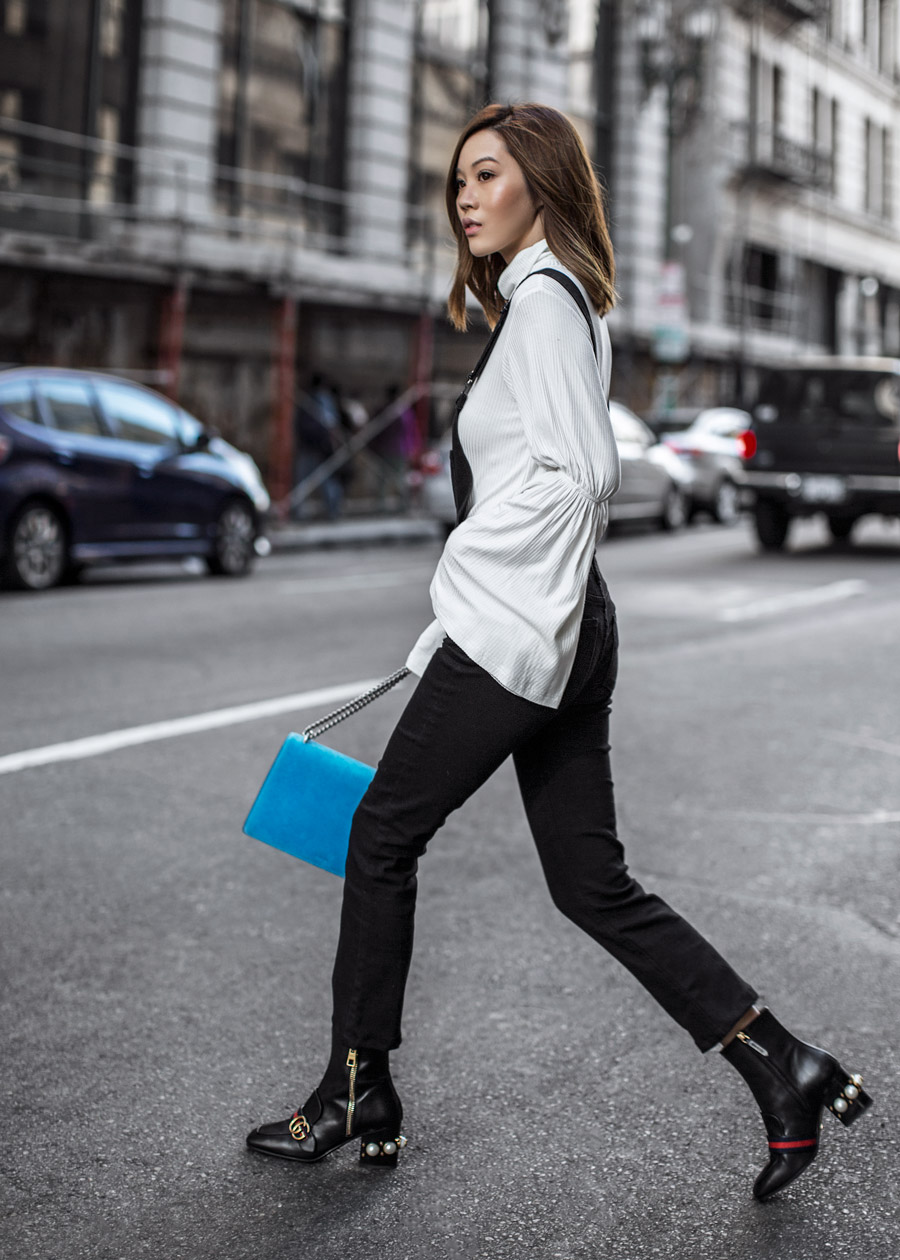 Look 1:
PAIGE Overalls (alternatives here // here in black leather)
THE FIFTH Top (also love this // this // this)
GUCCI 'Dionysus' Bag
GUCCI 'Peyton' Boot

Shop Look 1: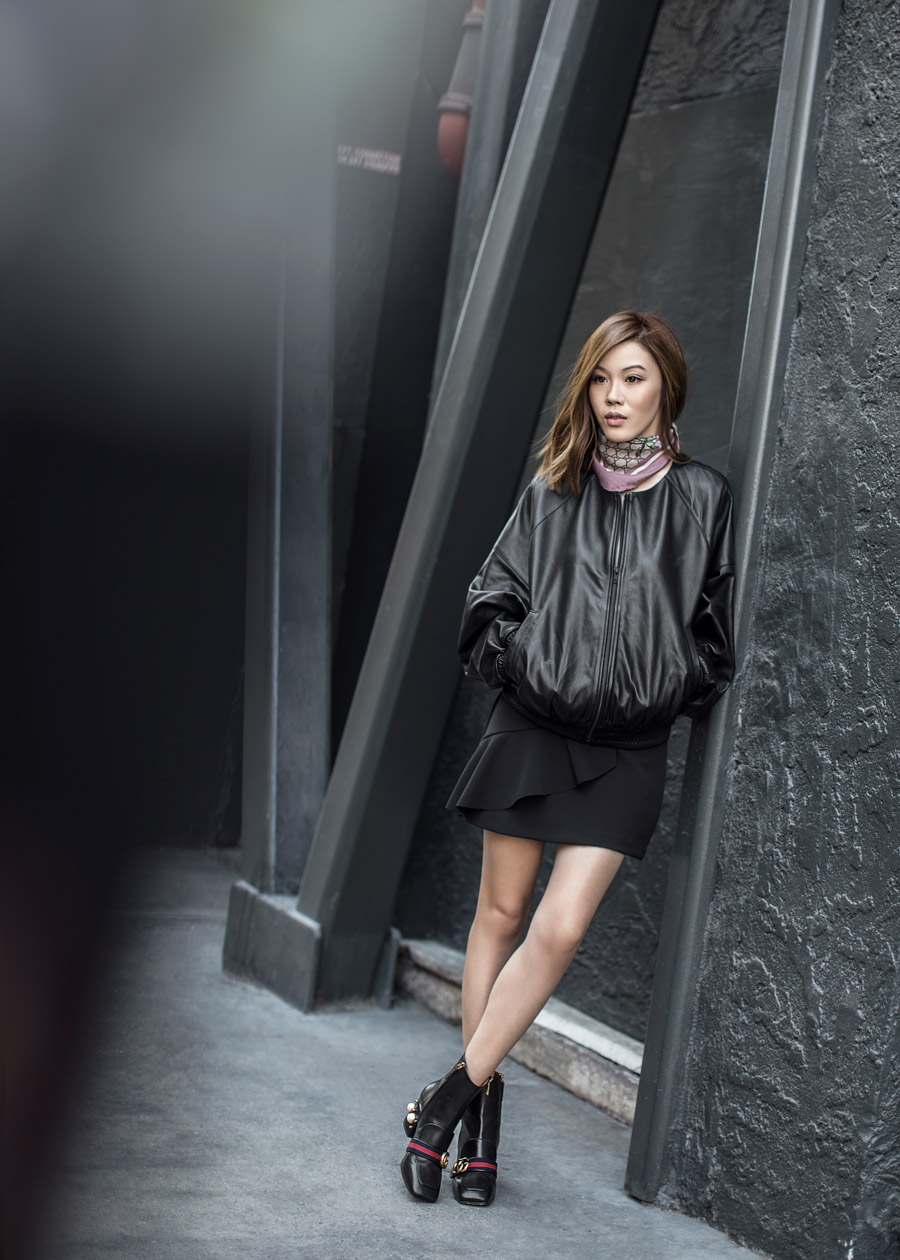 For an evening out, I'd opt for a mini skirt. I chose an oversized leather bomber to create a more masculine contrast with the short skirt length, and tied a rather feminine silk scarf to break away from having too much black on the upper body. Again, these amazing boots helped finished the entire look with a statement, and a playful vibe for a fun night ahead.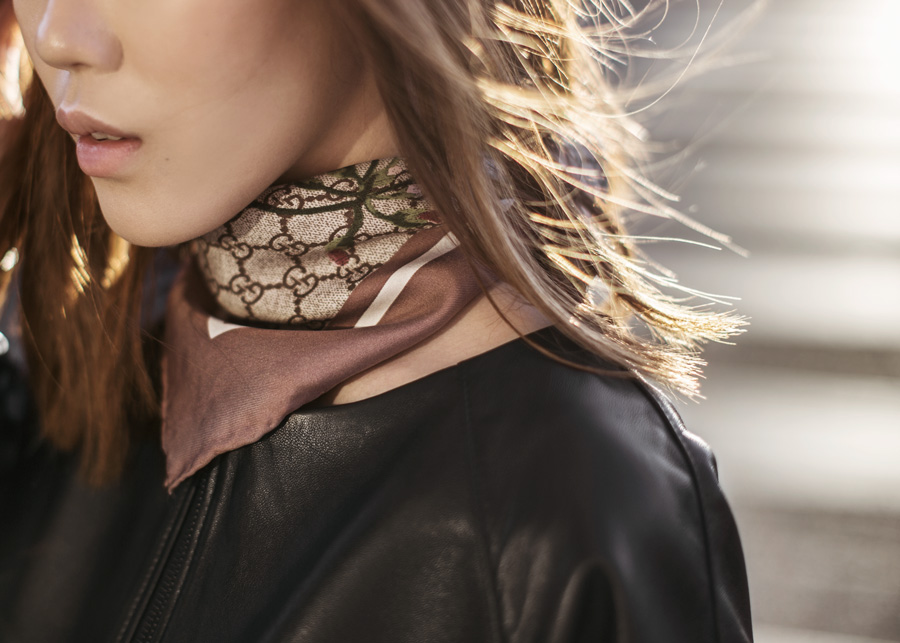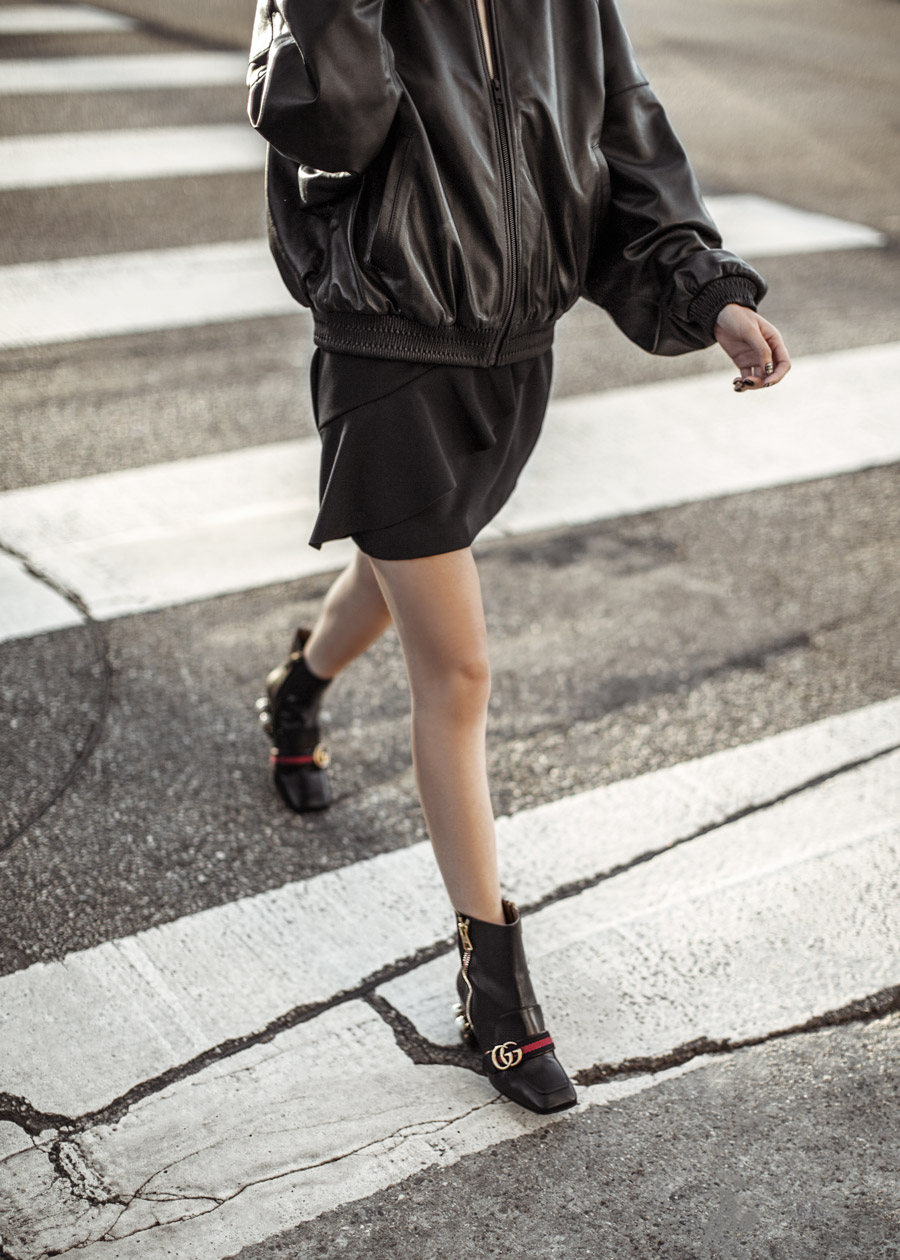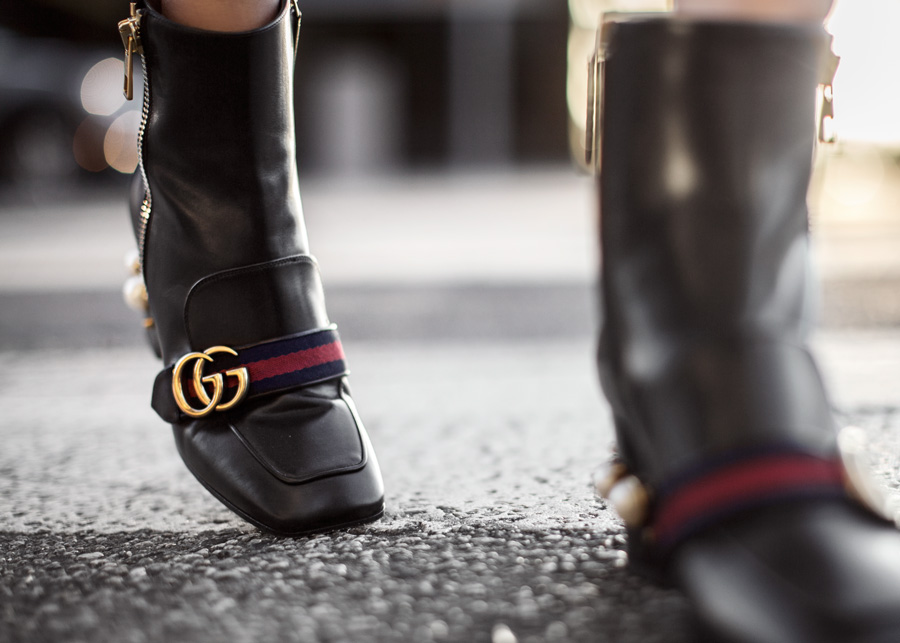 Look 2:
H&M Leather Bomber (alternatives here // here // here)
ZARA Skirt
GUCCI Silk Scarf
GUCCI 'Peyton' Boot

Shop Look 1:




You guys can also see this full post on Simon Said – here.