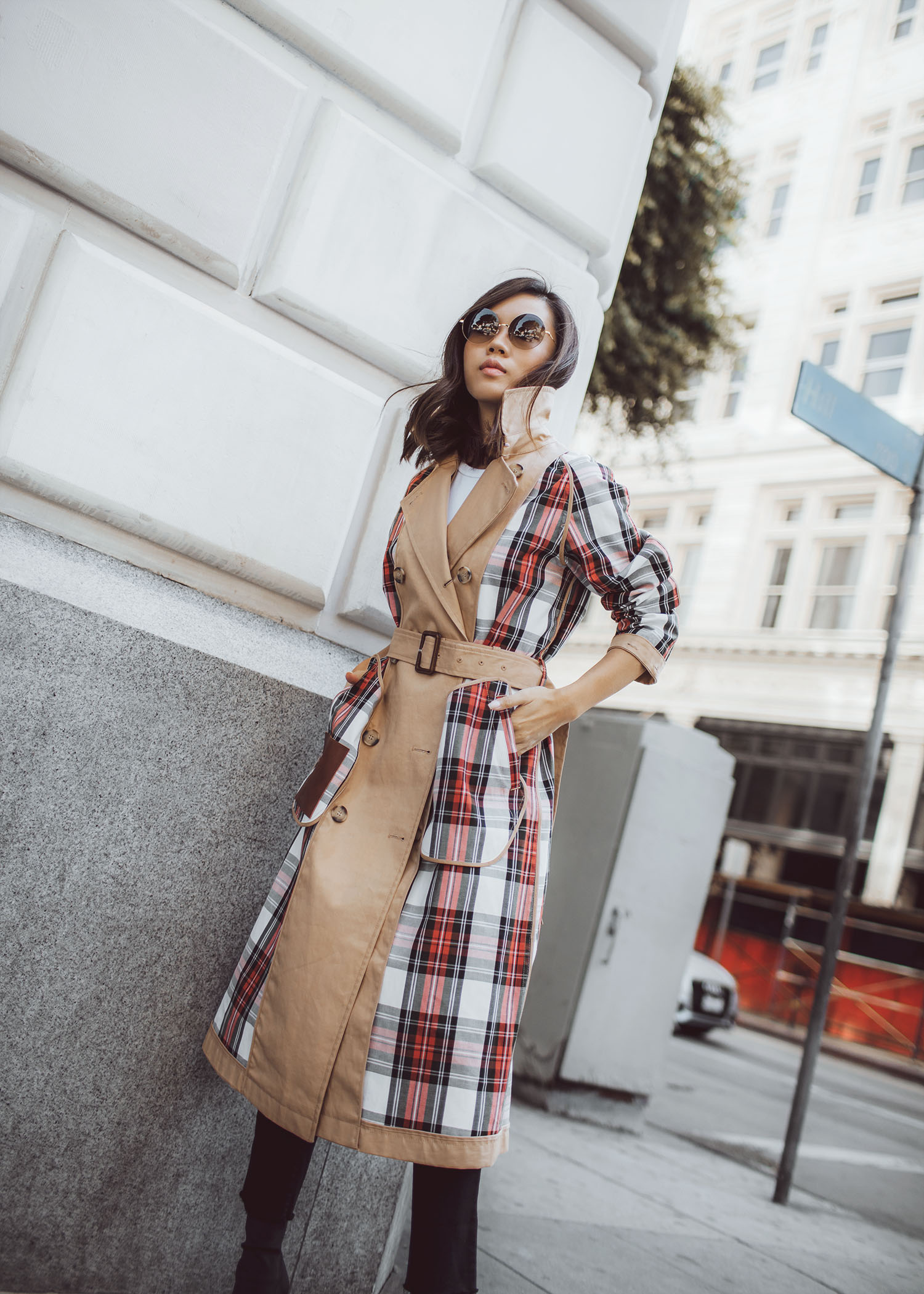 Hello everyone! It's been a big week for me, and I don't know if you guys can tell or not, but I like being busy! Most days I'm shooting or editing photos, tending to my new clothing line, or creating content for you and my Instagram. It can be kind of hard for me to turn off my brain at night. Which is why my nightly routine has become almost sacred.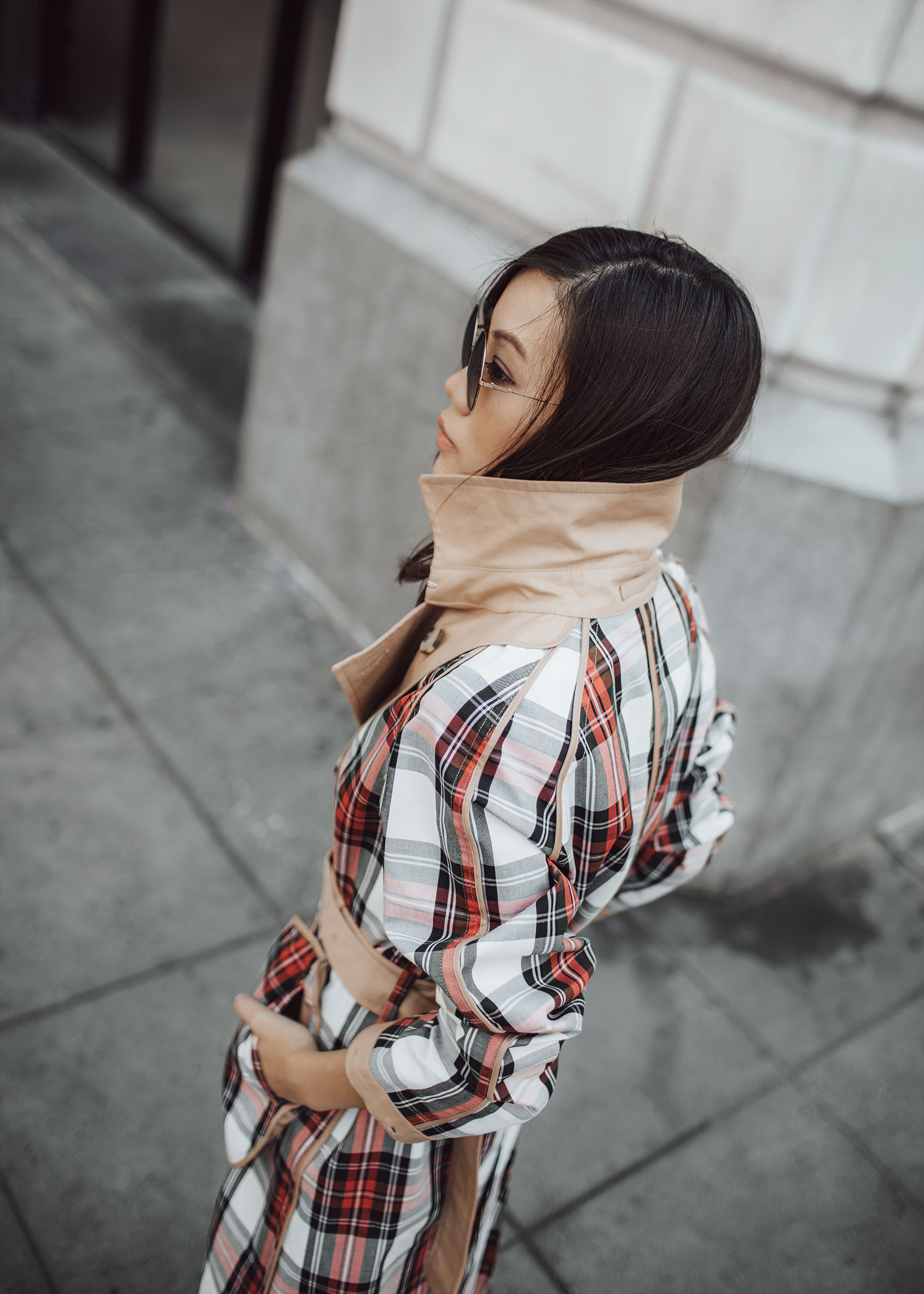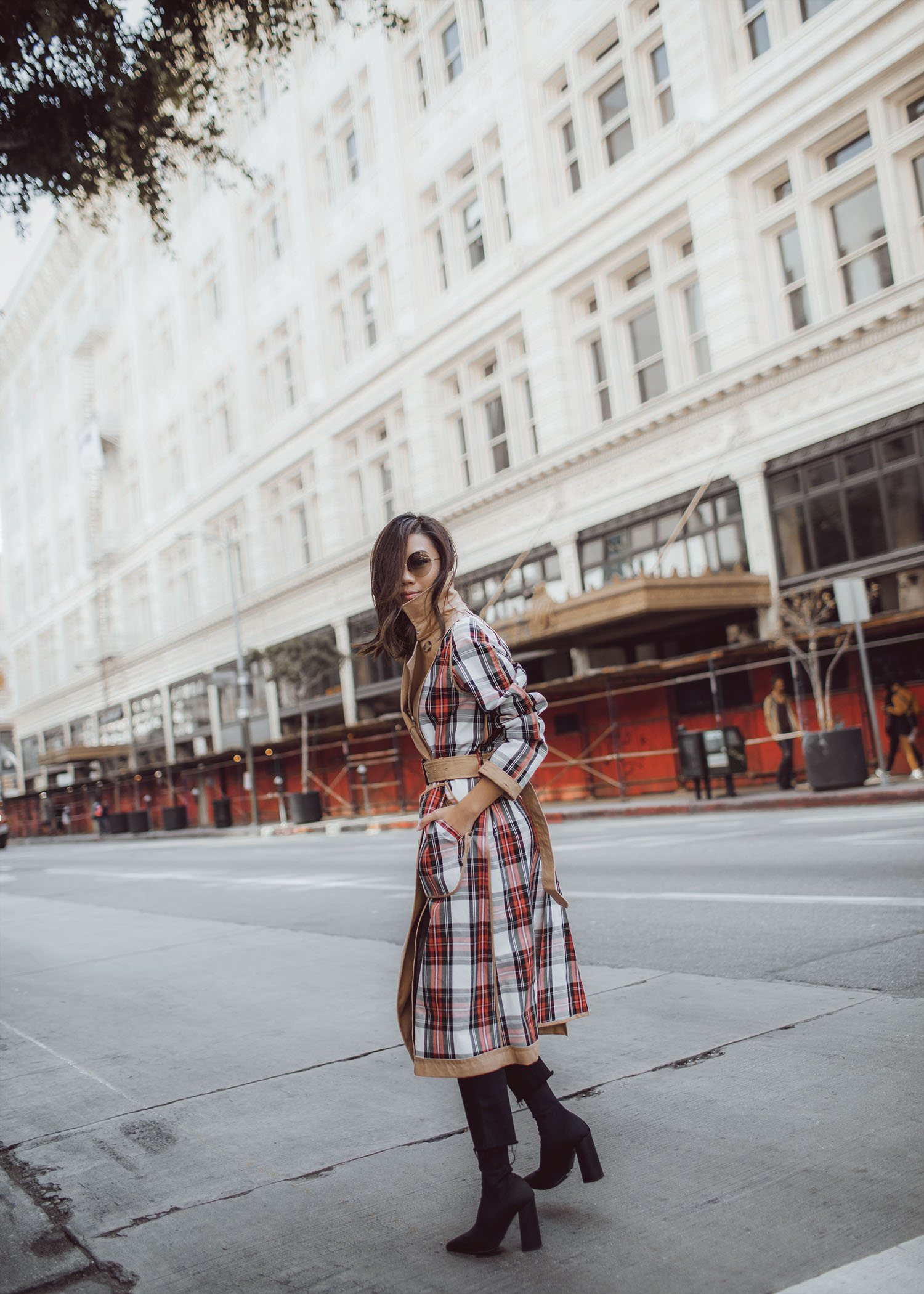 I have a whole system of washing my face and going for a run after a long day. Getting in a workout helps me unwind, and I always wash my face beforehand so my pores don't get clogged up with dirt, oil, and old makeup. It's already hard enough motivating myself to work out, but a bad cleanser can make it even more difficult. Liquid cleansers can be a pain to pack when I'm traveling, exfoliating scrubs aren't great for everyday use, and cleansing wipes either dry up too soon or leak at the worst possible times. So I figured I'd try something new. Instead of going for the obvious cleansing wipe or face wash, I went with a Kleenex® Facial Cleansing Daily Cleansing Cushion.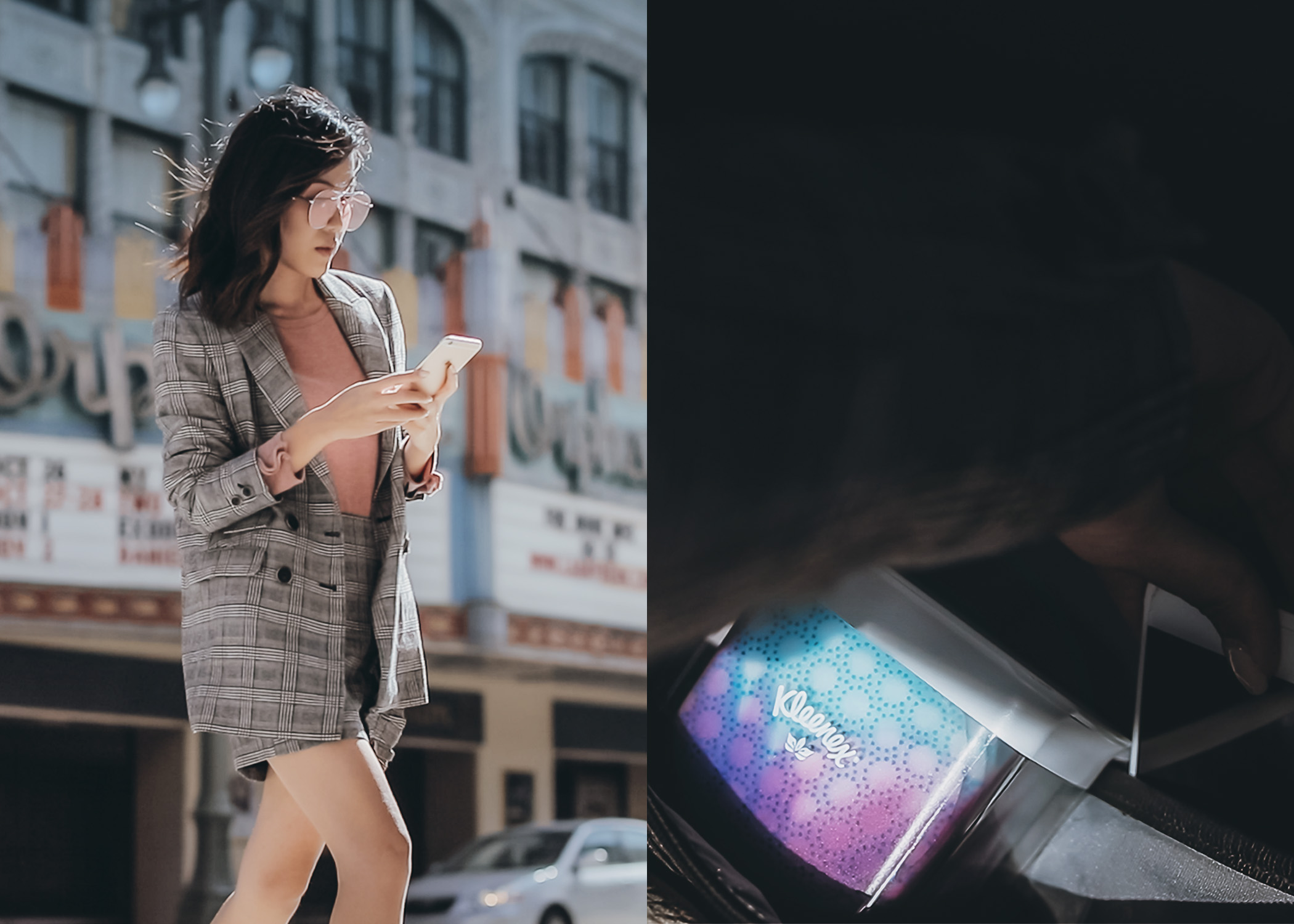 Kleenex® Facial Cleansing sent these to me so I could write about them here on the blog. I didn't know what to expect, but the first thing I noticed is that the cushions come *dry.* They're made with this smooth, pillowy fabric. And to use them, all I have to do is add water. Then these little blue dots loosen up any trapped dirt or makeup and the textured cushions cleanse and moisturize at the same time. It feels like a mini-massage on my face. Bonus points.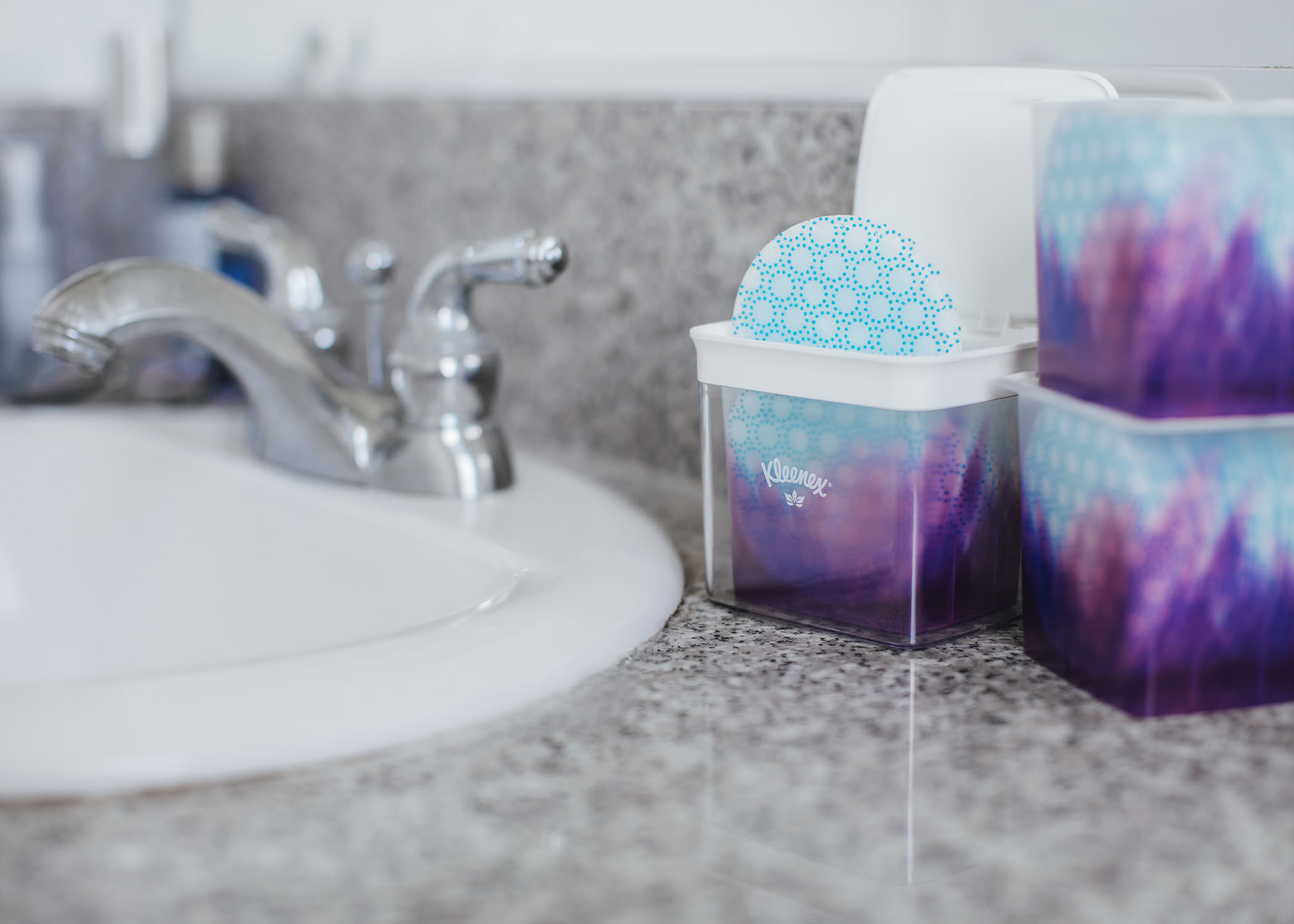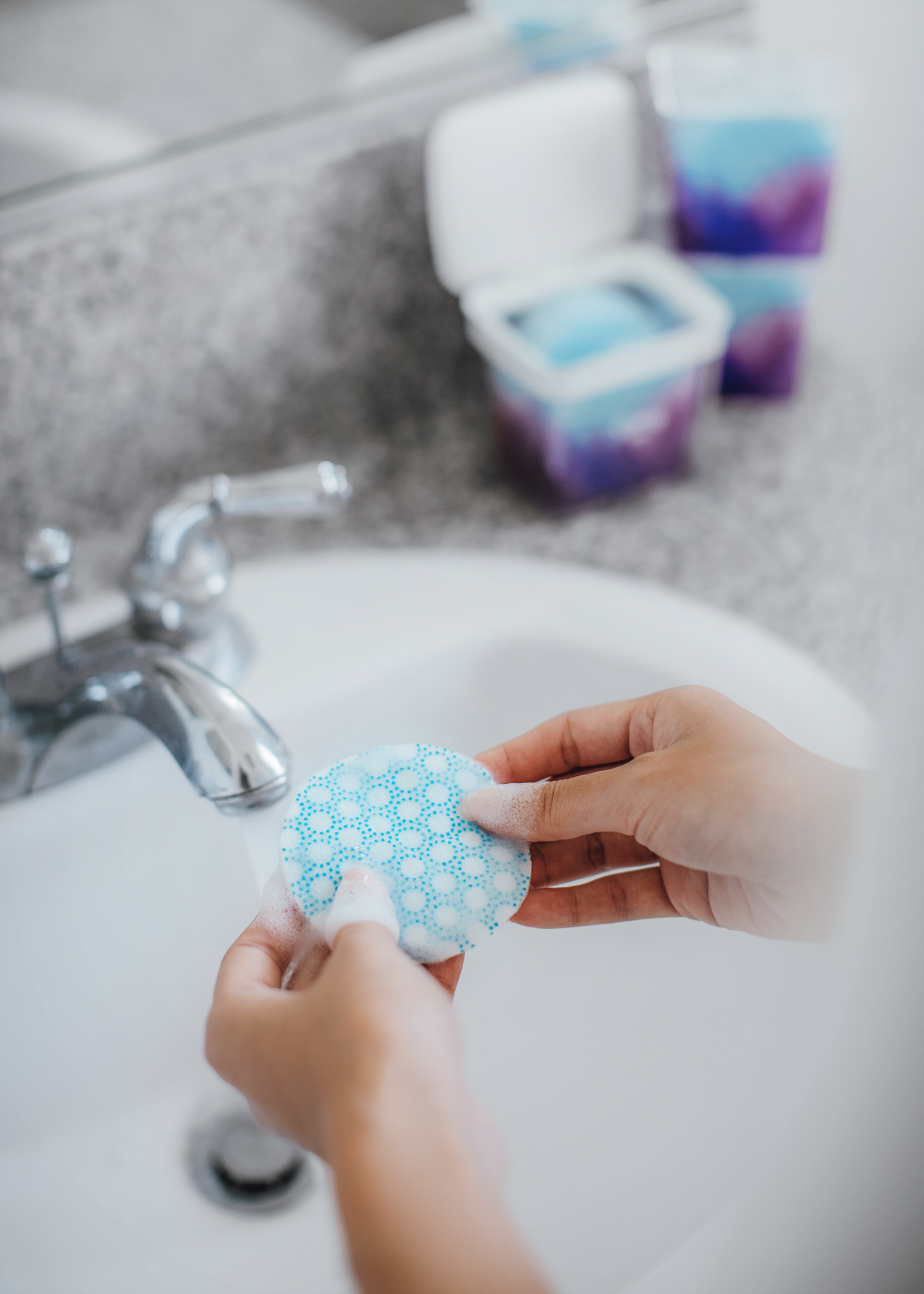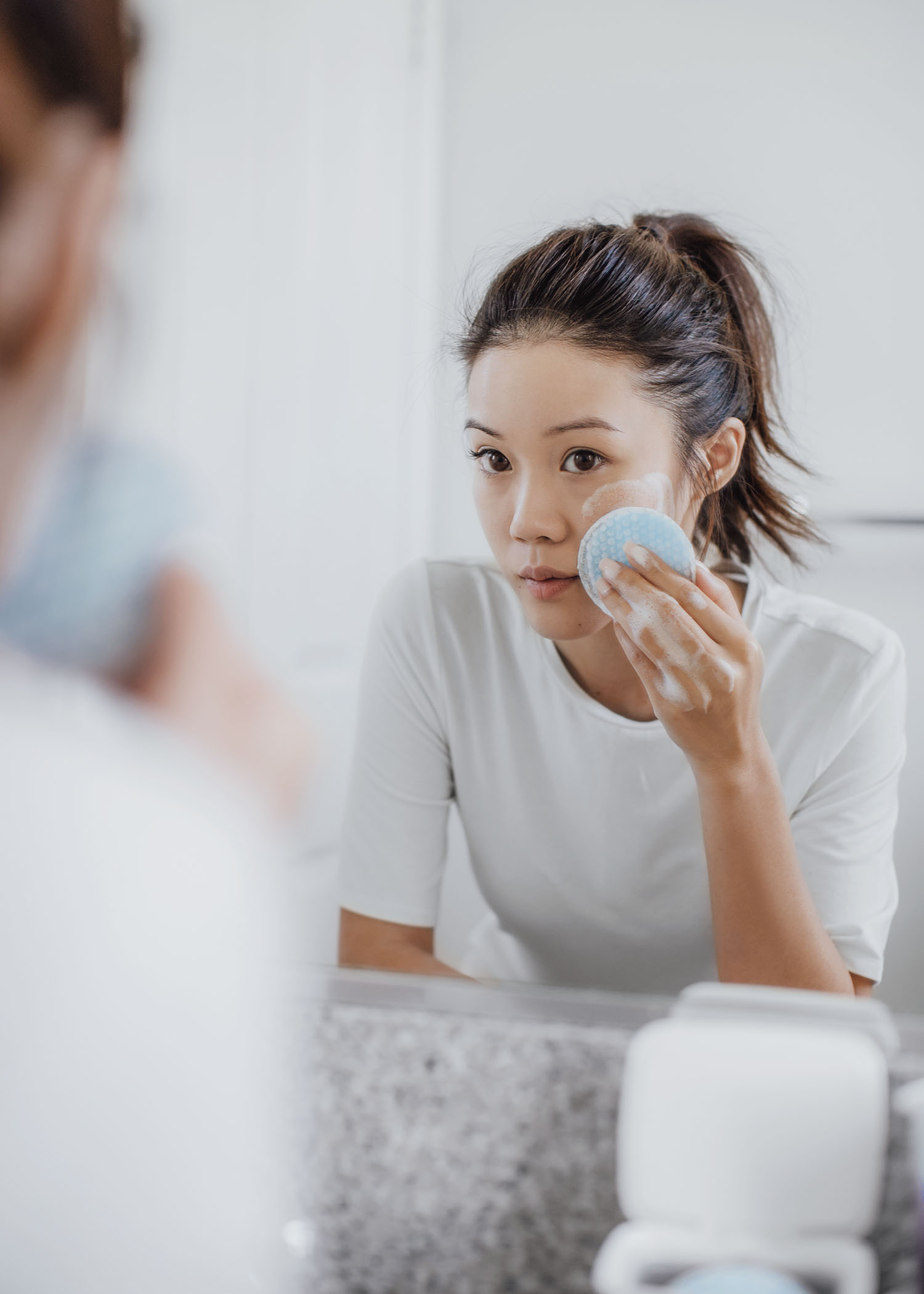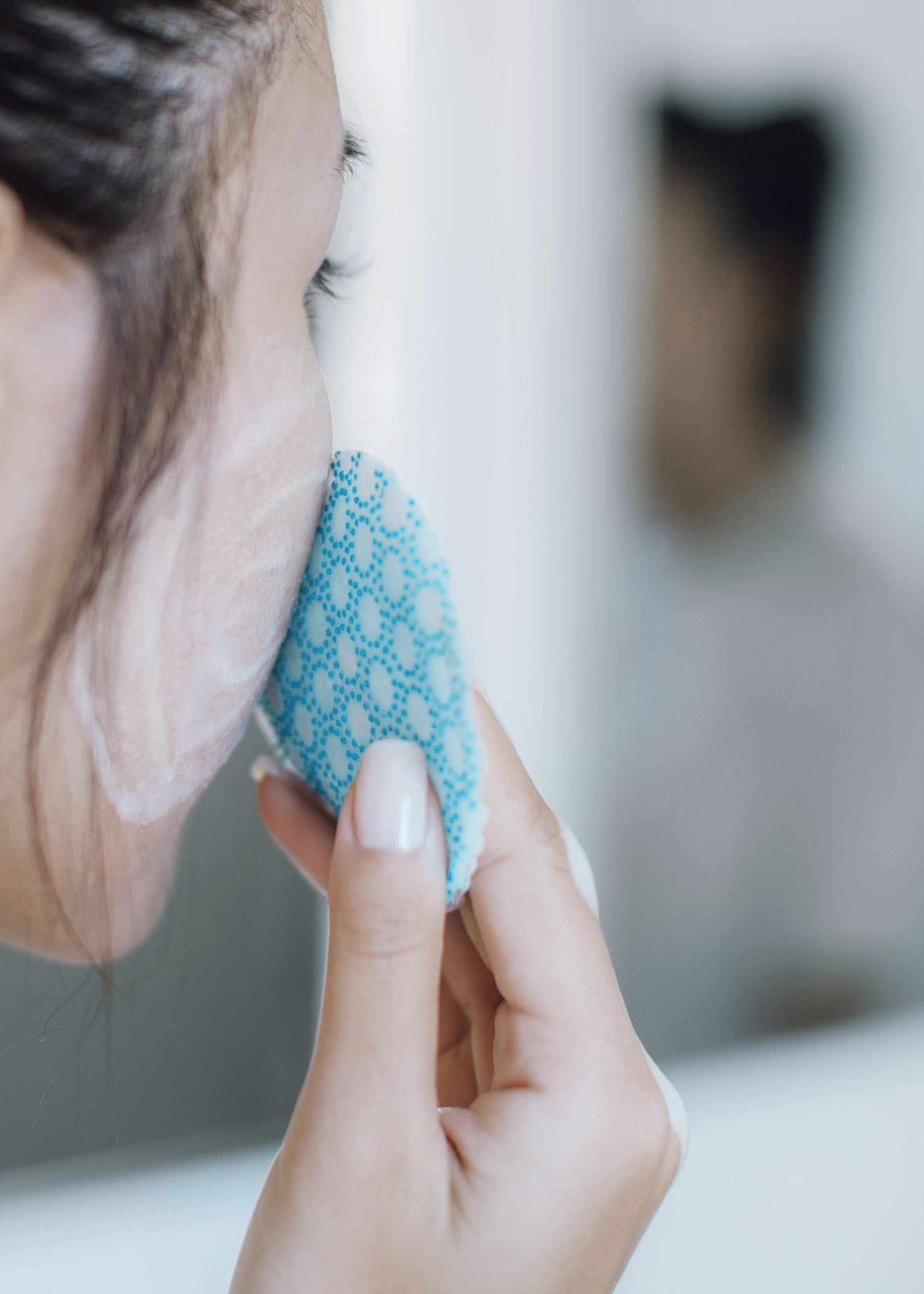 So now, whether I'm traveling or at home, I really have no excuse *not* to wash my face before going for a run (or any other time). Storing, packing, and using these cushions that stay dry until I need them makes the whole process as easy as possible. Which is a good thing, because I sleep a lot better knowing I've taken care of my body and my skin!
This post is sponsored by Kleenex® Facial Cleansing, but all opinions are my own.