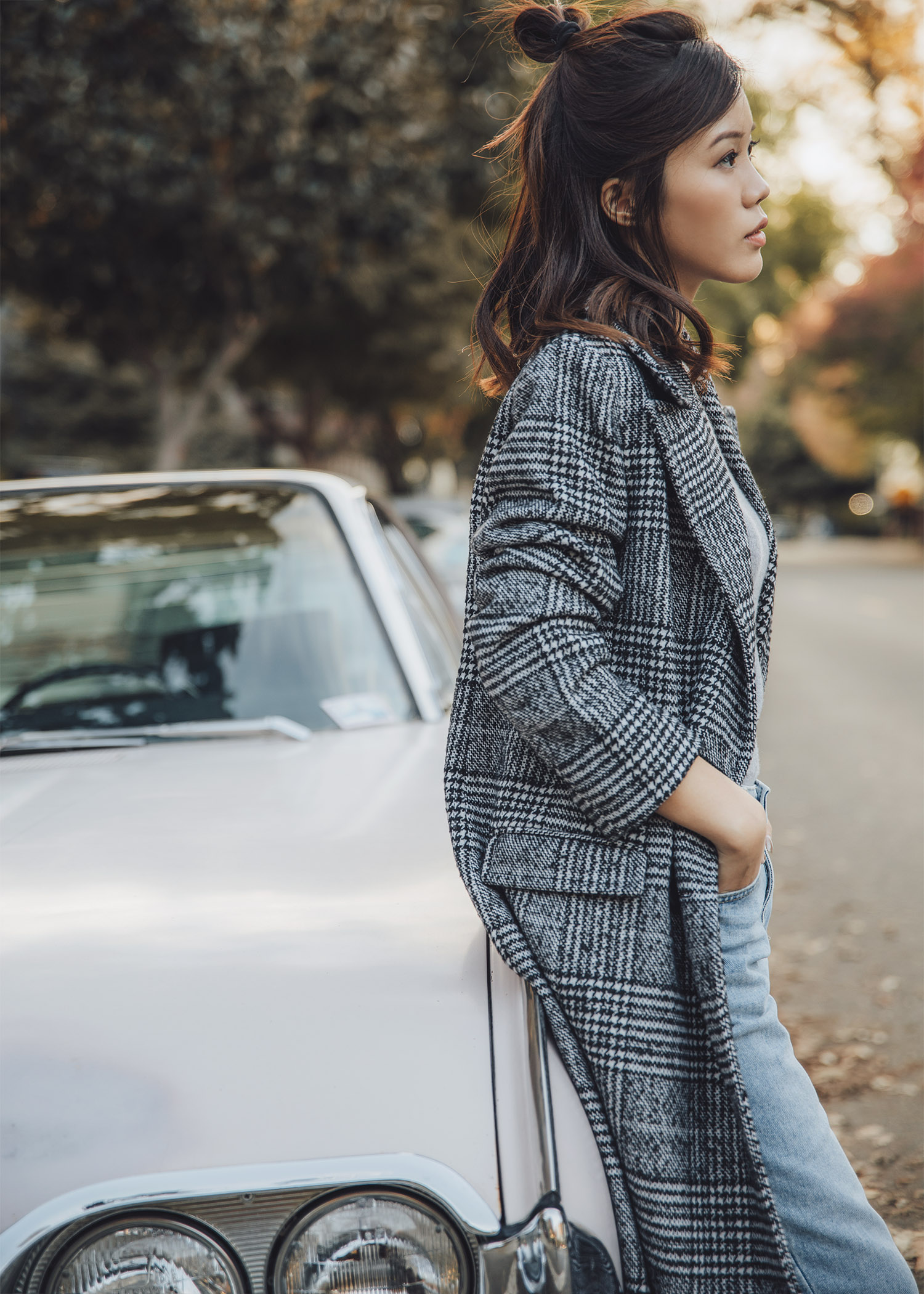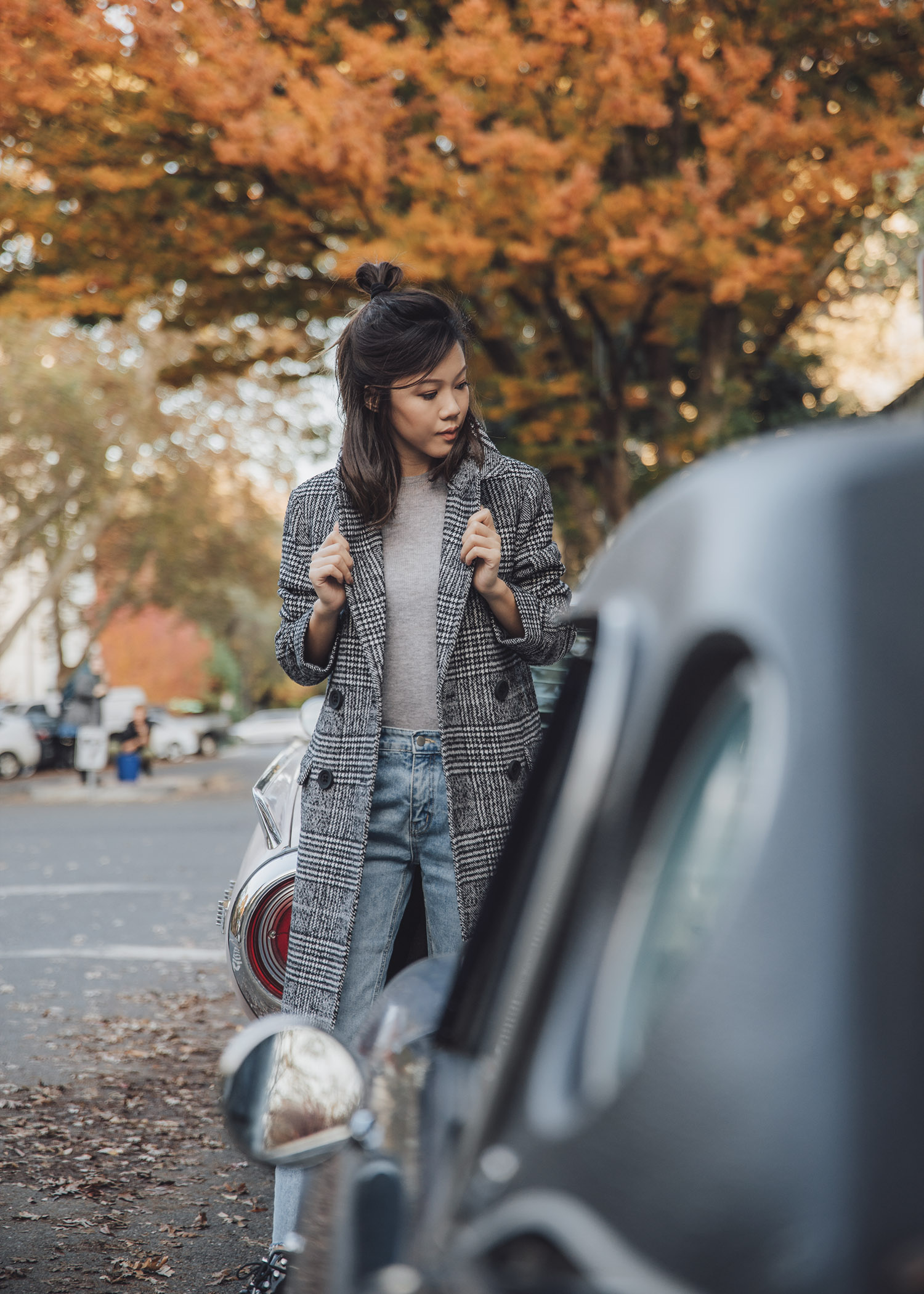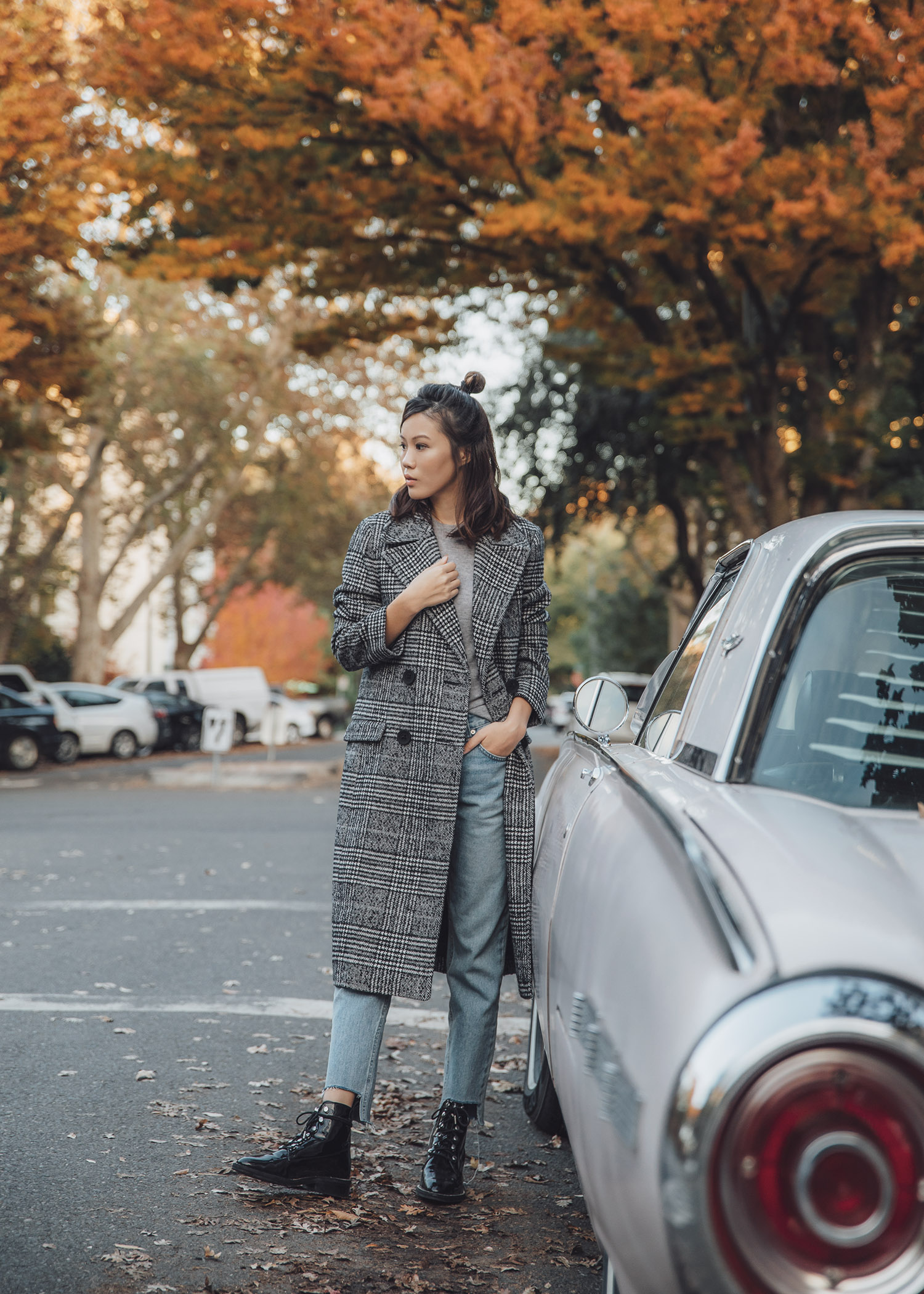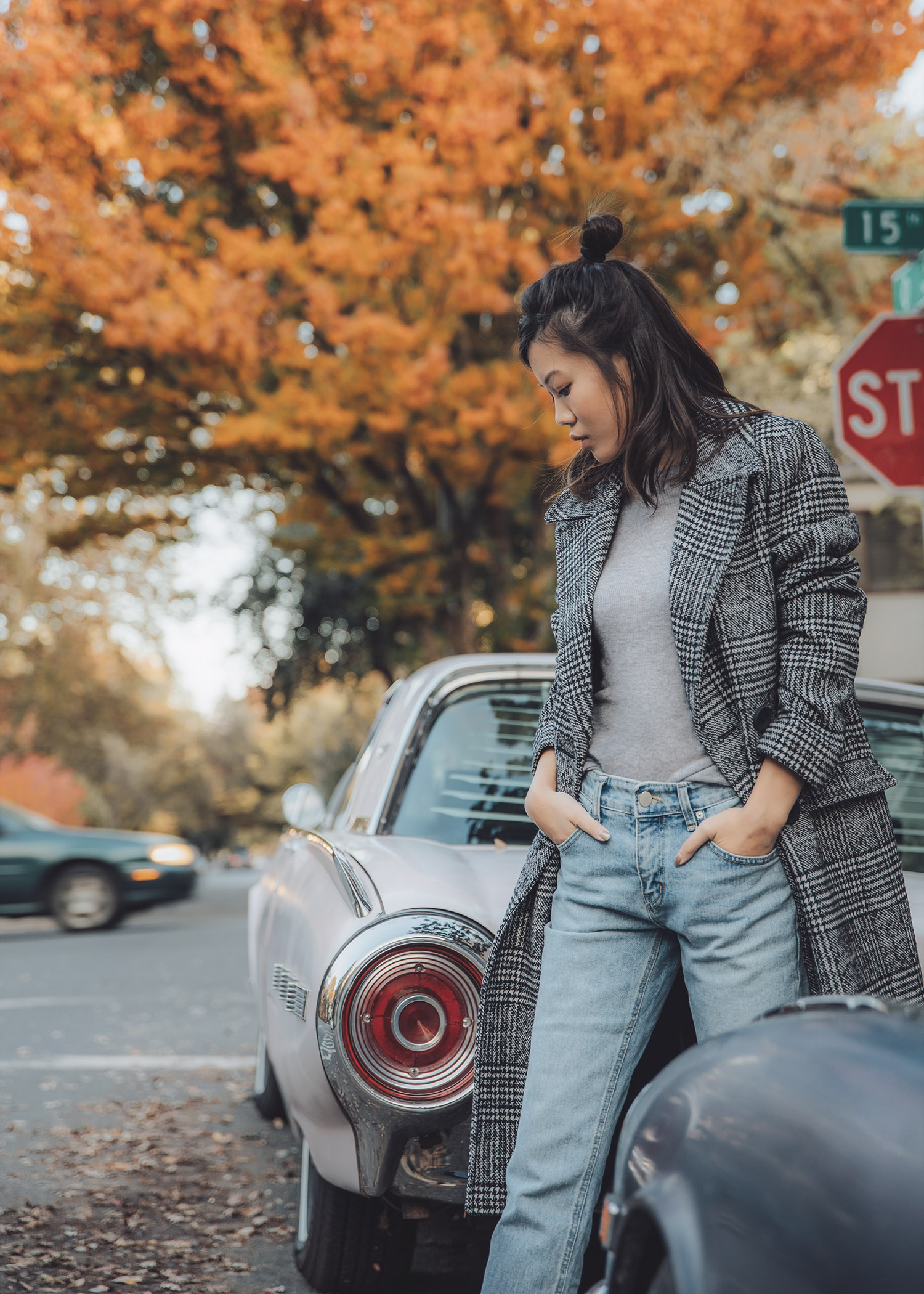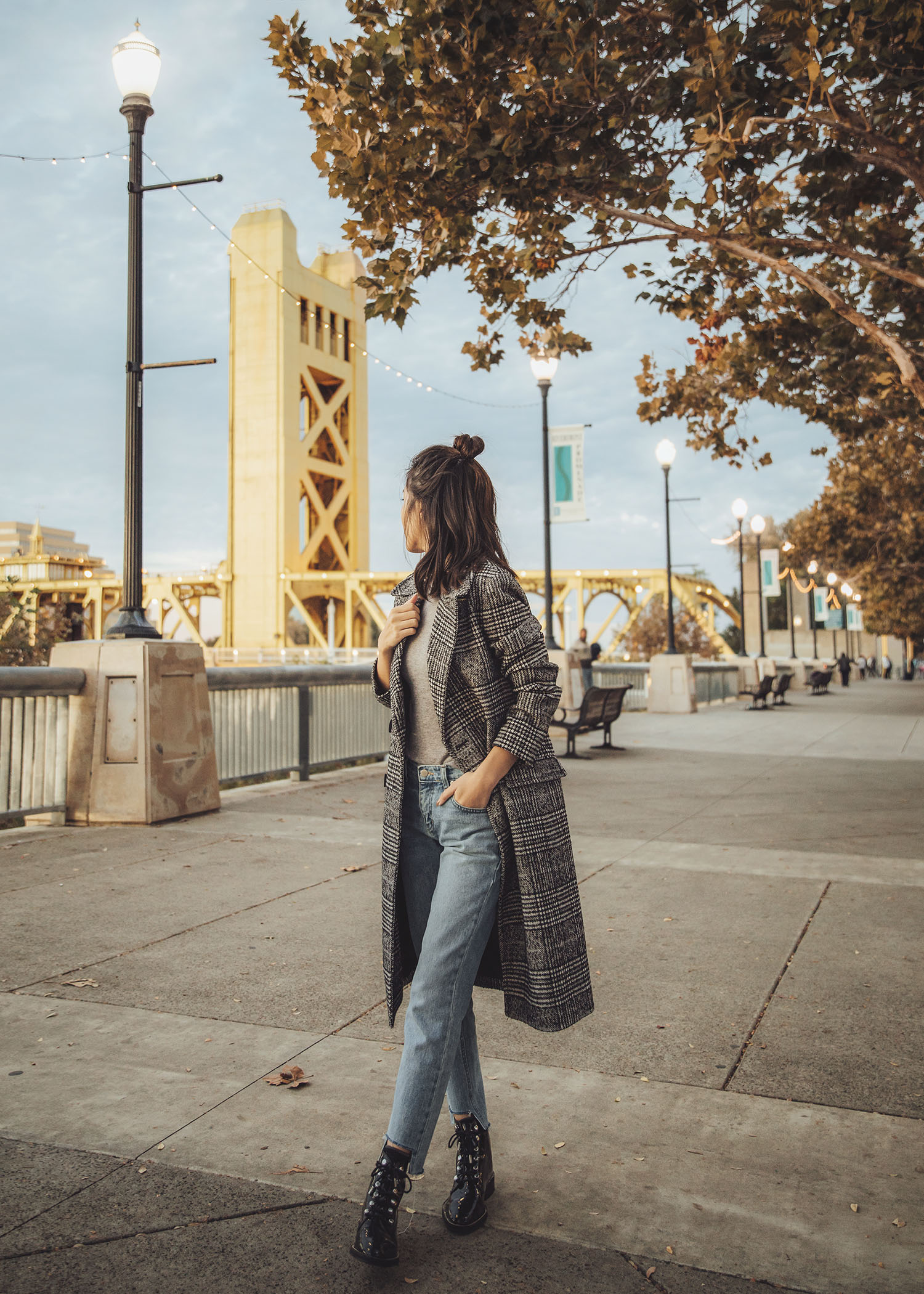 You guys know I love my long coats, and this season is no exception. But between traveling for work and to see my family for the holidays, I was in need of that one coat I could bring with me anywhere for anything. The holidays are already hectic enough, I don't want to be fussing with my clothes let alone my hair or my makeup when I'm home. I just want to be real and live in the moment and spend time with the people I love. That's why during this time of year, I turned to the Plaid Boxy Double Breasted Coat from Express.

If patterns had a "neutral tone," plaid would be it. This classic, understated pattern is just waiting to come to life with a little personal touch. A good plaid coat will make you feel inspired, because its possibilities are endless. It's the perfect form of effortless self-expression.

The holidays can be a great time of year to put your spin on ordinary seasonal party outfits. This coat translates from holiday shopping during the day, to family dinners that night, and brunch with old friends the next morning.

If you're looking to find your own dream coat (or any other holiday apparel really), then I've got an early gift for you and your friends/family! Express your gift and head into an Express store! Use code "2228" to receive $25 off your in-store purchase of $100+ – now thru 12/15! Terms and conditions apply

Plaid may be the ultimate print this fall, but I plan on wearing my plaid long coat way after the new year!

The Look:
EXPRESS Plaid Coat
(also love this plaid cocoon style // grey cocoon style // ivory cocoon style)

Shop the post: