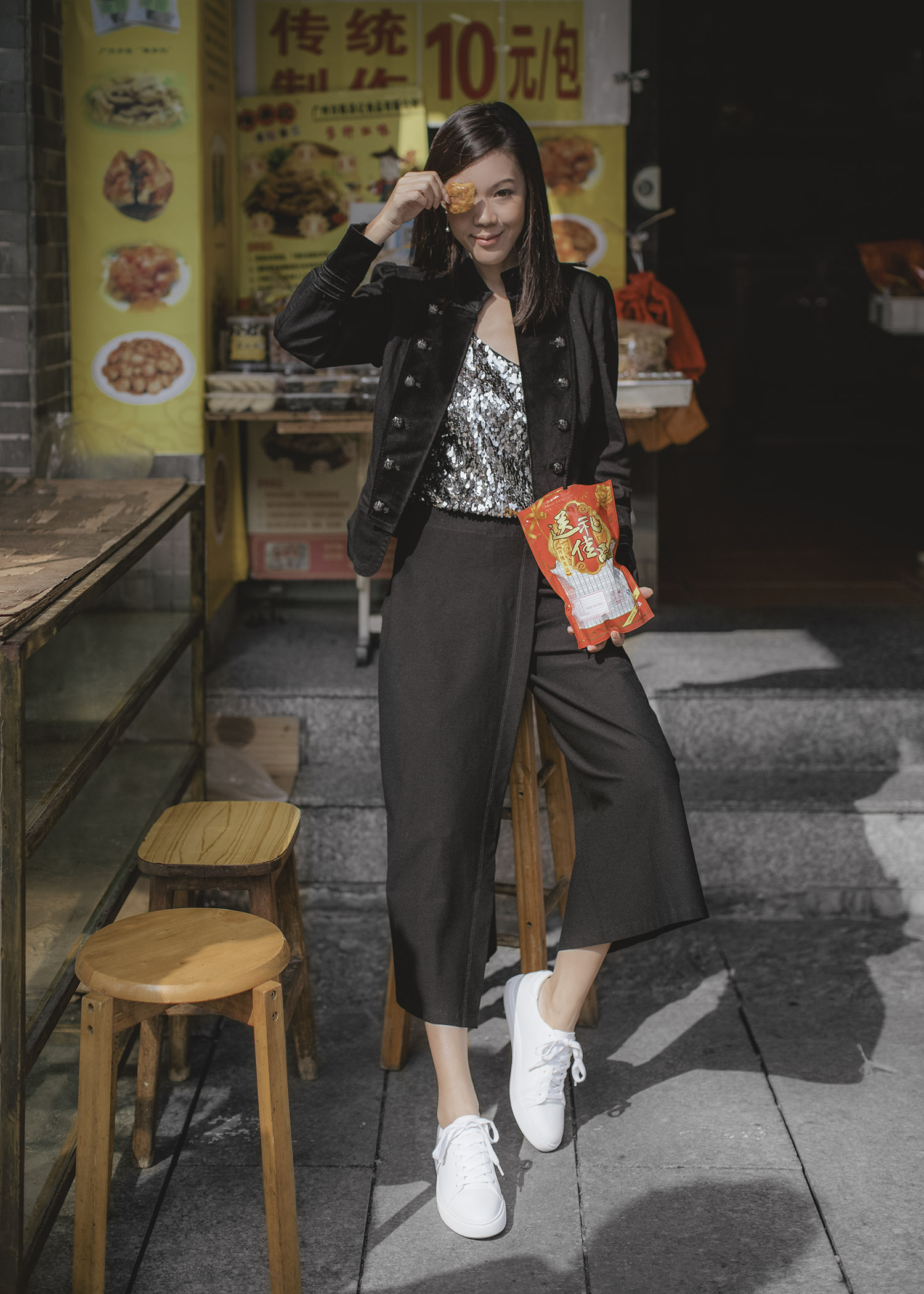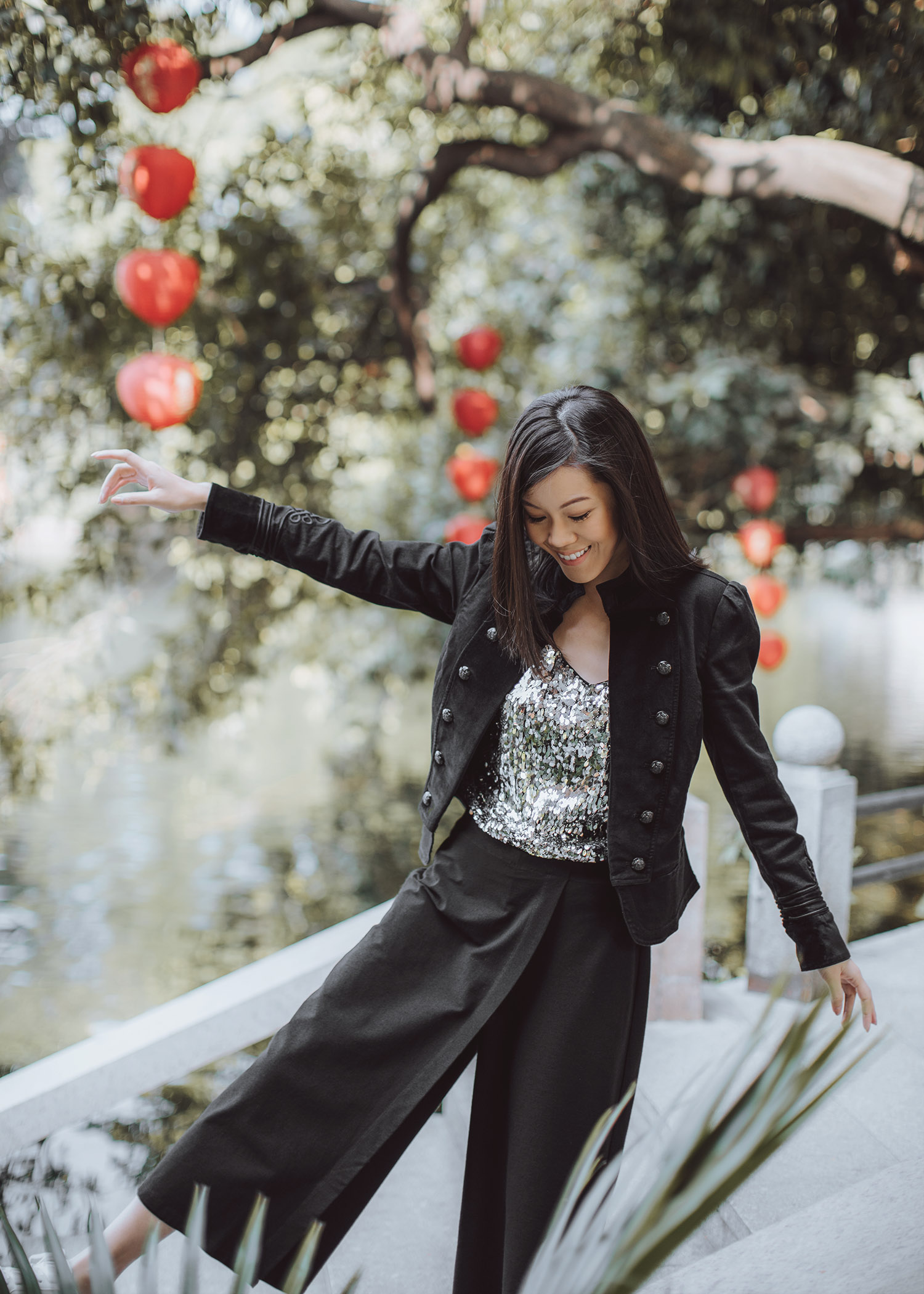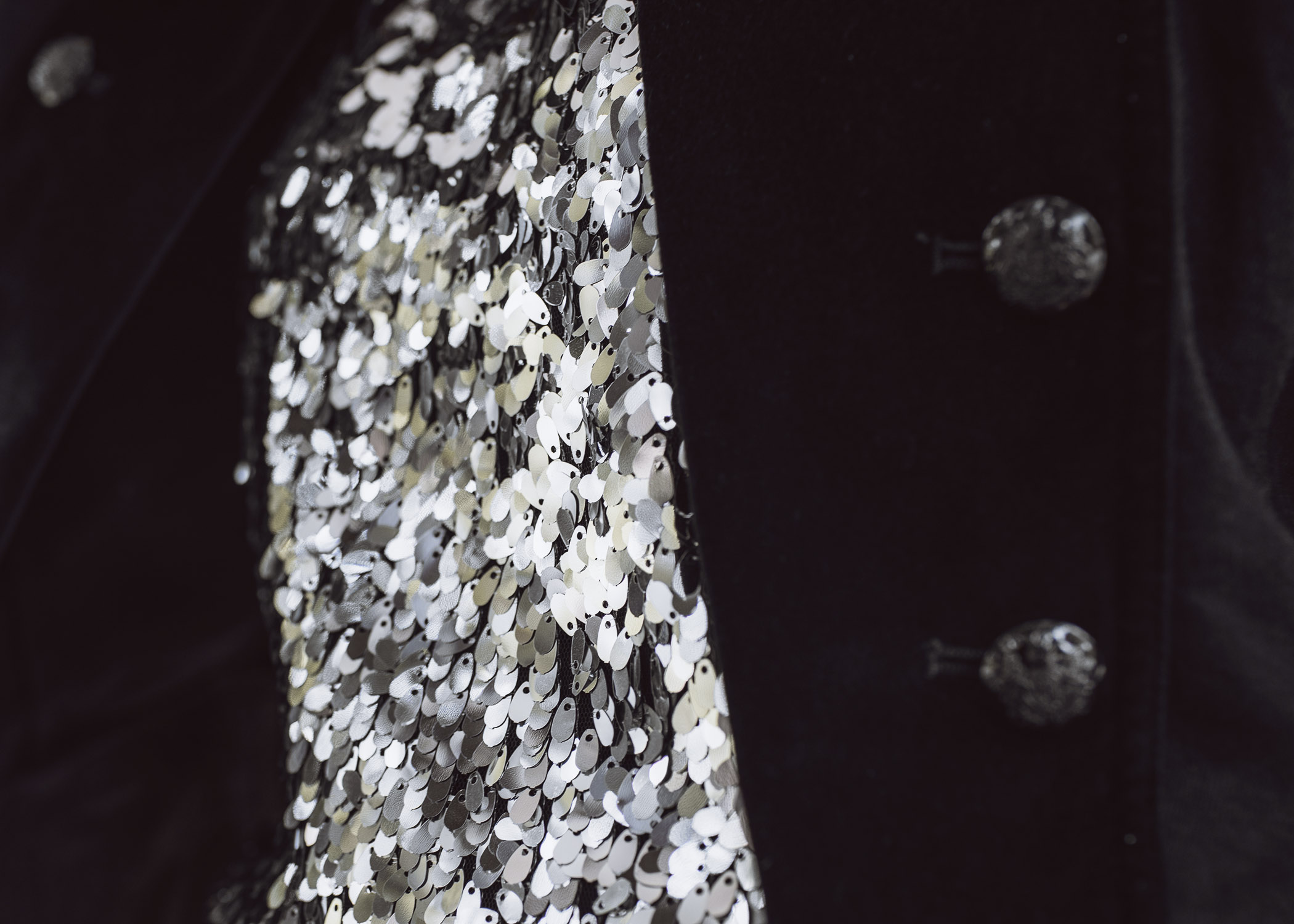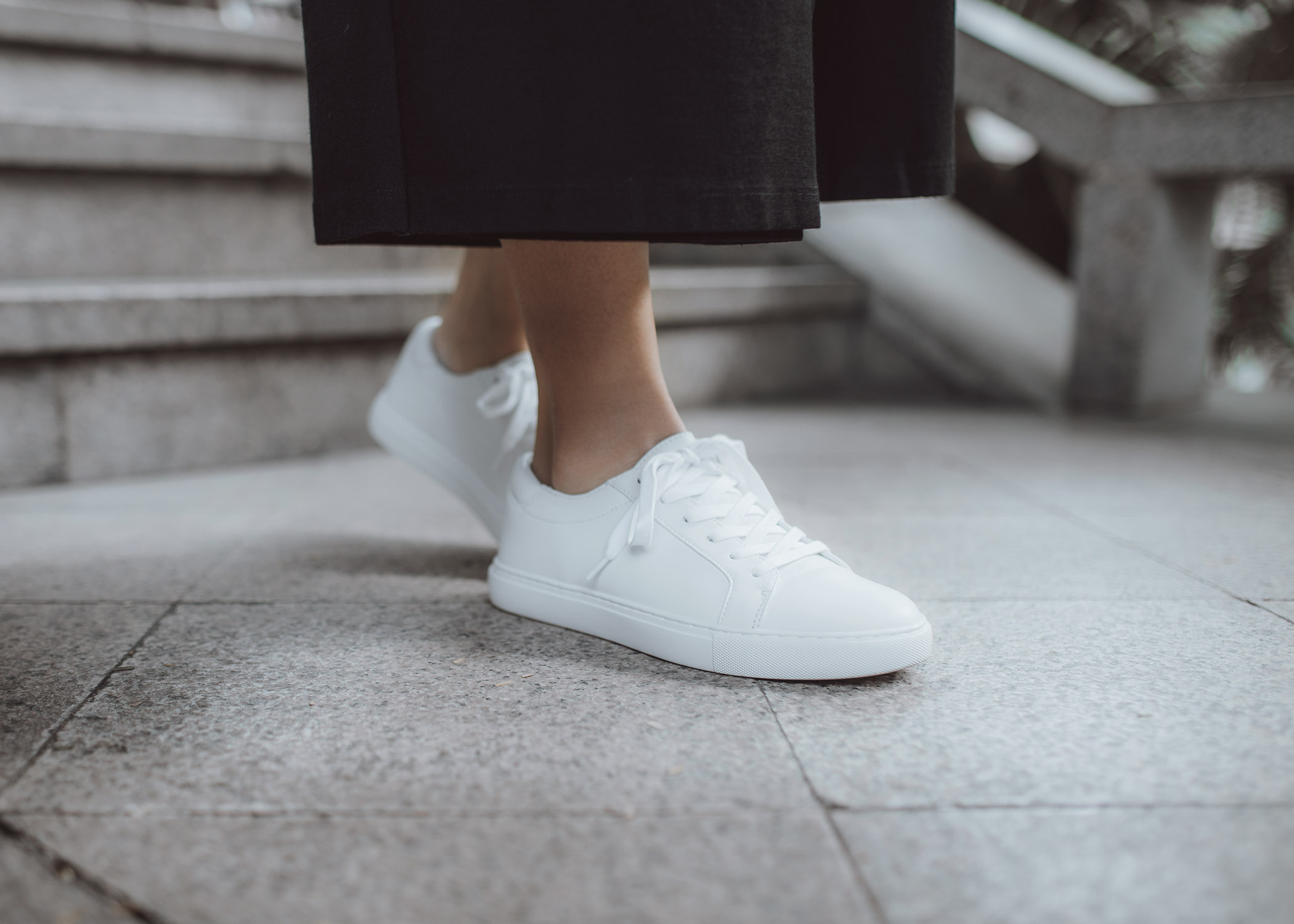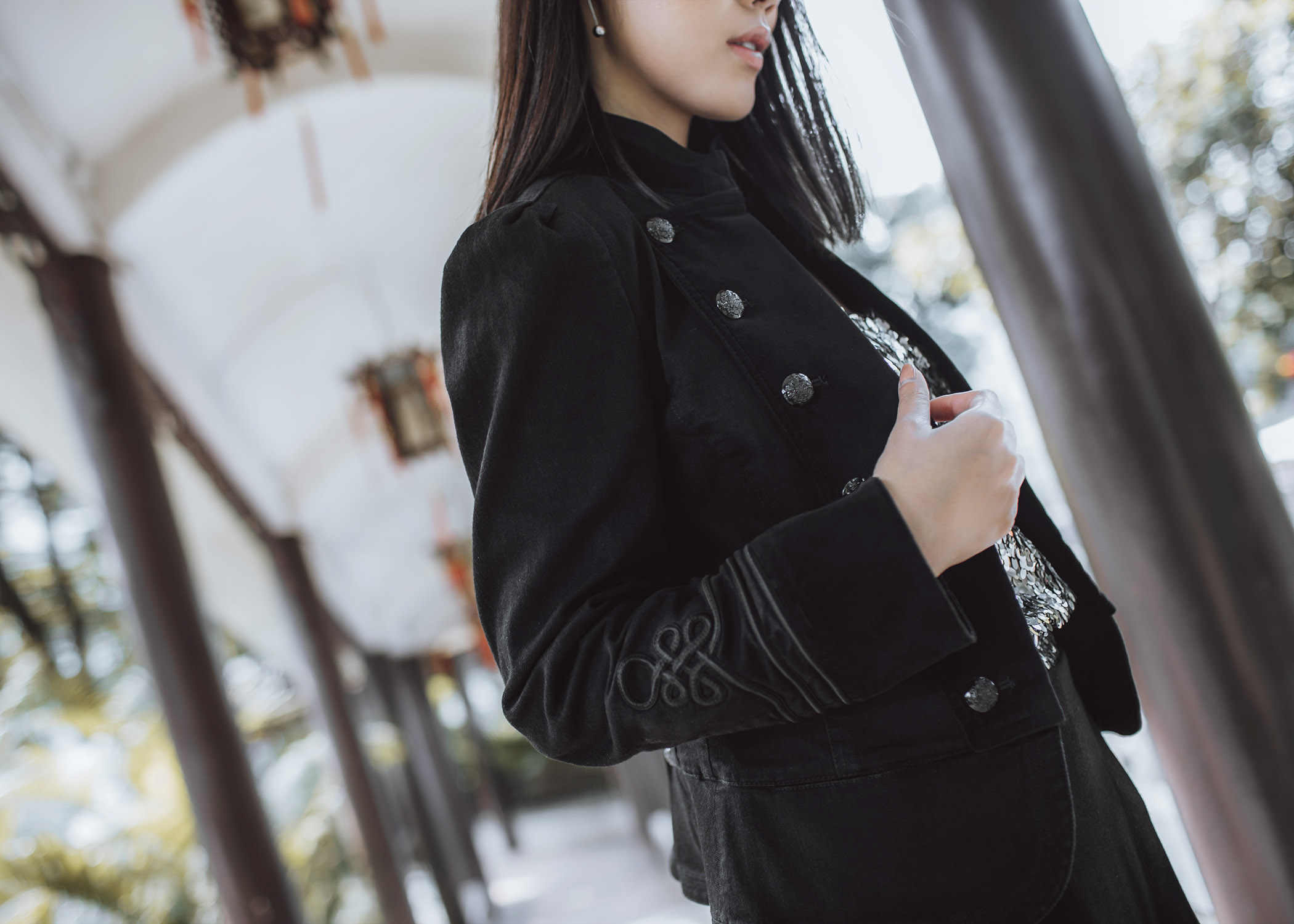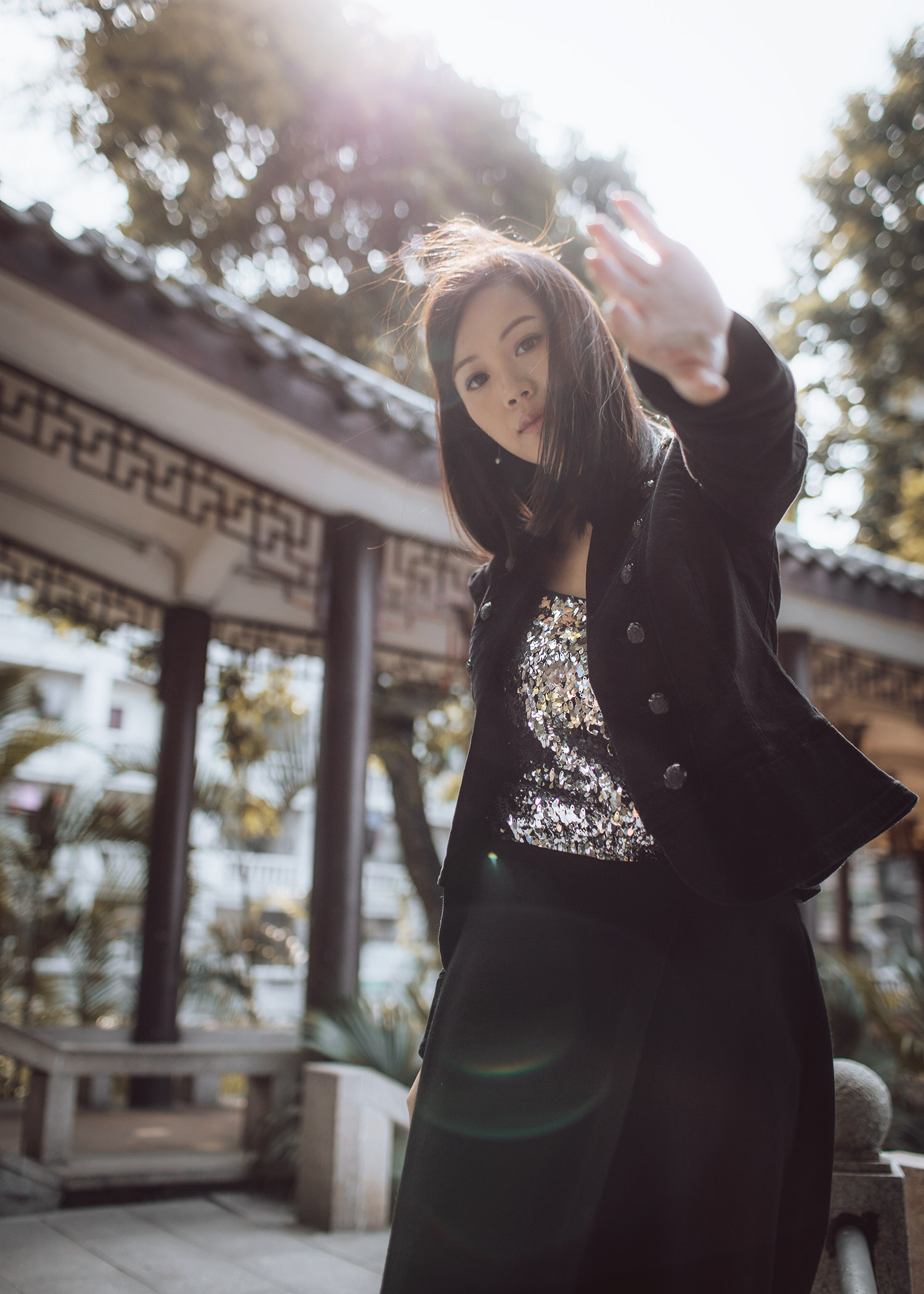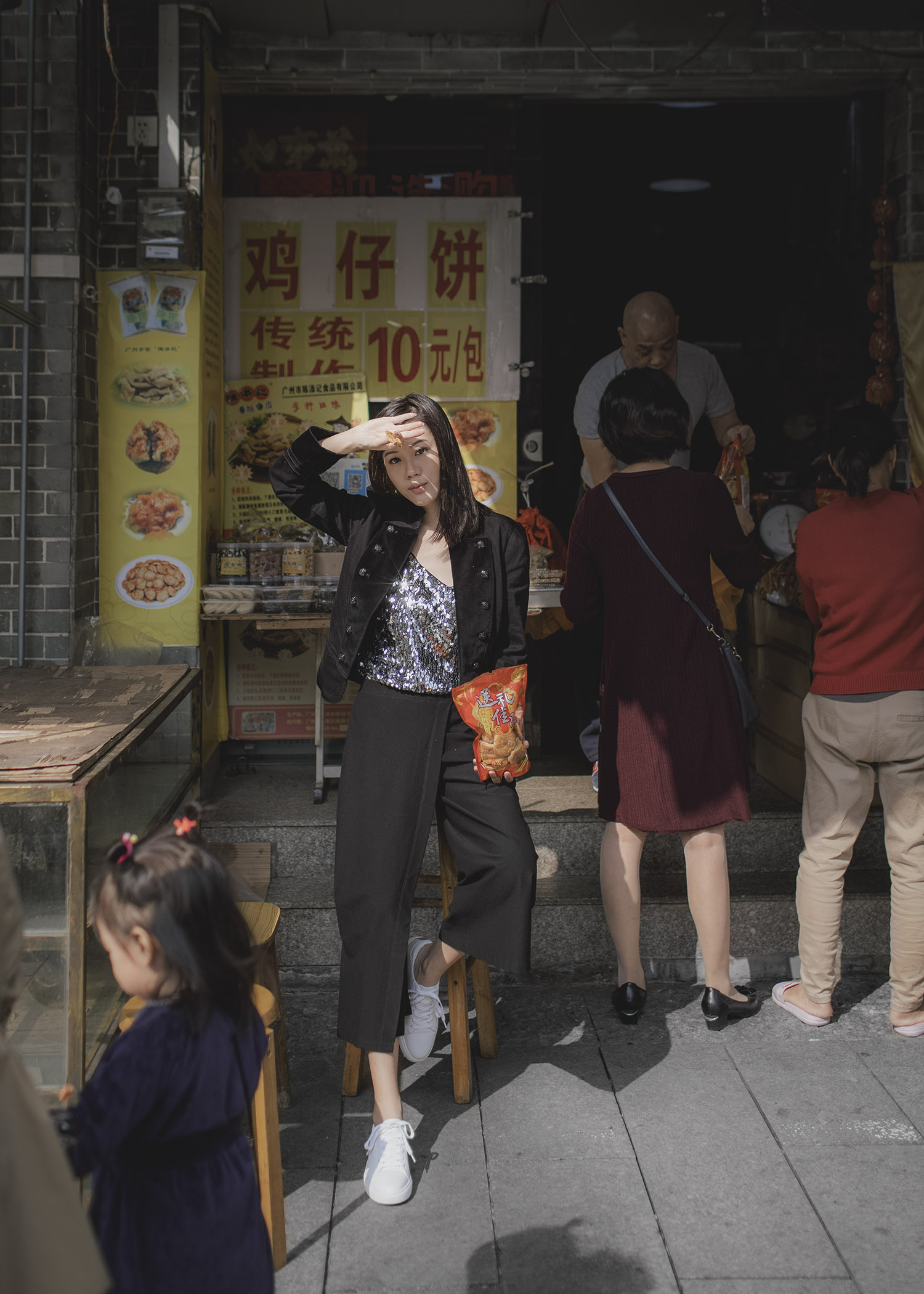 A few days after landing in Hong Kong, we've already been to Thailand, and now Guangzhou! We knew we'd be traveling and out of town for most of the holiday season, so I finished most of my holiday shopping for my nearest and dearest before we left. But to make things even easier on myself when we get home, I also prepped an entire wardrobe of festive pieces I can wear throughout the season.

One of those pieces includes this gorgeous sequin top by Vince Camuto I got from Macy's. I was so obsessed with it, I couldn't leave it at home while we travelled. So I found a way to make it work for an everyday look in any city.

To tone down this incredible statement piece, I paired it with a more masculine military blazer and structured neckline. Then finished off the look with asymmetrical culottes for that extra bit of edge. Not surprisingly, a slim pair of white sneakers is my go-to, even for a holiday look. They add a relaxed, casual vibe to this sassy sequin top and other more structured pieces.

With the right amount balance and contrast, I can transfer lots of favorite Macy's holiday statement pieces into everyday wear. Which helps me stay party-ready and gift-giving ready—all season long (and even after!).