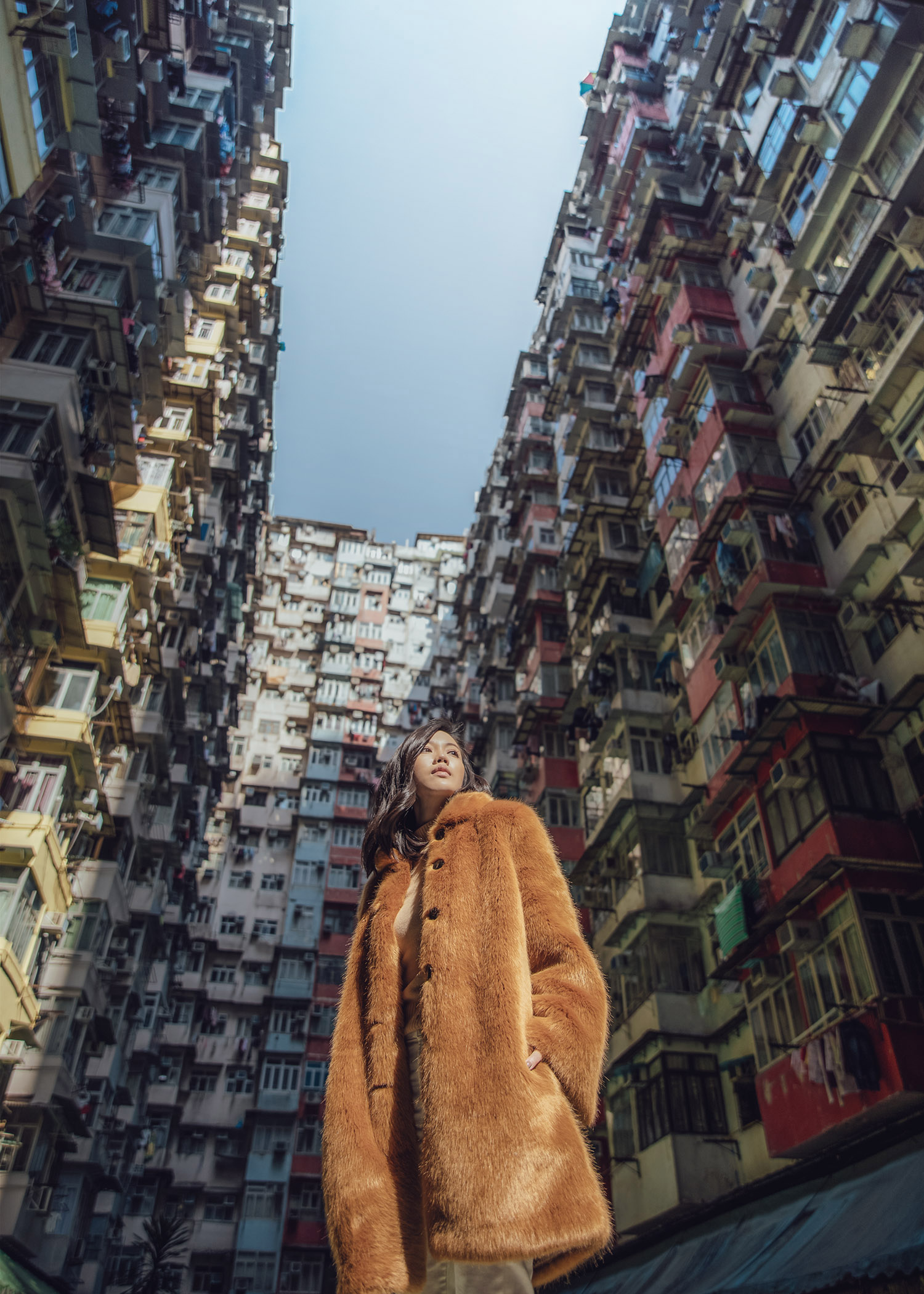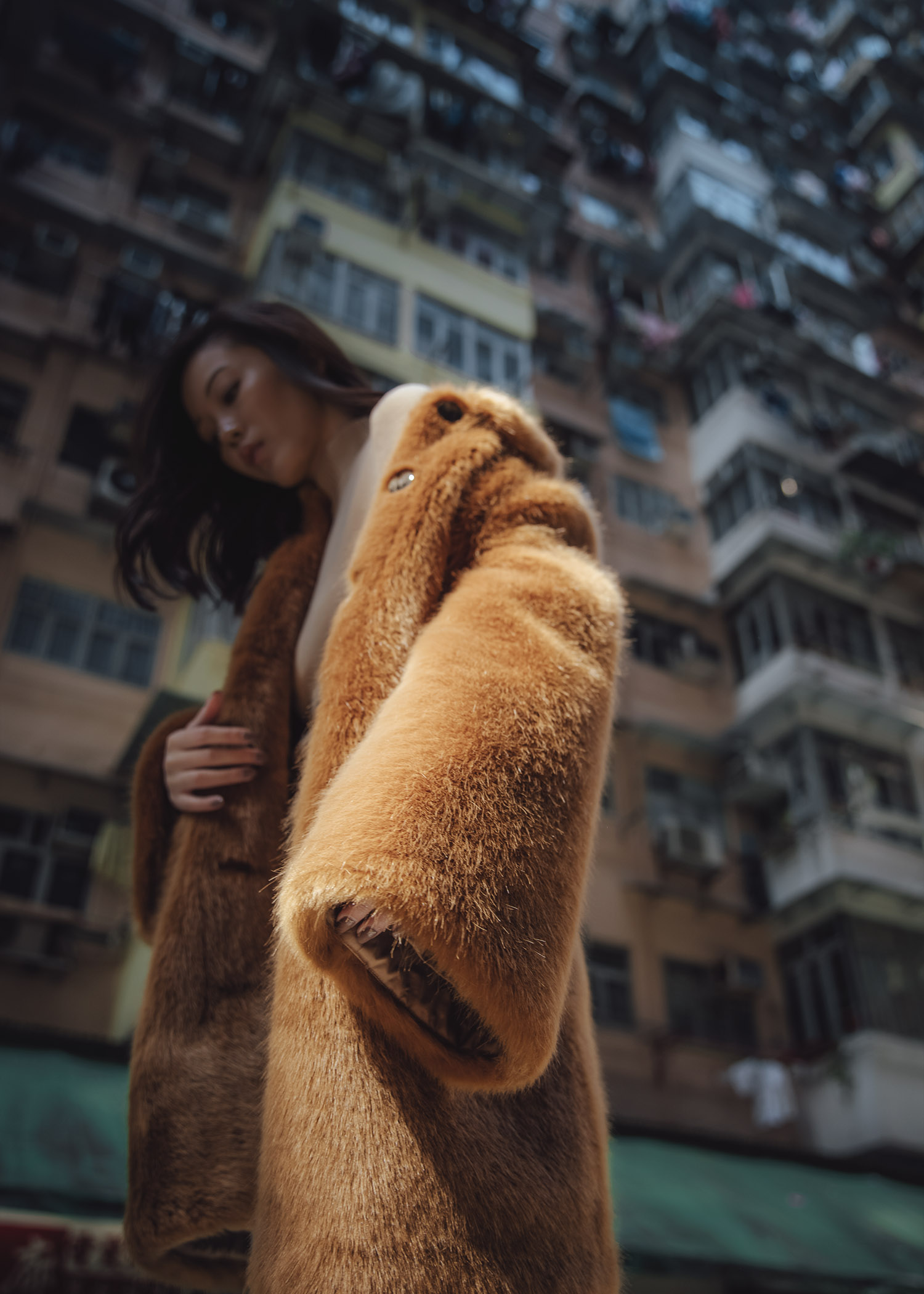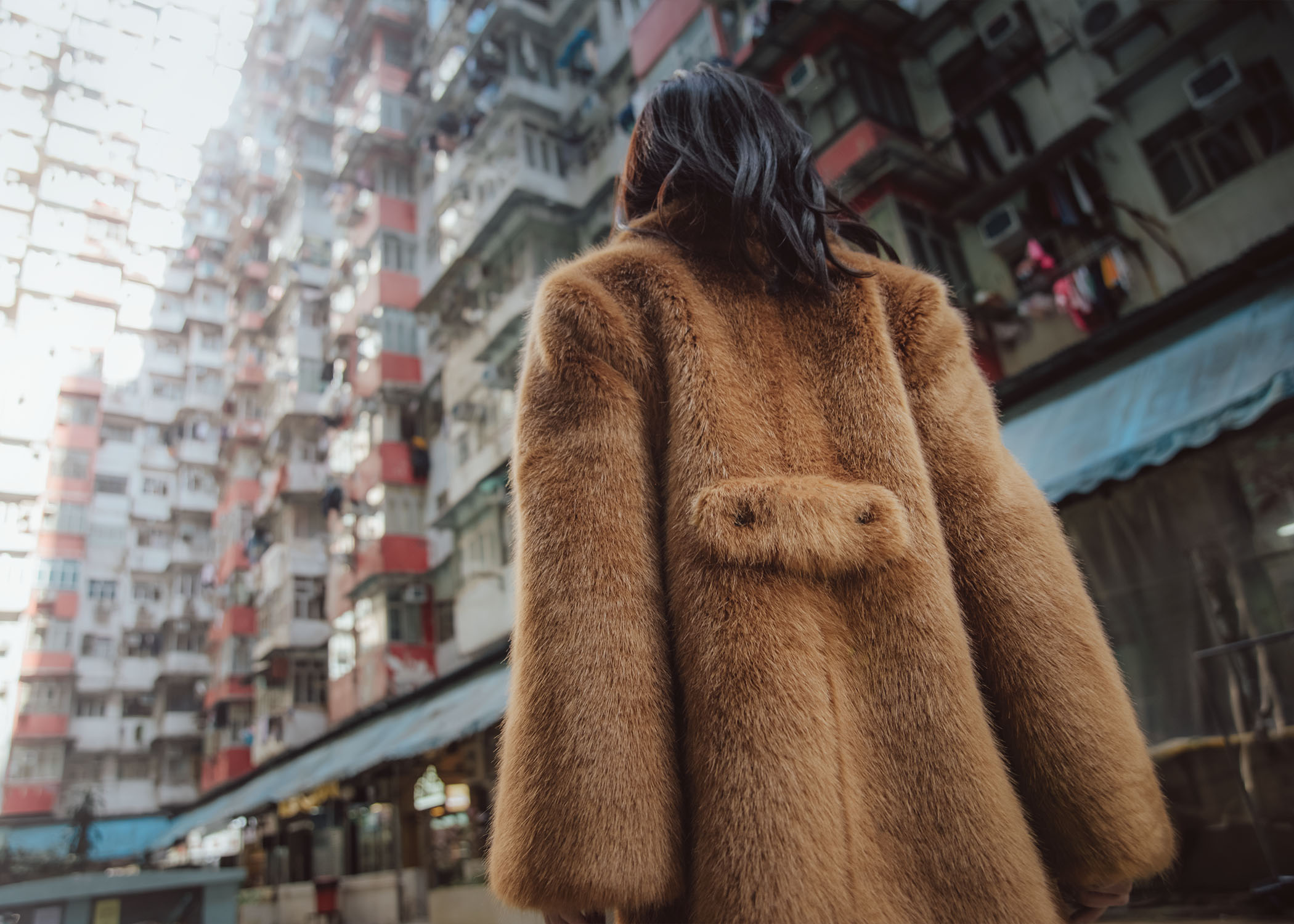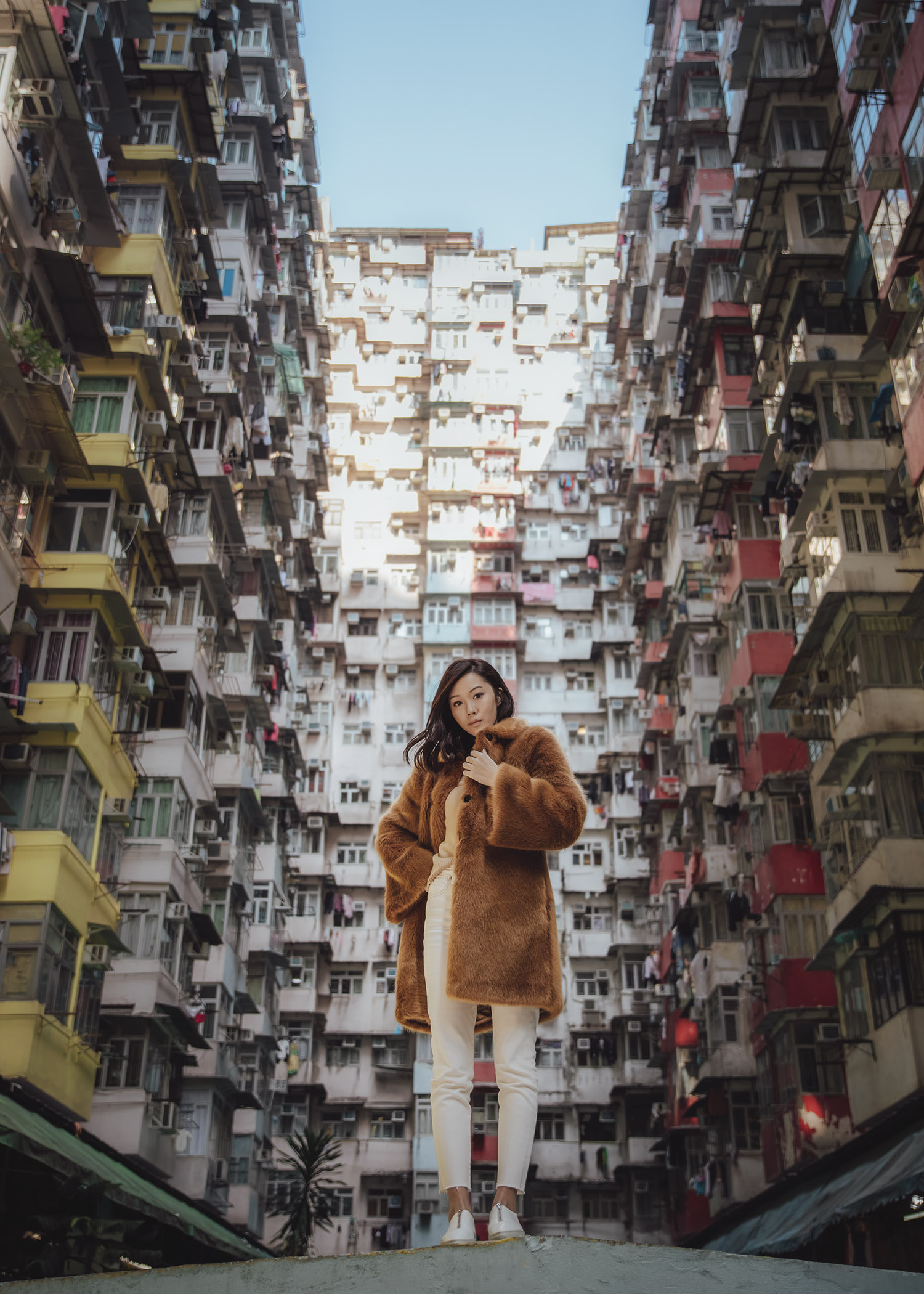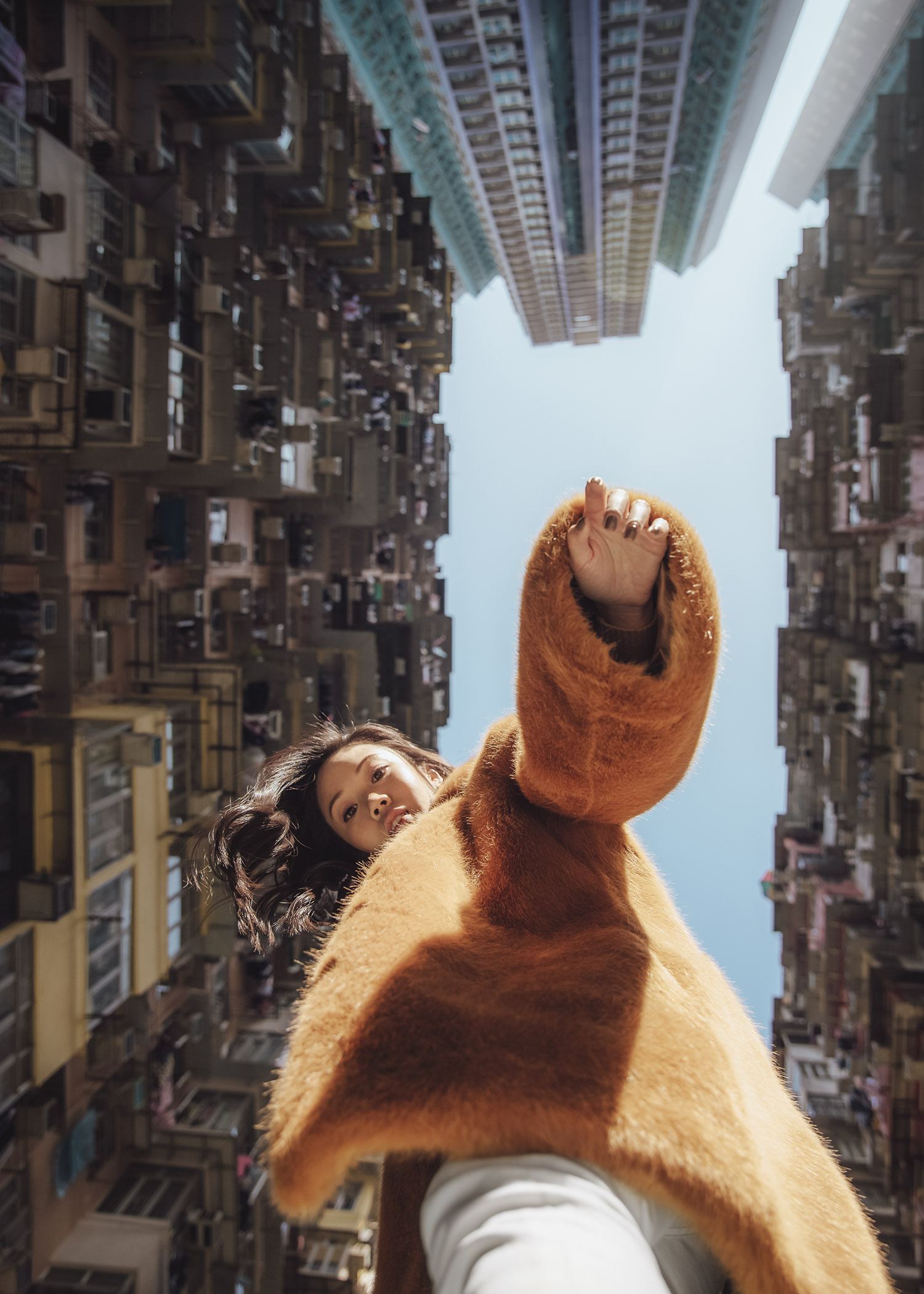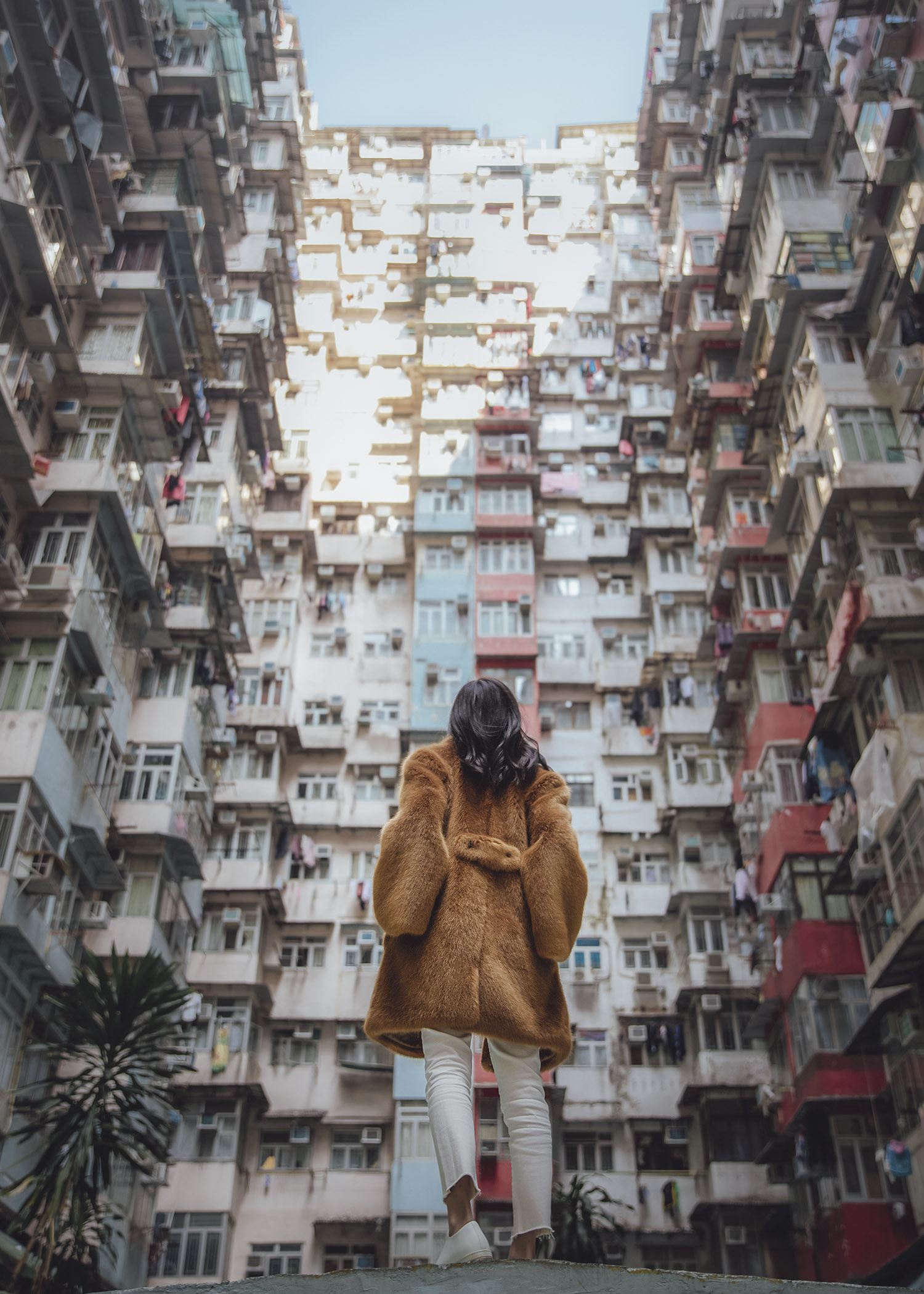 Happy New Year from Hong Kong! This is my first time back here for New Year's in six years and it feels amazing to be surrounded by my closest relatives while watching fireworks over the Victoria Harbor. I revisited some of my favorite spots in the city, like the Montane Mansion which was just as mesmerizing and unforgettable as always. Don't worry, I'll share a list of must-visit spots in Hong Kong soon!

I love to start off the new year with reorganizing my closet and making room for my new favorite pieces of the year. One of which is this dreamy, customized faux fur teddy coat 'Audrey' from Frilly. Some of you might remember the Frilly skirts I customized not long ago, and the brand just keeps getting better by adding new styles and silhouettes to play with and customize. And with the temperatures quickly dropping, who isn't craving a cozy coat?

I chose a neutral "Mink" shade that's easy to pair with denim (a favorite combo of mine). But you can also create your own in a black, navy, or pink as well! And the luxurious silhouette is the ideal topper for so many of my go-to outfits. This teddy style travels well and will keep you warm and well-cuddled all season long.

Here's to a New Year and a new coat, both designed by you!