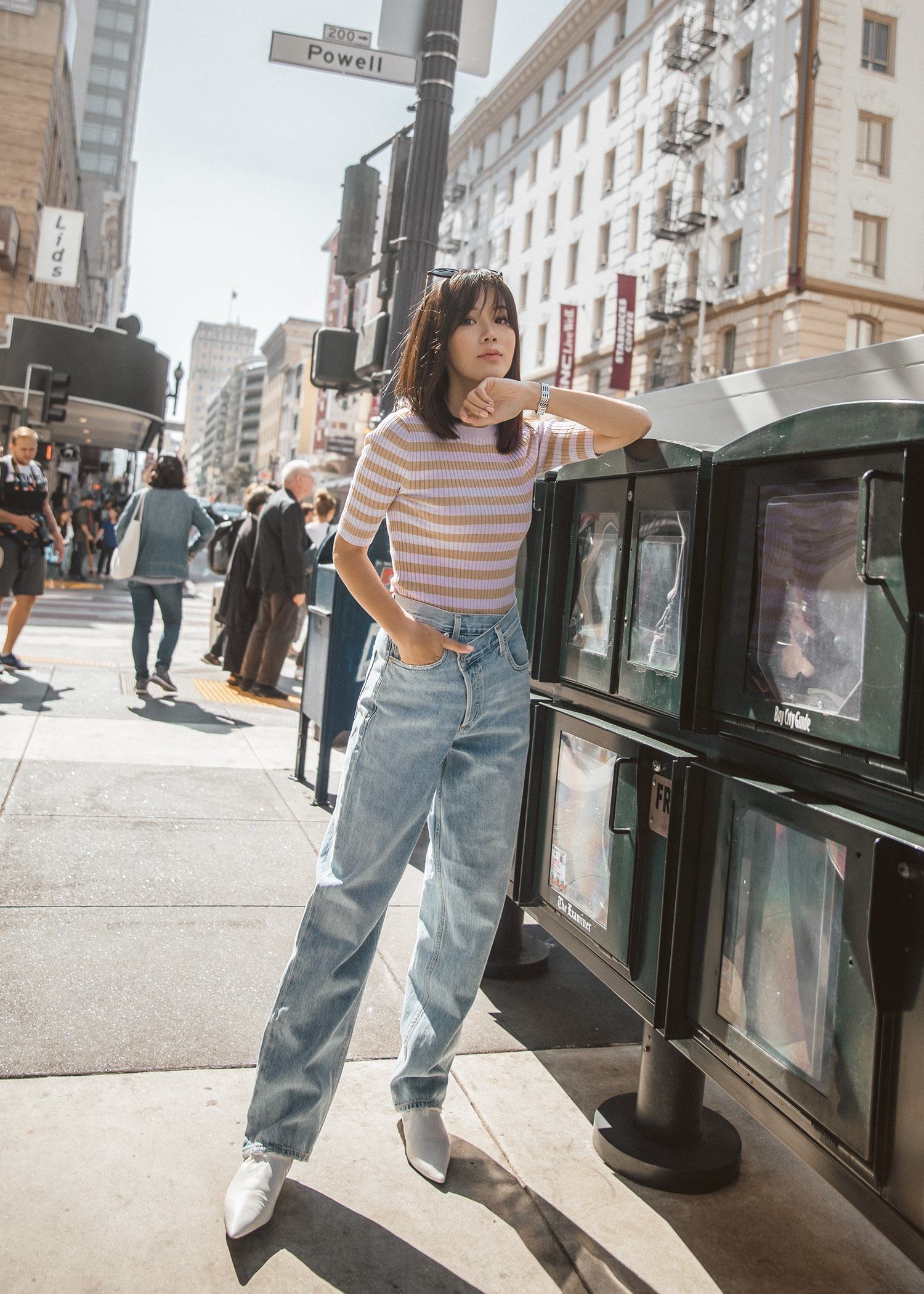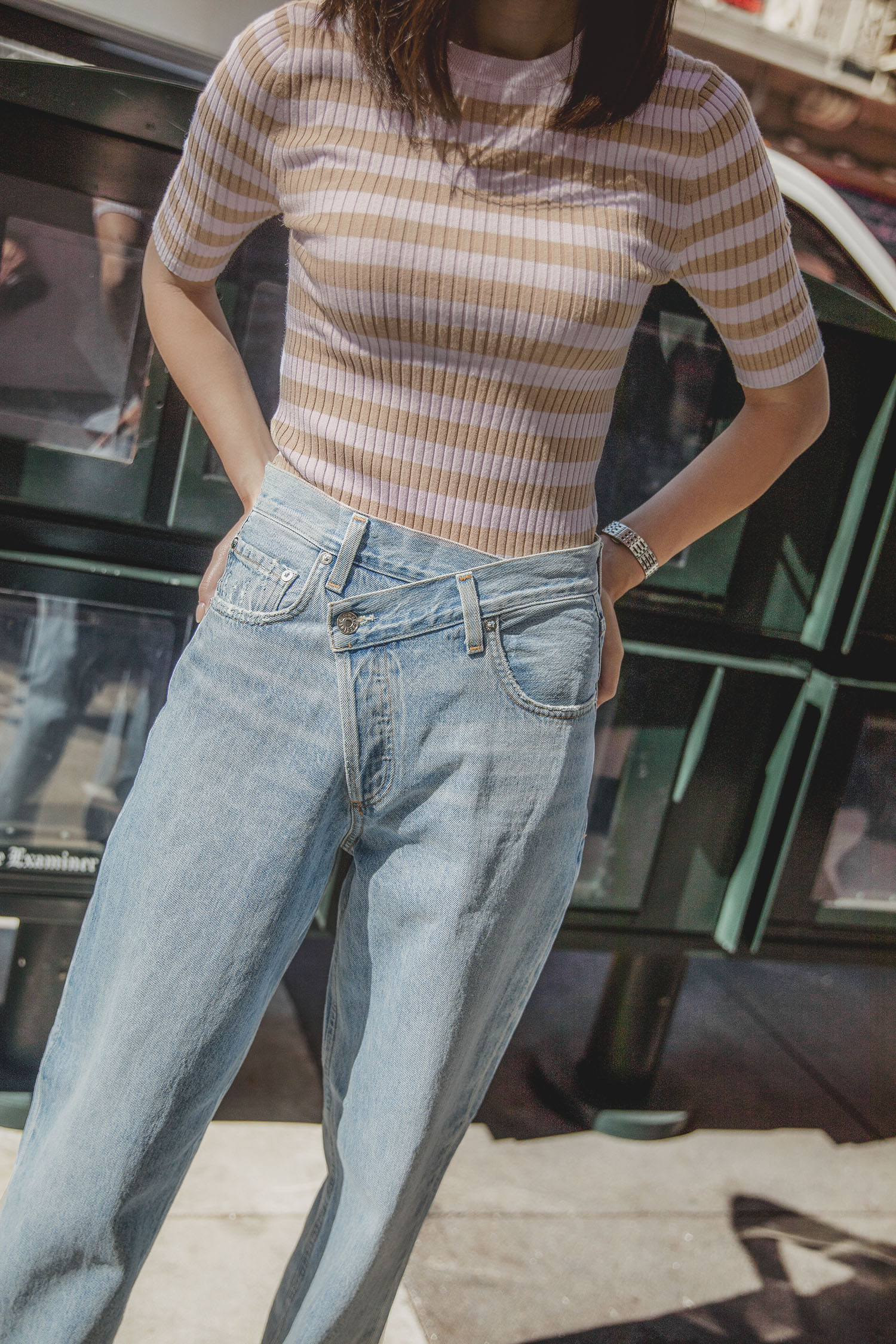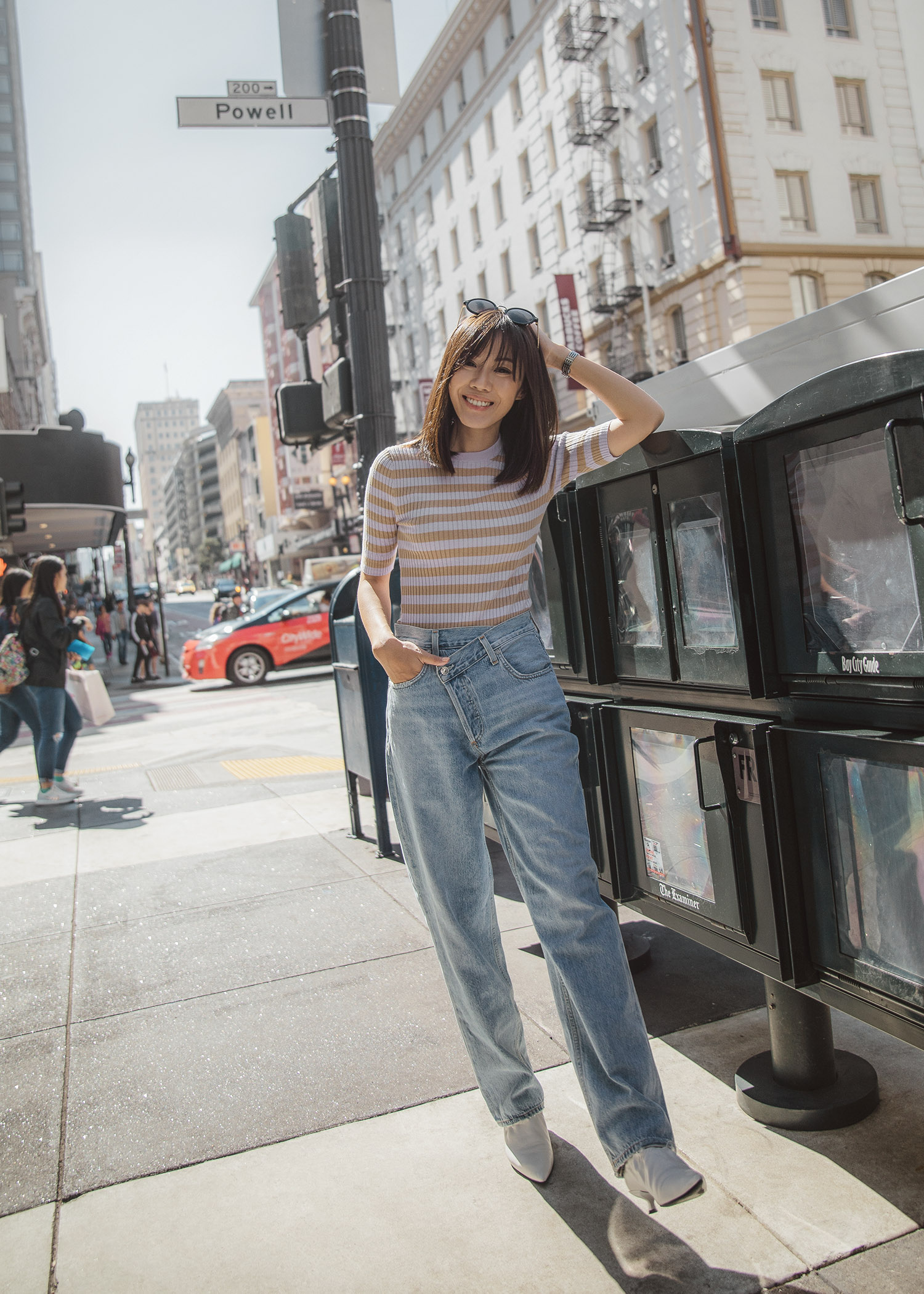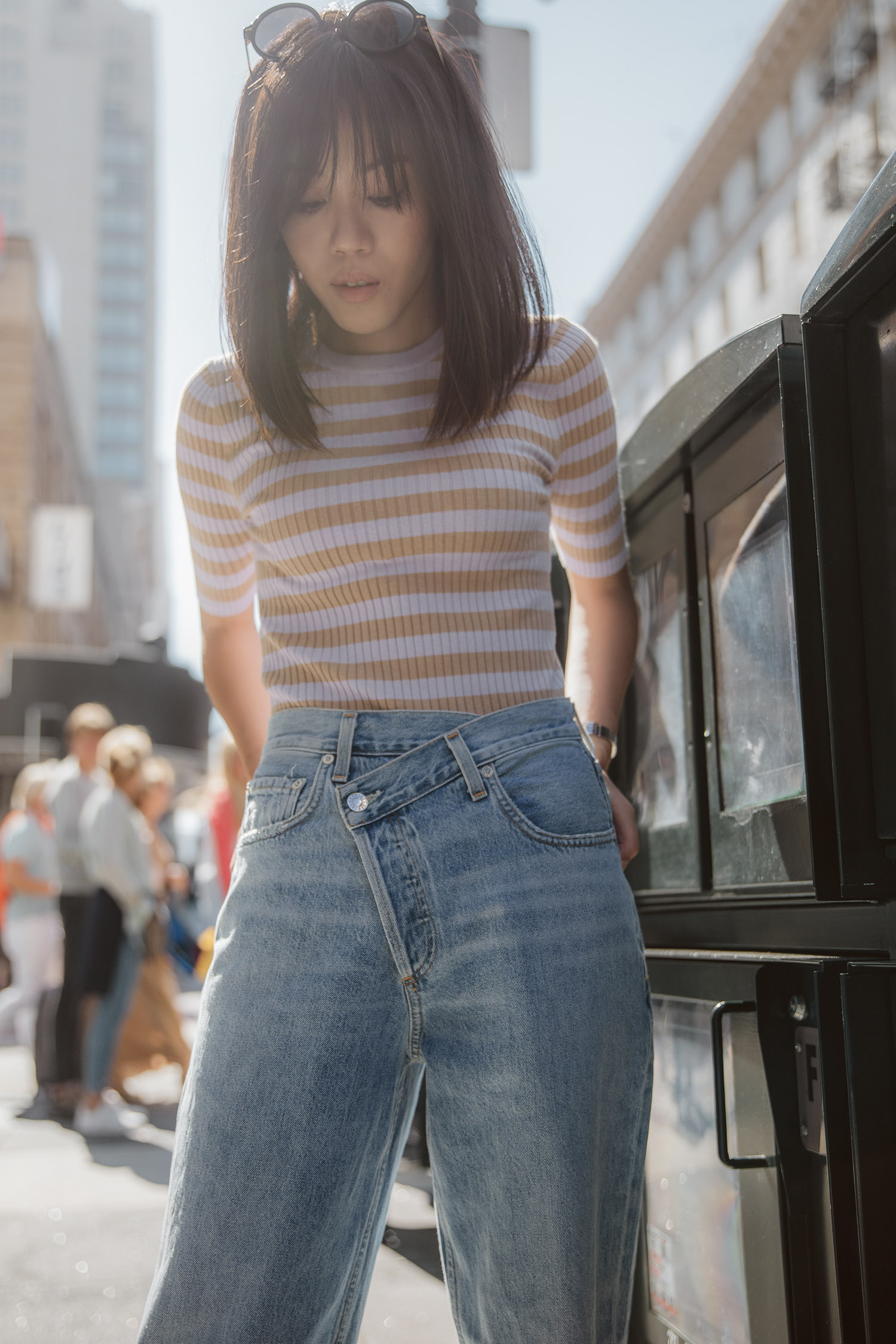 I love dressing up, feeling classy and playing on all the girly features, but deep down inside, I'm a jeans and t-shirt type of girl too. Personally, I feel the best and relaxed when I'm in my white tee and high-waisted jeans holding my coffee. There's just something about denim that keeps me mesmerized. It's that one piece of clothing that has the power to enhance the personality of a girl.

Boyfriend jeans have been one of the favorite pieces in my wardrobe to experiment with for awhile. Once upon a time, I had the fear of wearing loosely fitted pants because it seemed hard to conquer and challenging to style, but now, I can't live without them! My current favorite is the Crisscross Jeans, a long boyfriend styled cut that combines both straight and wider leg. These incorporated an overlapping skewed zipper fly, which automatically elevates the overall outfit with its' uniqueness. I like styling the 'mom' jeans with a simple striped t-shirt and feminine shoes, preferable mules, for a more retro-inspired and polished look.

People tend to stick with the same style of jeans because they're afraid to step out of their comfort zone. Guys, it's time to explore new horizons and look beyond the jeans already in your wardrobe. Let me introduce to you a couple of jean trends & ways to style them to prepare you for Fall:

Wide Leg/Culotte: I'm a huge fan of throwback fashion, it's no secret, that is why it's extremely thrilling to know that the 70's stretch pants a.k.a wide leg or culotte jeans are making a comeback. You can wear a longline cardigan/coat, button-down shirt, or a plain tee along with the pants to achieve a more casual & laidback look. If you're seeking for something sleeker, pairing the jeans with a blazer and tank top would do it!
Colored Denim: Blue, black, and white are the basics colors when it comes to denim. These colors are safe and complements well with almost any silhouette, but why not change things up for fall and try something more daring? How about give pale teal or pink a chance! You can style colored denim simply by wearing a flannel, reworked button-down, or denim jacket.
Side Stripe: Are you into the race car trend? Regardless, you should still grab yourself a pair of side striped jeans, it's an essential for the fall! I'll tell you a secret, I have a tendency to match the color of my top with the stripes on the pants. For a dressier look, you can style yourself in a oversized blazer & t-shirt. Side stripped jeans also compliments well with oversized sweaters, leather jackets, and cashmere as well!
The Look:
AGOLDE Crisscross Jeans
(more straight leg styles here)
WHOWHATWEAR Top
(more stripe sweaters here)
White Heels

Shop the Post: