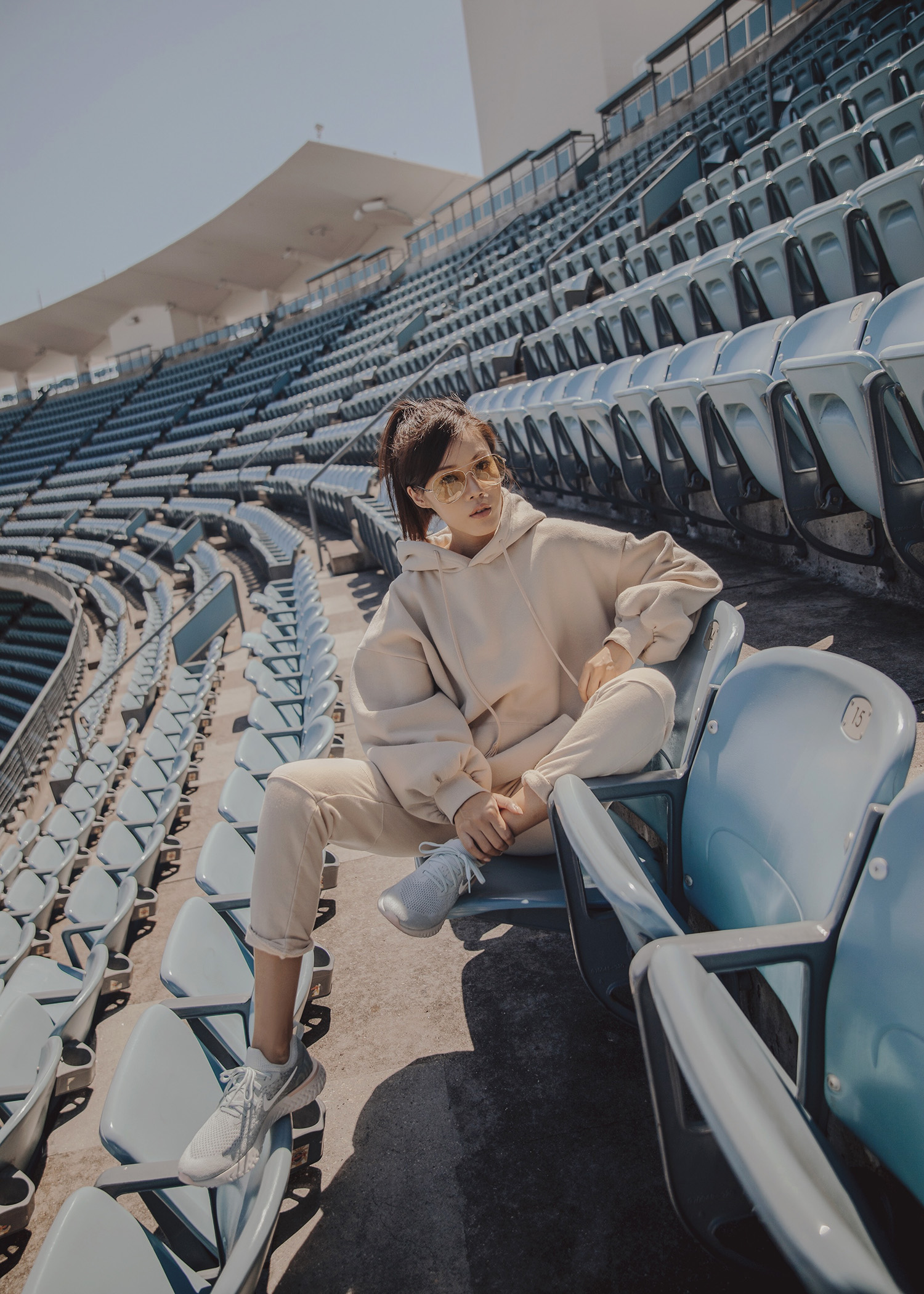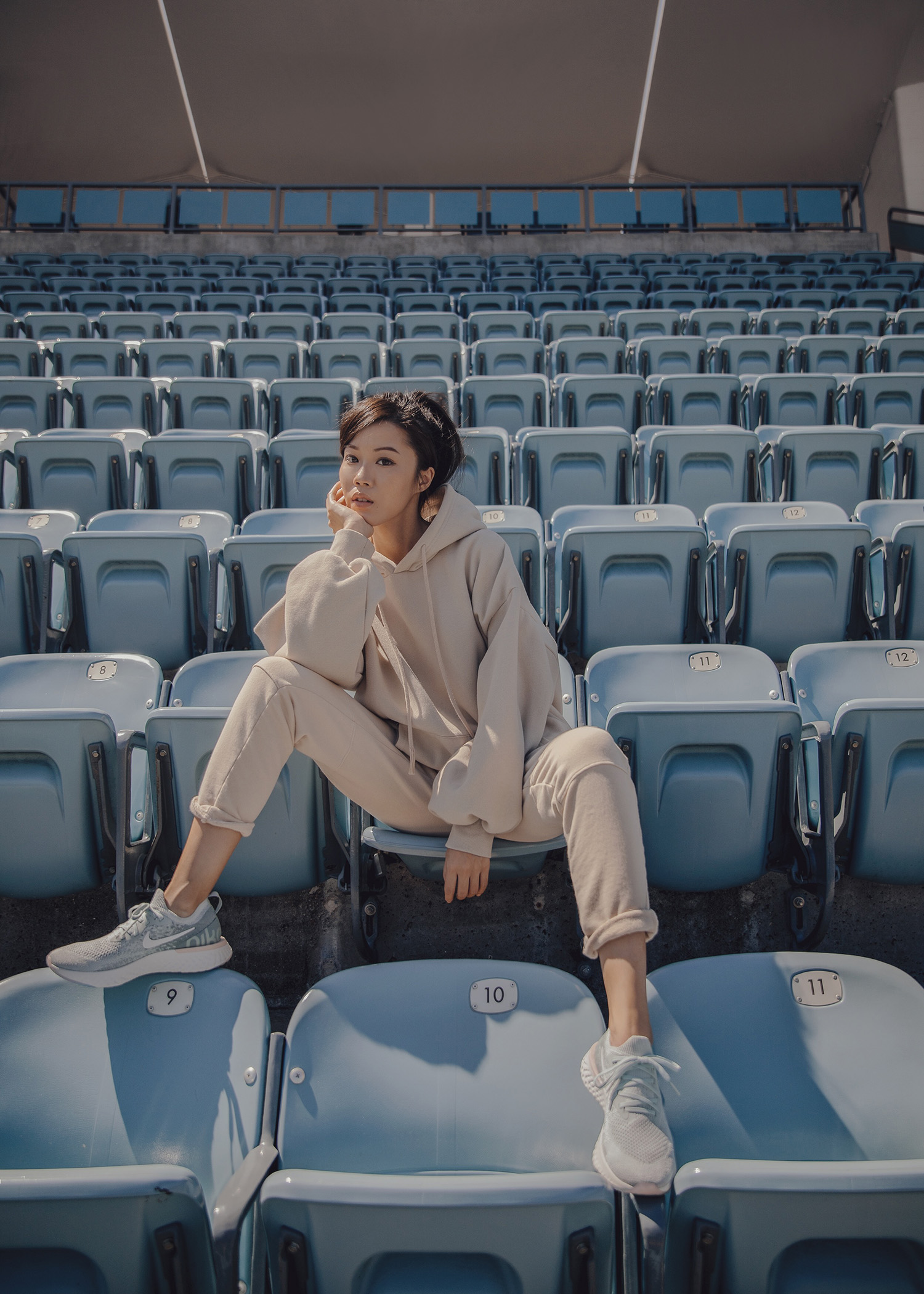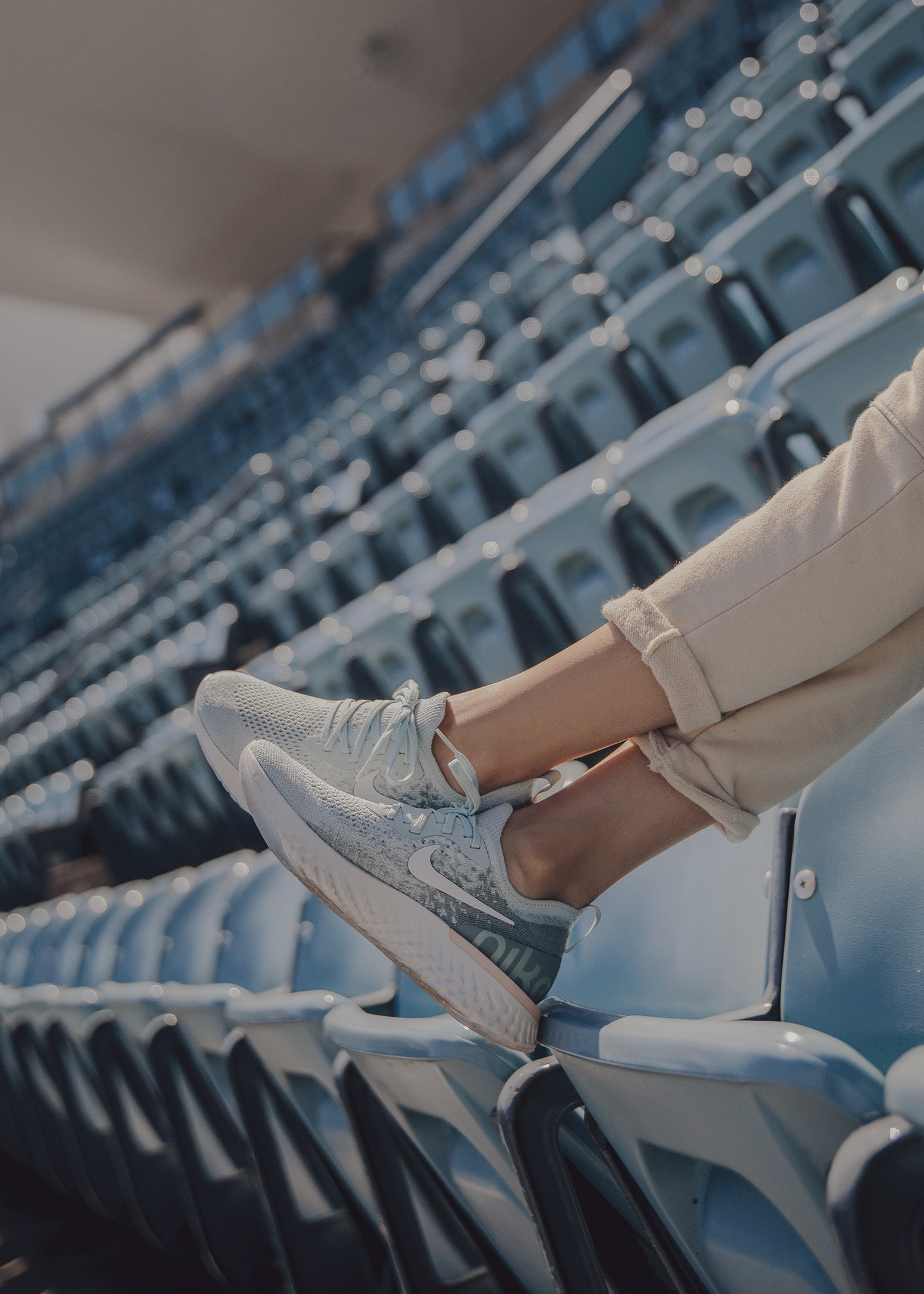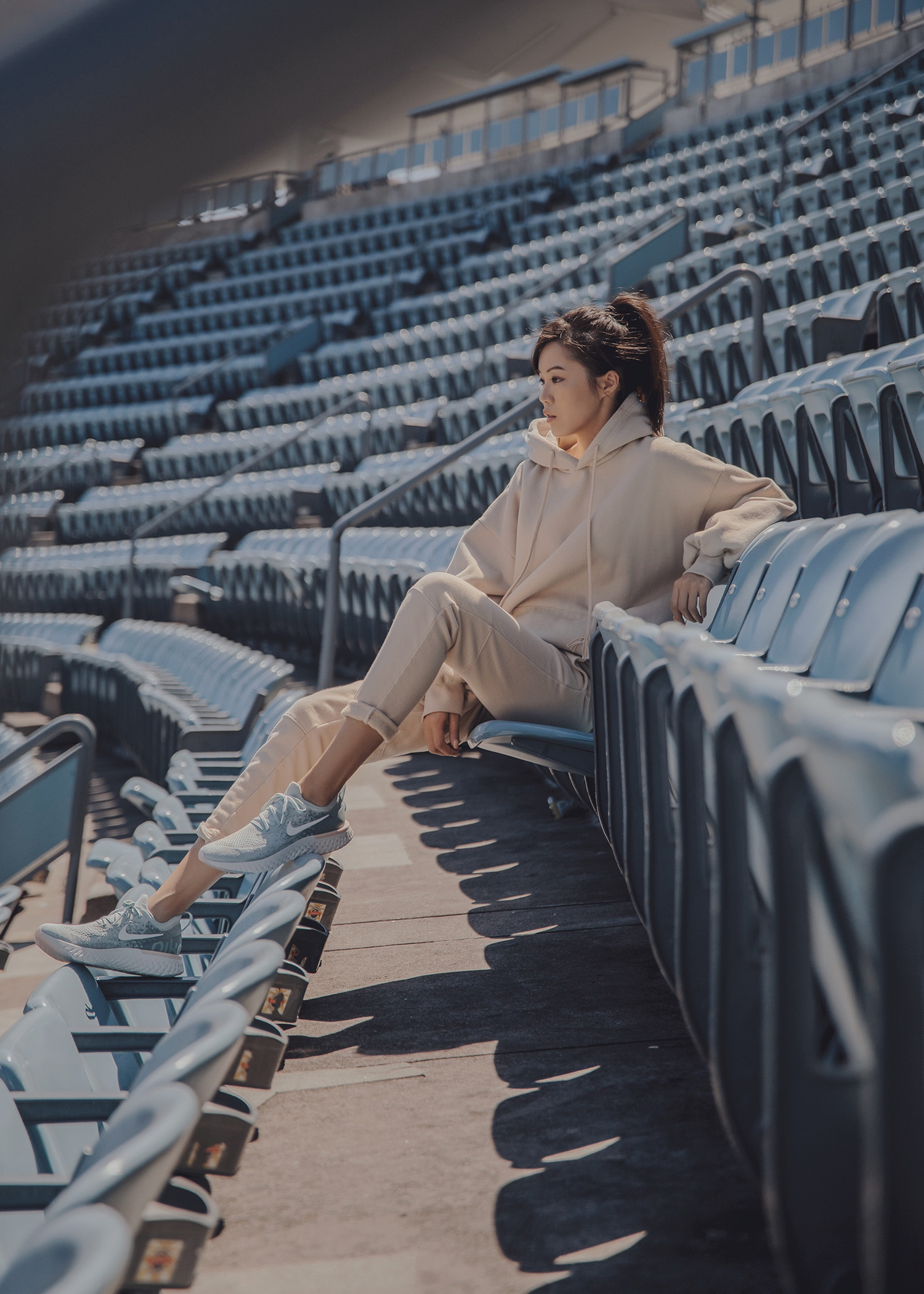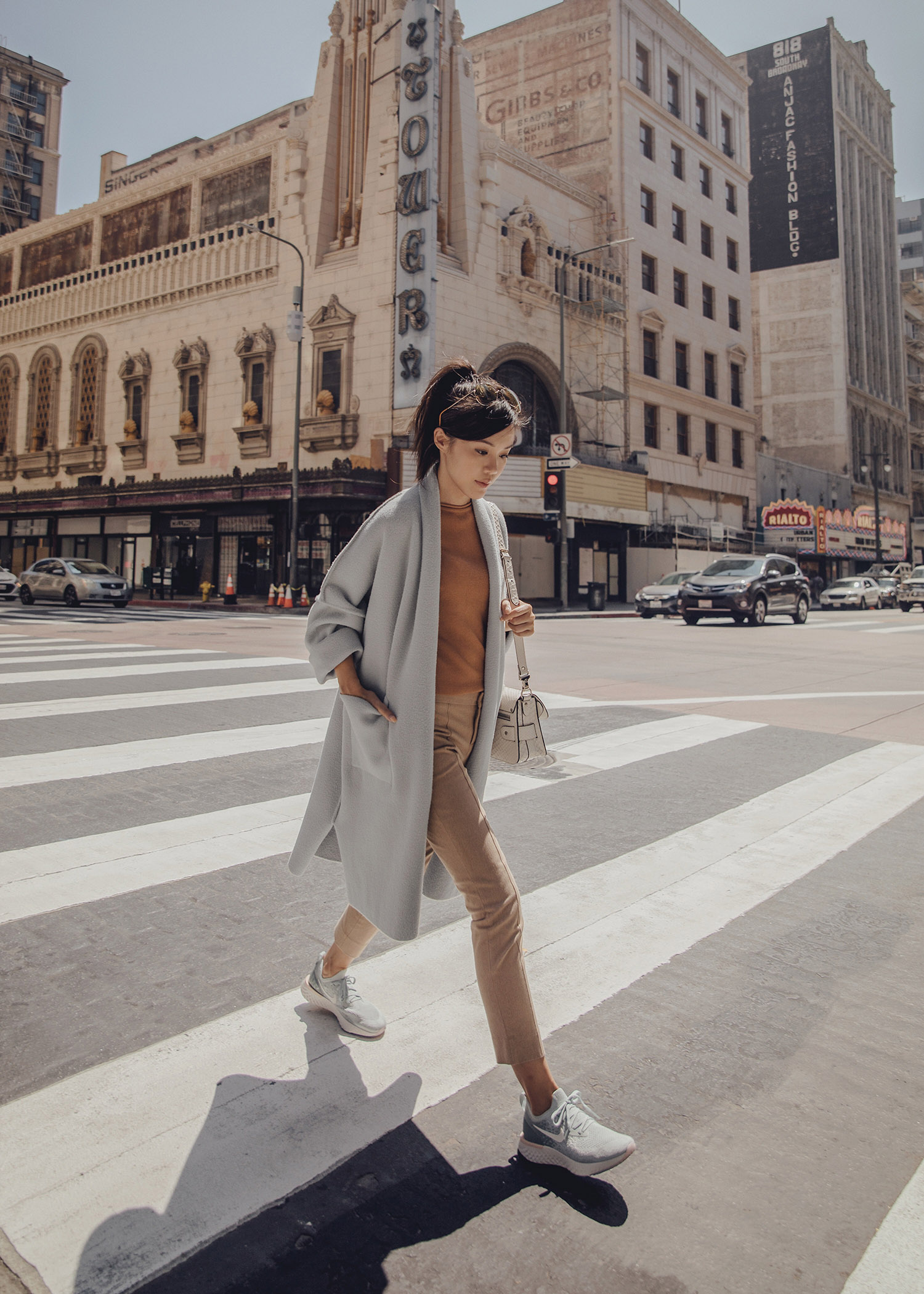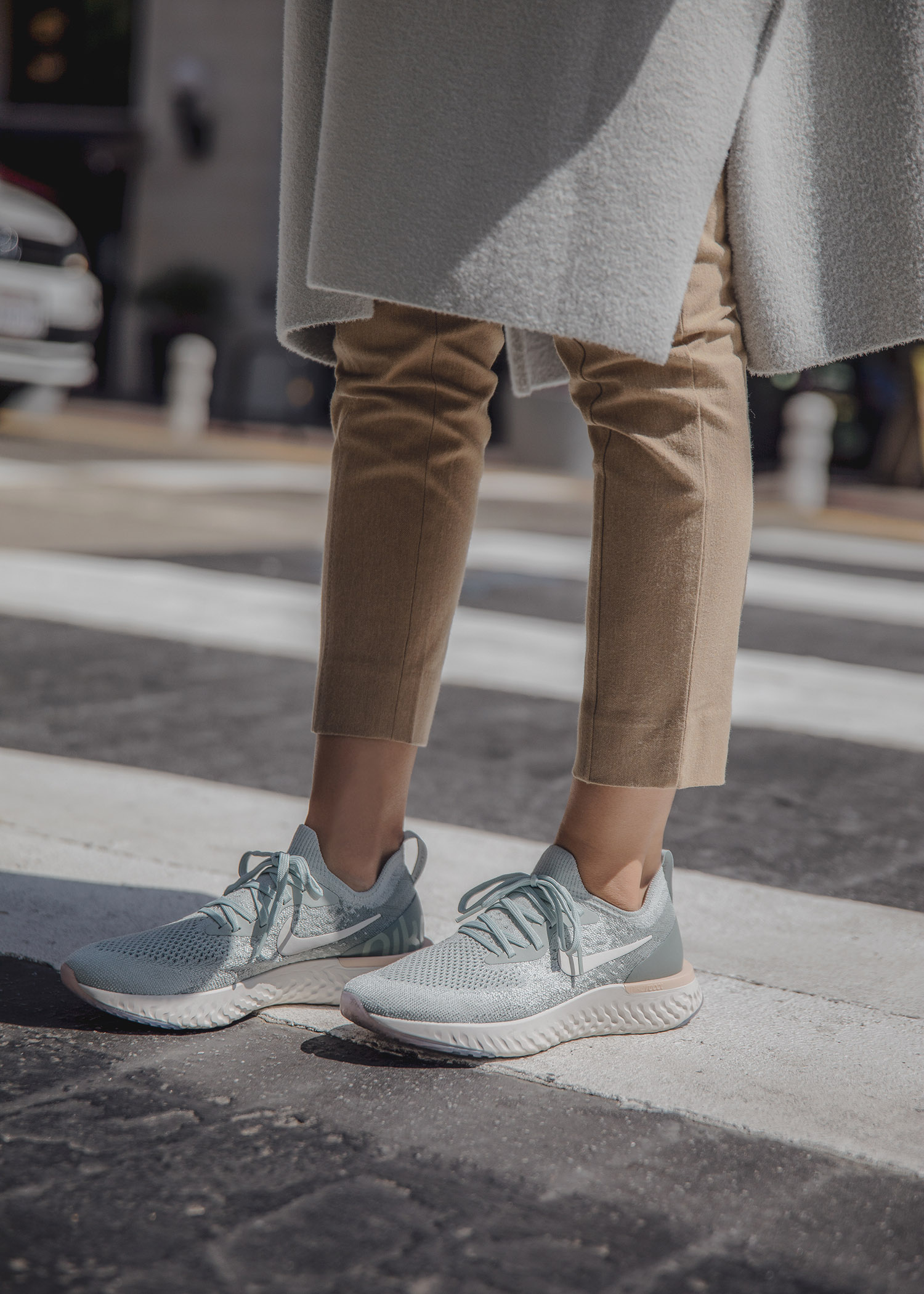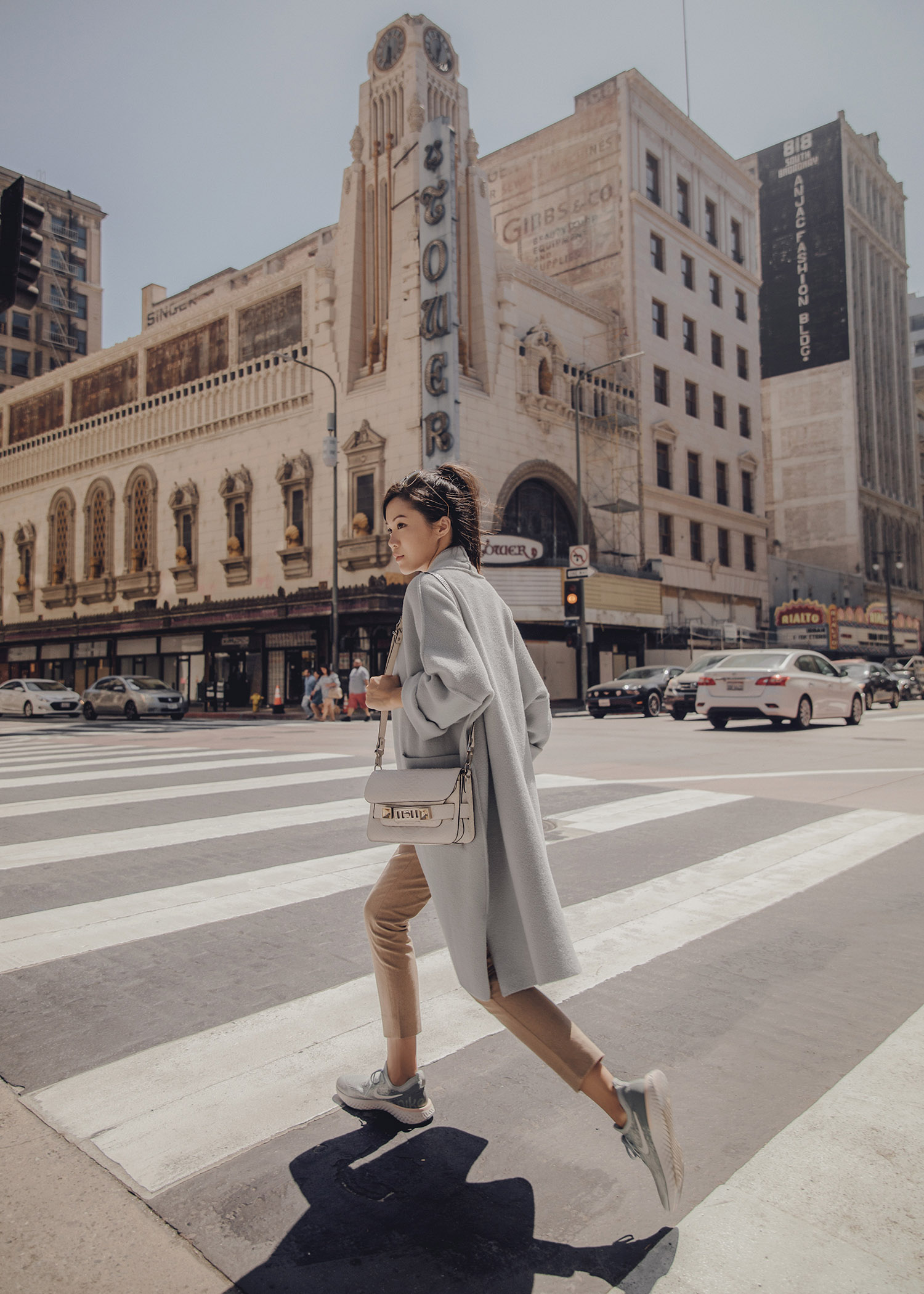 Happy midweek everyone! From daddy sneakers to performance sneakers, they too can look as good with our daily looks. Fitness has always been a very big part of my lifestyle. No matter how busy I am at work, I'll manage to squeeze in a 30 minute run every night, which is why running shoes are important to me. I'll admit, I can be a little picky when it comes to investing my money on a good pair of performance shoes. Some basic essentials the sneaker must have are comfortability with a perfect balance of support, lightweight, and cushion. Second, I need something that's durable yet sleek and fashionable. And I'm writing this post because I've found them! I'm so happy I discovered these Nike Epic React shoes.

I currently own a pair of Nike Epic React in Mica Green and absolutely loving it! The green is very neutral and pairs well with earthy tones and pastel colors (beige, white, light blues, grey, brown, pastel pink) – my favorite would definitely be nude shades. They go so well with my lighter color workout clothes, and afterwards I just changed into beige tailored pants topped with a pastel blue cardigan to compliment the sneakers. For other daily errands, they will go perfectly with white jeans! Want to try something different? Pair them with a slip dress for a playful look. 😉

These long-lasting performance shoes are made with Flyknit materials which creates a snuggly feeling on your foot. Not only are they great for daily strolls and workouts, but they're also very chic, charming and slimming. They are also available in new colorways, such as Rust Pink and Lemon Wash, just to name a few. These sneakers are very versatile which compliments well with daily wear (business casual), streetwear, and athleisure wear.