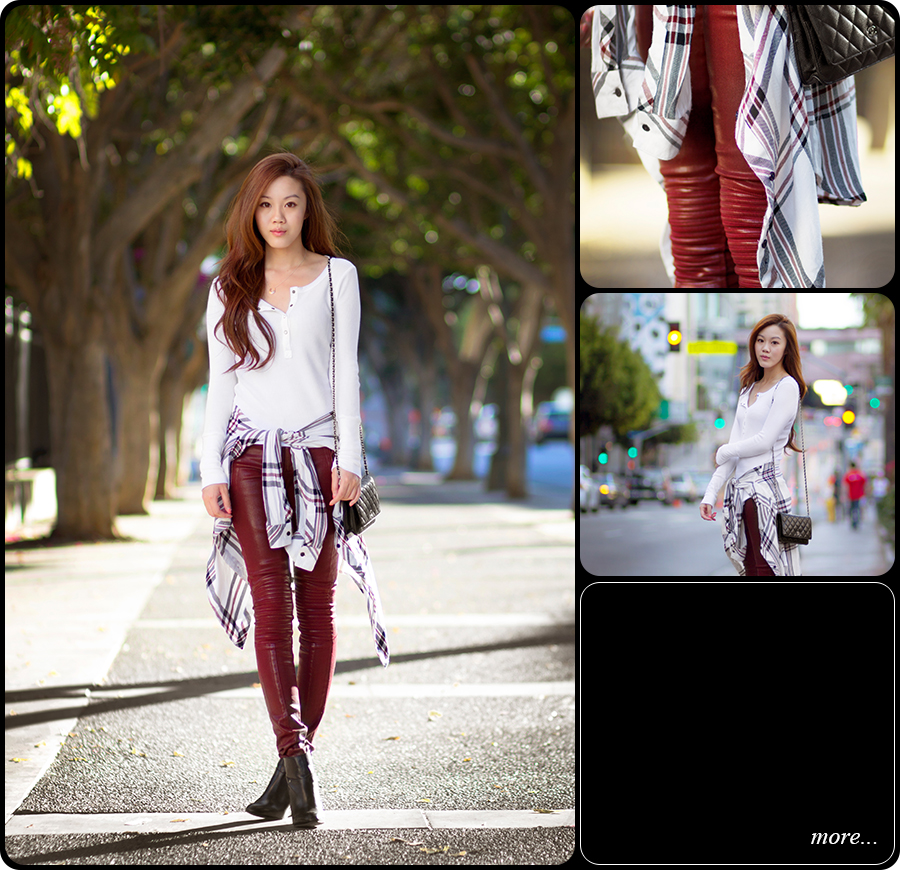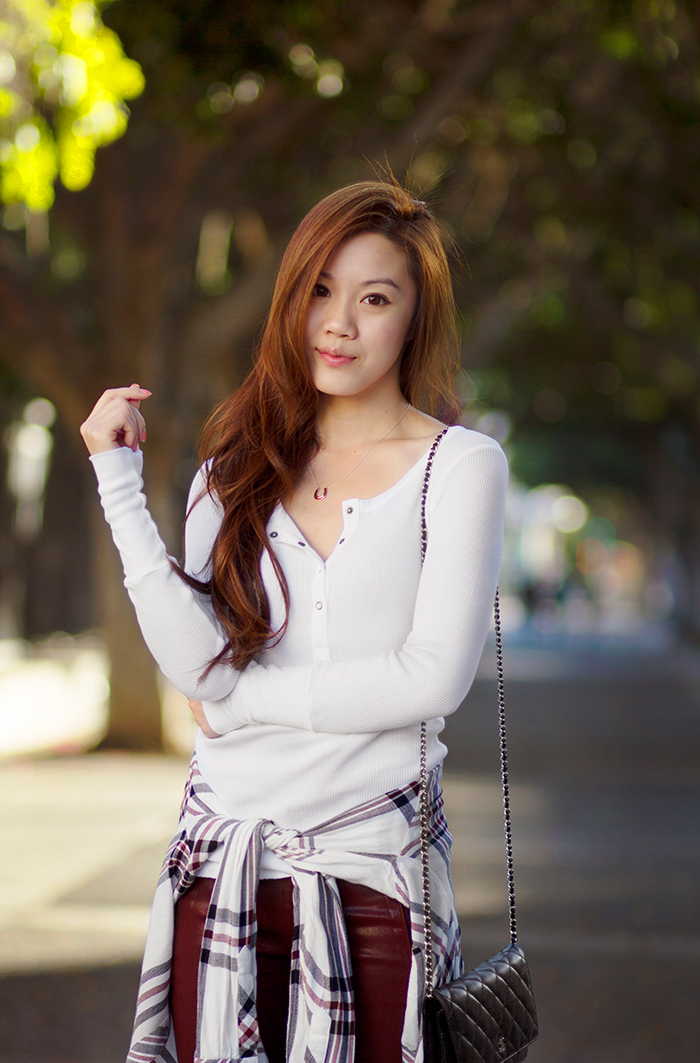 Plaid and moto influenced pieces are winter must-haves. And here's to an outfit fulfilling both criteria. Plaid is every winter's essential, and with the popularity of moto inspired pieces this year, the two actually go perfectly hand-in-hand with each other.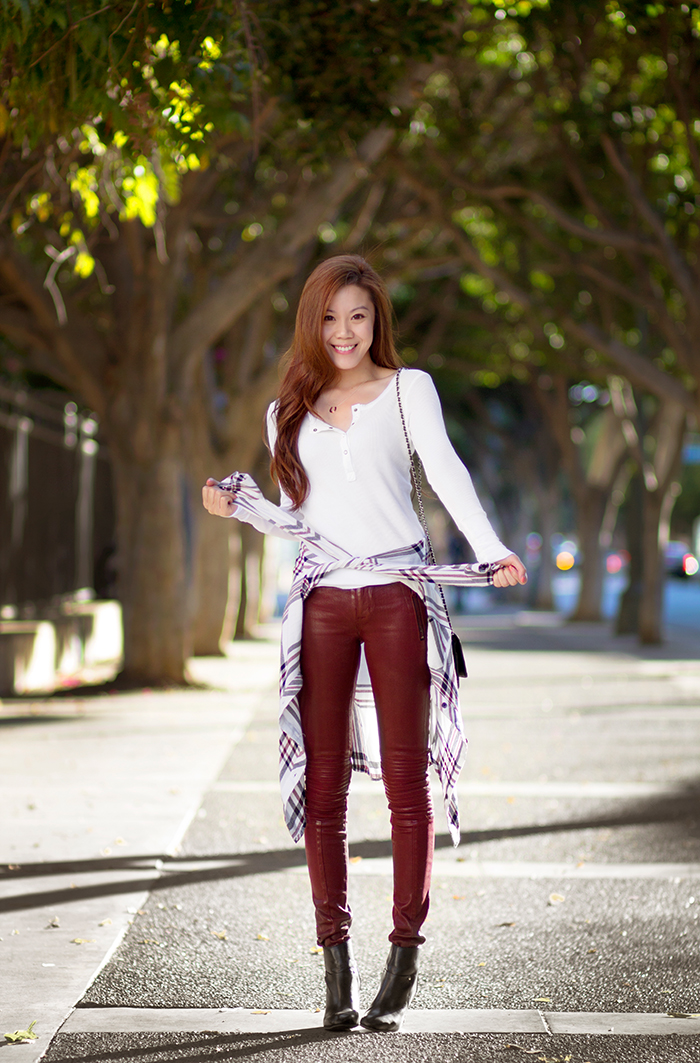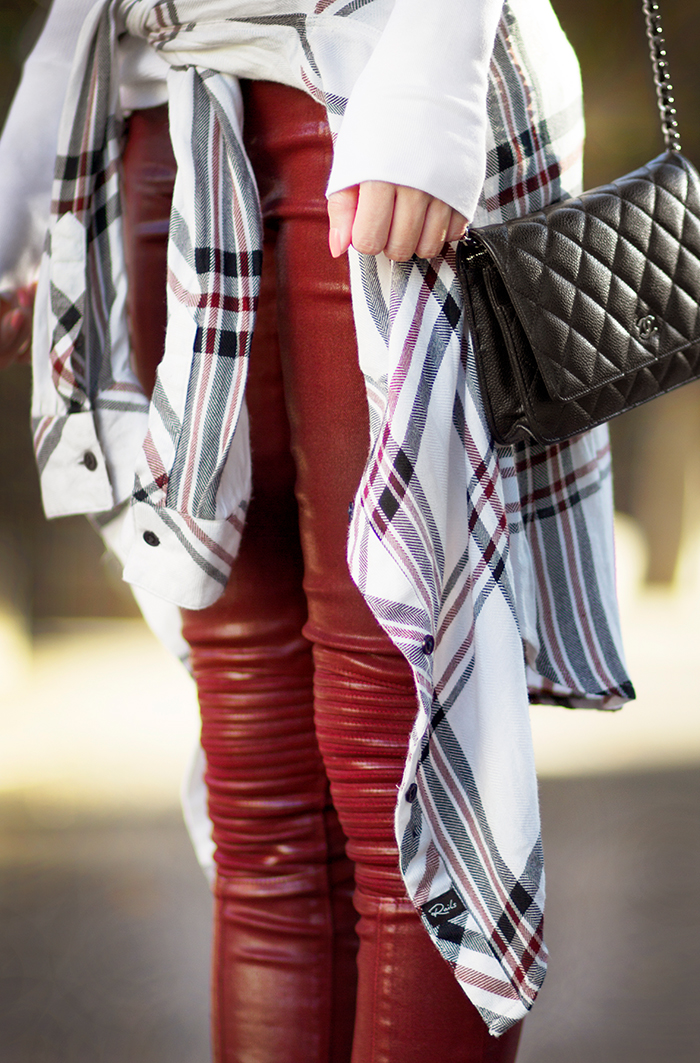 With the fun color of the moto skinnies, plaid is used to add an extra splash of touch. I used a plaid shirt and tied it around the waist to give the moto seamed skinnies the spotlight. I wanted it to be an effortless accessory that would enhance the overall look. The thin red lines from the plaid shirt highlight the moto skinnies so well, but at the same time, they aren't too over the top with the amount of red going on.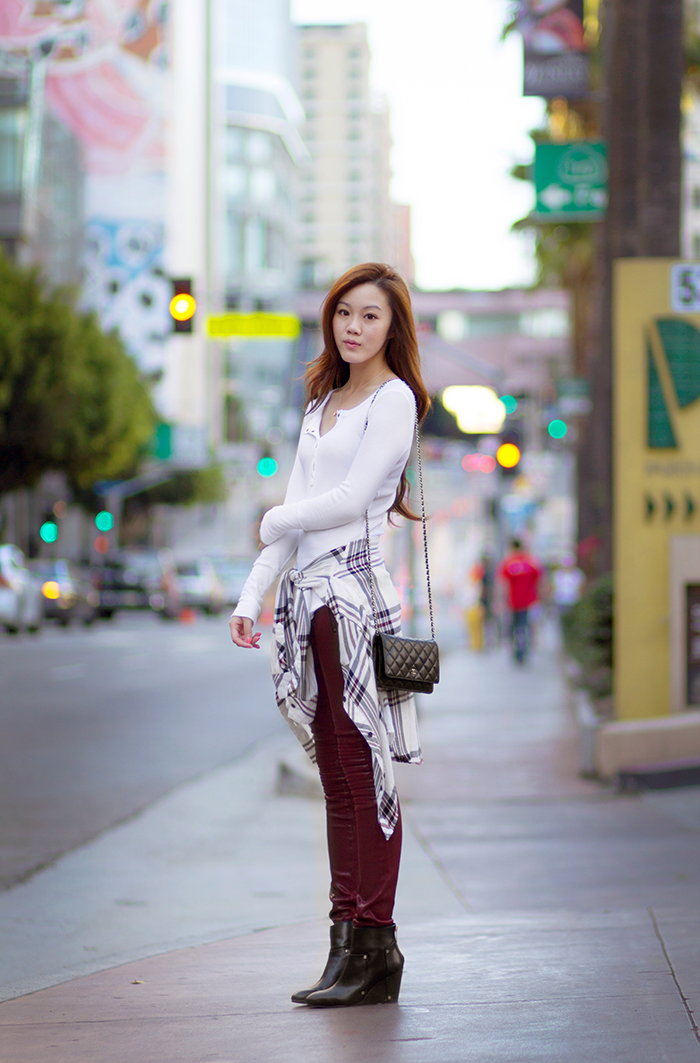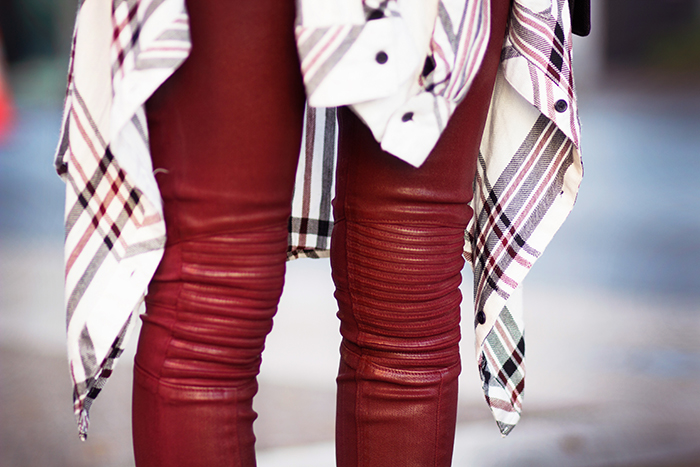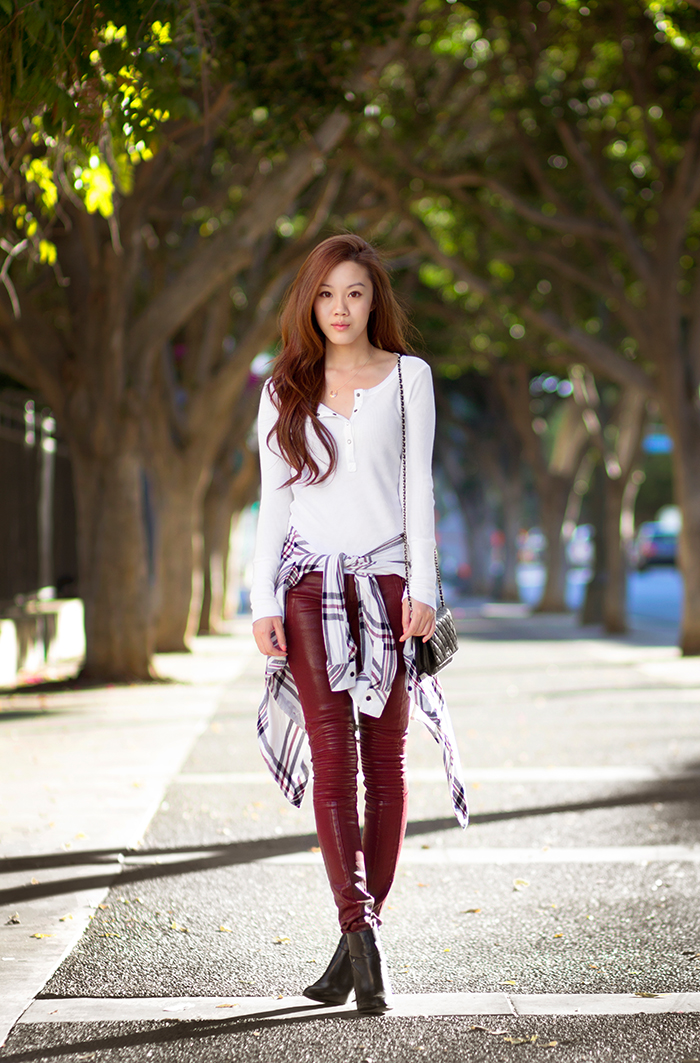 Since there are so many details and highlights to this outfit, I wanted to keep my top simple. To do that, I stuck with a long sleeve soft, comfy, button-down white thermal. With a good balance of things simple and detailed, this outfit's pieces work off one another to bring the final look to life. Thanks for reading and hope you guys have a great start of the week!